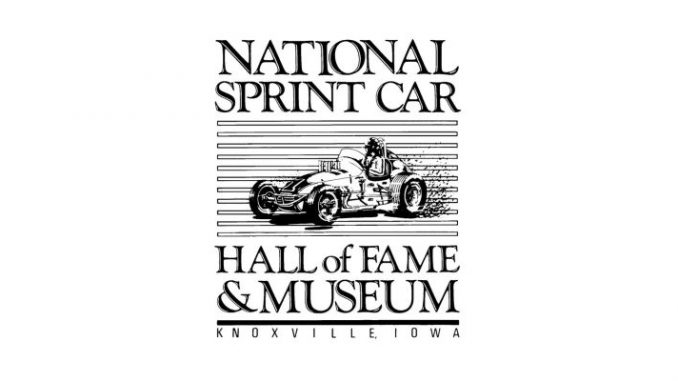 By Bob Baker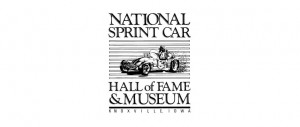 KNOXVILLE, IOWA (August 19, 2015) – The Angell Park Speedway in Sun Prairie, Wisconsin, will host the "National Sprint Car Museum Madness" program on Sunday, August 30, in conjunction with that night's co-sanctioned National Sprint League (NSL) and Interstate Racing Association (IRA) sprint car race.  The museum will be giving away sprint car-related prizes from its museum store to many lucky fans in attendance.
Said museum curator Tom Schmeh today, "For me personally, it is going to be fun to go back to Wisconsin in less than two weeks for this IRA/NSL shoot-out.  I went to a lot of Sunday night Badger midget car races at Sun Prairie in the late 1980's, prior to joining the non-profit museum foundation.  Grant Rankin and I will bring our brand-new GF1-Ti22/Shaver '410' sprint raffle car and we will be joined by long-time museum volunteer Larry Janicsek at this event.  We will be giving away a lot of neat prizes to many of those on-hand for this special event.  If you are a sprint car fan in Wisconsin, you will want to be at Sun Prairie next Sunday night, August 30, for the IRA/NSL-sanctioned winged 410-cubic-inch sprint car races and Museum Madness."
The museum booth at Angell Park Speedway will feature the 2015-16 raffle car and a table with the following informational brochures: museum membership program, Racers at Rest program, Stay in School program, Expand the Dream program, A Brick at a Time program, and museum store catalog.  In addition, over thirty museum-related special prizes will be given away to lucky fans that night.
The "National Sprint Car Museum Madness" promotional program will take place at the following NSL races this late summer and fall:
August 28 – Moberly, Missouri,
August 30 – Sun Prairie, Wisconsin (with Interstate Racing Association),
September 4 – Jackson, Minnesota,
September 6 – Brandon, South Dakota, and
October 2 – Greenwood, Nebraska.
Those individuals interested in learning more about the "National Sprint Car Museum Madness" special events are urged to visit www.sprintcarhof.com, while those interested in the National Sprint League should visit www.nationalsprintleague.com.