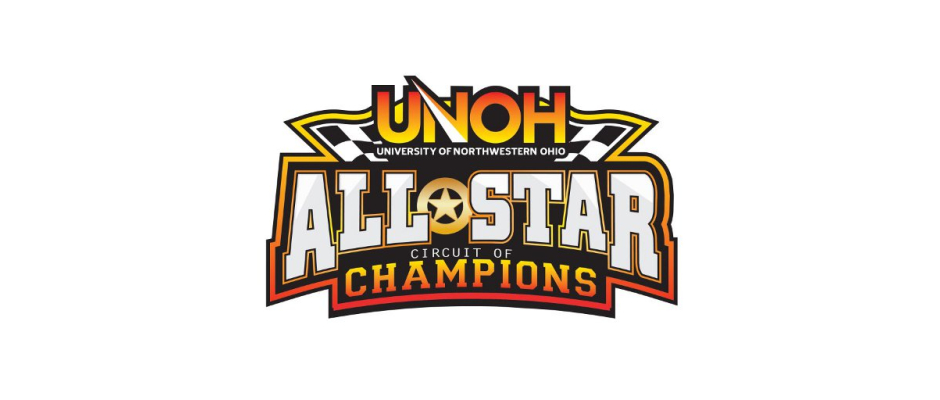 By Tyler Altmeyer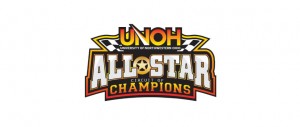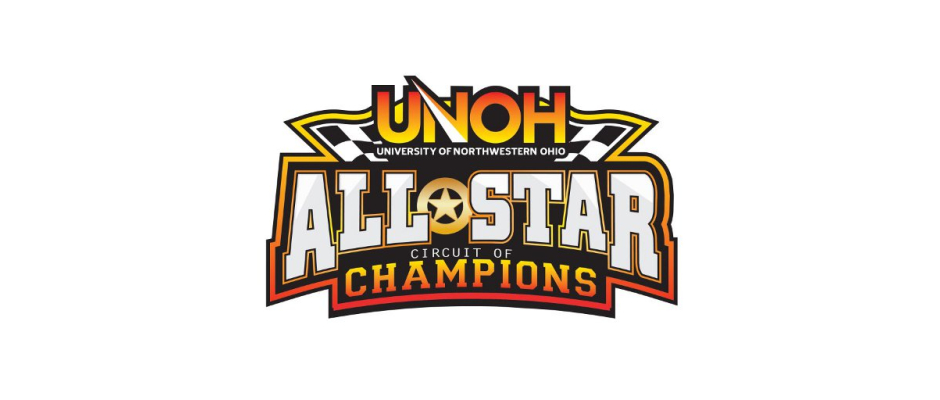 Indianapolis, IN (August 19, 2015) – After spending two weeks away from UNOH All Star Circuit of Champions competition to allow teams to focus on events at the Knoxville Raceway in Knoxville, Iowa, the UNOH All Star travelers will return to the series schedule this Friday through Sunday for a trio of events throughout Michigan and Ohio. The upcoming weekend will feature back-to-back events in the state of Michigan on Friday, August 21, and Saturday, August 22, followed by a short trip south to the "Buckeye State" for a one night stand on Sunday, August 23. Each of the three scheduled programs will award $5,000 to the main event winner.
The UNOH All Star Circuit of Champions will ignite their upcoming weekend with competition at the I-96 Speedway in Lake Odessa, Michigan on Friday evening, August 21. It has been over 15 years since the UNOH All Stars last visited the Lake Odessa venue, with Helena, Ohio's Phil Gressman earning the victory lane appearance back on July 22, 2000.
Action will resume on Saturday evening, August 22, back in the "Wolverine State" at the Butler Speedway near Quincy, Michigan. The UNOH All Star Circuit of Champions have yet to visit Butler in 2015, but made two visits during the 2014 season. Current series point leader Dale Blaney is the most recent UNOH All Star winner at Butler Speedway; conquering main event action back on August 16, 2014. Pittsburgh, Pennsylvania's Danny Holtgraver also earned UNOH All Star high honors at Butler Speedway during the 2014 campaign.
The three-race weekend will come to a close on Sunday evening, August 23, at the Millstream Speedway near Findlay, Ohio. The recently reopened facility hosted the UNOH All Star Circuit of Champions once already in 2015, with Red Lion, Pennsylvania native Cody Darrah picking up the $5,000 top prize back on July 5, 2015. "America's Series" has made 51 appearances at Millstream Speedway since its first visit in 1982, making Millstream a true staple in the UNOH All Star tradition. The half-mile dirt oval will close-out the weekend for the UNOH All Star Circuit of Champions this Sunday night.
Hartford, Ohio's Dale Blaney will lead the UNOH All Star Circuit of Champions into Michigan on Friday evening. The defending series champion, and eleven-time feature winner in 2015, holds a 227 point advantage in the current standings over Cody Darrah. Darrah, pilot of the familiar J&K Salvage, #89 entry, will enter the weekend with two feature victories on the year, as well as 12 top-five and 20 top-ten finishes. Former series champion Chad Kemenah will enter the weekend third in the updated standings, followed by 2015 Ohio Sprint Speedweek champion Greg Wilson. The "Steel City Outlaw" Tim Shaffer, also a former series titlist, will roll through the gates at I-96 Speedway fifth in the current championship chase.
I-96 Speedway pit gates are scheduled to open at 4:00PM on Friday, August 21. General admission will open doors at 5:30PM, followed by hot laps and qualifying at approximately 6:30PM. Please visit www.i96speedway.com for more information.
Pit gates are scheduled to open at 4:00PM on Saturday, August 22, at Butler Speedway. Warm ups are slated for 6:00PM and racing set for 7:30PM. Check out Butler Speedway live on the web at www.butlerspeedway.net for more updated information.
Millstream Speedway will open its gates at 3:00PM on Sunday afternoon, August 23, followed by an autograph session at 4:30PM, hot laps at 5:30PM and racing at 6:30PM. Additional news can be found online at www.millstreamspeedway.net.
Those seeking additional information regarding the UNOH All Star Circuit of Champions should visit the official online home of the UNOH All Stars at www.allstarsprint.com. Series updates and breaking news will be posted regularly on the official
Twitter account of the UNOH All Star Circuit of Champions: https://twitter.com/ASCoC
Find full text results from each and every UNOH All Star Circuit of Champions event here: www.allstarsprint.com/schedule/
About the All Star Circuit of Champions:
All Star Enterprises, LLC, wholly owned by Tony Stewart, d/b/a the All Star Circuit of Champions, is a winged sprint car series. The All-Star Circuit of Champions Sprint Car Series is one of the oldest traveling 410 sprint car organizations and is a staple of grassroots, open-wheel racing.  Formed in 1970 by Bud Miller, the series has largely been considered the first 'outlaw' Sprint Car organization of the modern era. After a 10 year stint as owner of the All Stars, Miller passed control of the series to Bert Emick in 1980; a reign that would continue through 2002. Guy Webb then purchased the series from Emick in the summer of 2002 and served as the series President for the next 12 years.  Motorsports entrepreneur Tony Stewart agreed to terms with Guy Webb to become the sole owner of the original winged sprint car tour in January of 2015.  The 2015 schedule includes 54 events in Ohio (29), Pennsylvania (14), Florida (5), Michigan (3), Indiana (1), New York (1) and Wisconsin (1).