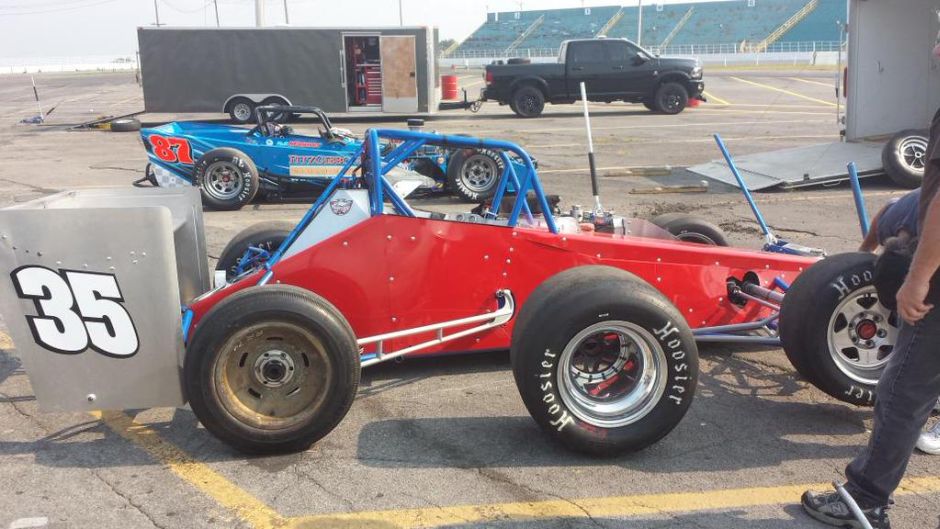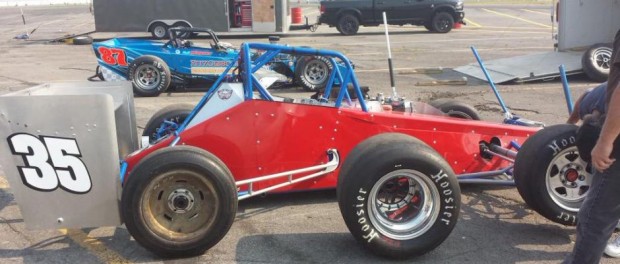 From Oswego Speedway
Oswego, NY — (September 2, 2015) — The second day of Budweiser Classic Week testing at Oswego Speedway continued on Tuesday as Bob Magner, Kreig Heroth, Mark Castiglia, and Matt Magner all took to the fast 5/8 mile to begin preparation for the Bud Light SBS Classic on Saturday, September 5 and the Budweiser International Classic 200 on Sunday, September 6.
Bob Magner and Mark Castiglia led the testing times on Tuesday, which ran from 4-8 p.m.
In his return to Novelis Supermodified action, Magner is piloting the former Jeff Holbrook No. 35 Allegresso built machine. Magner last started the International Classic in 2013 and quickly found speed in his new ride, reaching the 17.0 second bracket on Tuesday evening.
A former two-time winner of the prestigious $10,000 to win Mr. Novelis Supermodified title, Magner is looking for a fond return to the 'Steel Palace' this weekend, and is off to a great start.
The other Supermodified in action Tuesday was rookie Heroth in the Mike Barbera No. 45. After turning laps in the 17.2 second bracket last week, Heroth hit 17.5 seconds on Tuesday.
In a social media posting Wednesday morning by the Barbera team, it was mentioned that the big-block Chevy engine from the No. 45 has been removed to have it looked over prior to the weekend by builder Doug Holmes.
The SBS machines of Matt Magner and Castiglia were also in action Tuesday with Castiglia leading the clocks at 19.1 seconds in the No. 69.
Magner trailed closely at 19.2 seconds in the No. 87.
Budweiser Classic Week testing continues on Wednesday from 4-8 p.m. with the Supermodifieds of Joey Moriarty, Brian Sobus, Joe Gosek, Aric Iosue, Dan Connors Jr., and Bob Bond all in action. The SBS racer of Scott Shafer is also scheduled to test.
Budweiser International Classic Weekend runs from September 4-6. For more information visit online at www.oswegospeedway.com or call (315) 342-0646.