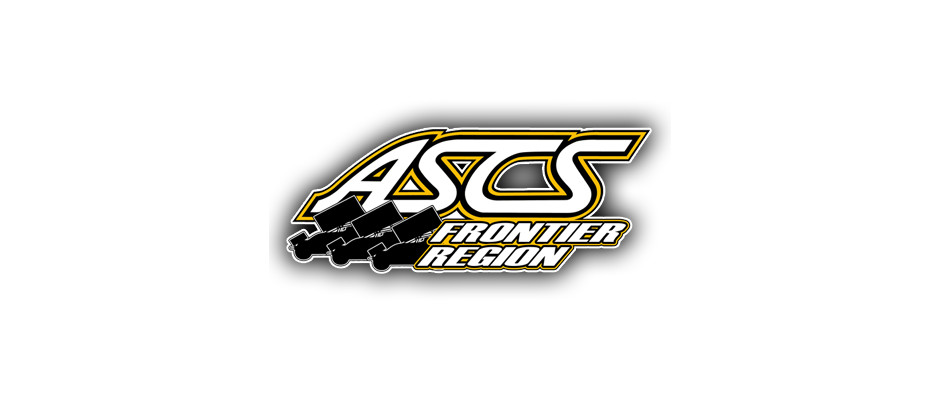 From Andrew Kunas
Great Falls, MT — (September 26, 2015) — Phil Dietz put an exclamation point on his 2015 ASCS Frontier Region championship season when he dominated Saturday's Montana Round-Up finale at Electric City Speedway and led all 25 laps of the A-Feature event to pick up his fourth win of the season.
The Laurel, Montana driver, piloting the Dietz Prevost Racing No. 72 Kistler-powered Maxim, drew the pole position for the main event in the Top 8 redraw right off the bat after posting the top passing points score in heat race action. No one threatened the now five-time Montana sprint car champion for the lead at any point during the race.
Dietz won his four previous Montana championships under four different banners. Dietz, 31, won the Montana Sprint Tour title in 2003, the Big Sky Sprint Tour title in 2007, the Big Sky Sprints championship in 2012 and the inaugural ASCS Frontier Region championship in 2013.
Dietz won June 19th at Electric City Speedway after the initial winner was disqualified post-race, but Dietz crossed the finish line first on two occasions later on, taking checkered flags at Gallatin Speedway on August 14th and September 12th. The four victories followed a winless 2014 season.
Meanwhile, second place in the point standings unofficially changed hands. Billings, Mont. driver David Hoiness entered the evening with a 44-point advantage over Leduc, Alberta's Skylar Gee. Hoiness, however, was running in the Top 5 when he went for a wild tumble entering the front stretch after apparent contact with another car with 13 laps completed.
After the disasterous turn of events for Hoiness, Gee then passed Joe Perry on the final corner on Lap 25 to steal second place aboard the Gee Racing No. 99 AMS-powered Triple X. That pass earned Gee an additional seven points and unofficially put him six points ahead of Hoiness for second place in the standings. It was also Gee's second runner-up finish in as many nights, also finishing right behind winner Joe Ramaker on Friday.
Perry, out of Billings, settled for a solid third place finish aboard his father Chuck Perry's No. 28 Santos & Sons-powered Maxim. Perry, who won his first career sprint car main event June 6th at Electric City Speedway, moved into eighth place in the point standings to close out the season.
Lethbridge, Alberta's Bill Boyce, who won an ASCS Frontier Region main event at the Great Falls facility in 2014, came from ninth to finish fourth in his own No. 1 Shark-powered Eagle. Former Montana champion Trever Kirkland of Helena, Mont. had an impressive run, coming from 13th to finish fifth aboard the Kirkland Racing No. 37 Shark-powered Triple X. Kirkland's finish was good enough to move him past the 12th finishing Jeremy McCune into sixth place in the point standings.
Alberta visitors Trevor Turnbull, Casey Adams, Dennis MacEachern and David Miller were followed by Billings driver Josh Ostermiller, who rounded out the Top 10 after starting from the outside of the front row.
Bryan Brown, who unofficially has held on to finish fourth in the points, won the 12-lap B-Feature and was followed by his father Jerry Brown, who also transfered to the A-Feature along with Roger Cummings and Leroy Brush.
Adams won the evening's first eight-lap heat race and Hoiness followed suit in Heat 2. Cody Masse's victory in Heat 3 was the first checkered flag of any kind in the Alberta teenager's young sprint car racing career. MacEachern won the final heat race. Dietz came from the seventh starting position to finish second behind Hoiness in Heat 2, earning him the evening's top passing points score, a 118.
In all, 19 ASCS Frontier Region events were run, including two with the Lucas Oil ASCS National Tour. Including the National Tour events, nine different drivers picked up wins in sprint car races in the state of Montana in 2015.
 
The Frontier Region of the American Sprint Car Series, presented in part by Speedmart Inc. is a winged 360 dirt sprint car tour racing around the state of Montana and beyond. More information on the ASCS Frontier Region can be found online at frontier.ascsracing.com or you can follow the series on Facebook at http://www.facebook.com/ascsfrontier. The national website of the Lucas Oil ASCS National Tour presented by MAVTV Motorsports Network is http://www.ascsracing.com.
 
– – –
 
American Sprint Car Series – Frontier Region
Montana Round-Up – Night 2
Electric City Speedway
Great Falls, MT
September 26, 2015
 
UNOFFICIAL RESULTS
 
26 cars
 
Heat 1 (8 laps): 1. 12a Casey Adams, 2. 99 Skylar Gee, 3. 16 David Miller, 4. 38t Trevor Turnbull, 5. 4d Matt Dusseault, 6. 24 Leroy Brush, 7. 4 Junior Nelson.
 
Heat 2 (8 laps): 1. 27DD David Hoiness, 2. 72 Phil Dietz, 3. 1 Bill Boyce, 4. 37 Trever Kirkland, 5. 38b Bryan Brown, 6. 00 Roger Cummings, 7. 4n Johnny Nelson.
 
Heat 3 (8 laps): 1. 35m Cody Masse, 2. 28 Joe Perry, 3. 23n D.J. Brink, 4. 14 Kyle van Ulden, 5. 81 Darren Smith, 6. 11 Cliff Nelson.
 
Heat 4 (8 laps): 1. 19 Dennis MacEachern, 2. 12 Josh Ostermiller, 3. 9 Sean MacDonell, 4. 0J Jeremy McCune, 5. 38 Jerry Brown, 6. 34 Rob Matherly.
 
Heat races winners and next 12 in passing points are locked into A-Feature.
 
High points score: 72 Phil Dietz, 118
 
B-Feature (12 laps): 1. 38b Bryan Brown, 2. 38 Jerry Brown, 3. 00 Roger Cummings, 4. 24 Leroy Brush, 5. 81 Darren Smith, 6. 4n Johnny Nelson, 7. 34 Rob Matherly, 8. 11 Cliff Nelson (DNF), 9. 4 Junior Nelson (DNF). First four finishers transfer to A-Feature.
 
A-Feature (25 laps): 1. 72 Phil Dietz, 2. 99 Skylar Gee, 3. 28 Joe Perry, 4. 1 Bill Boyce, 5. 37 Trever Kirkland, 6. 38t Trevor Turnbull, 7. 12a Casey Adams, 8. 19 Dennis MacEachern, 9. 16 David Miller, 10. 12 Josh Ostermiller, 11. 14 Kyle van Ulden, 12. 0J Jeremy McCune, 13. 9 Sean MacDonell, 14. 4d Matt Dusseault, 15. 35m Cody Masse, 16. 00 Roger Cummings, 17. 38b Bryan Brown, 18. 24 Leroy Brush, 19. 27DD David Hoiness (DNF), 20. 38 Jerry Brown (DNF). DNS – 23n D.J. Brink (scratched after heat race with blown motor).
 
Lap leaders: Phil Dietz 1-25
 
– – –