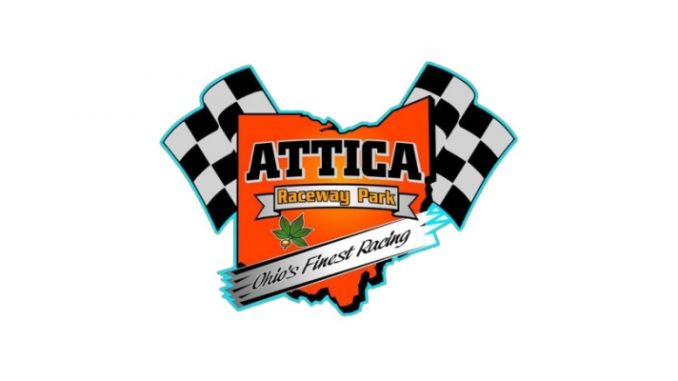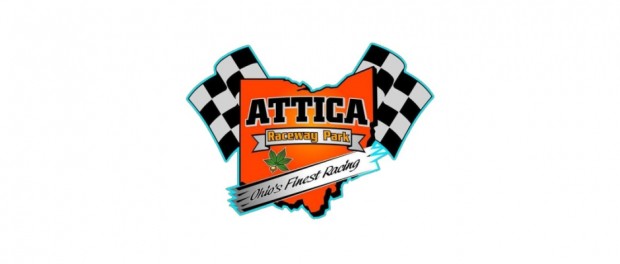 From Brian Liskai
Attica, OH — (October 9, 2015) — The drivers who finished in the top 10 in points in the weekly four divisions at Attica Raceway Park will share in a record $63,000 during the Nov. 20th awards banquet.
The banquet will be held in the Attica Fairgrounds Banquet Hall with doors opening Friday, Nov. 20th at 6 p.m. followed by a buffet dinner at 6:30 p.m. and the awards starting at 7:30 p.m. Tickets are $25 each and can be purchased by contact Rex LeJeune, Director of Operations, at 419-680-5606.
In order to receive their point fund money, drivers have to be in attendance at the banquet.
The top 10 in points in the O'Reilly Auto Parts 410 Sprints are: 1. Byron Reed, 2. Dean Jacobs, 3. Stuart Brubaker, 4. Chris Andrews; 5. Nate Dussel; 6. Cap Henry; 7. Tyler Gunn. 8. Duane Zablocki; 9. D.J. Foos; and 10. Caleb Griffith. Dussel will also be honored as the 2015 Rookie of the Year for the division.
The top 10 in points in the Summit Racing Equipment UMP Late Models are: 1. Doug Drown; 2. Ryan Markham; 3. Chris Keller; 4. Mike Bores; 5. Ryan Missler; 6. Matt Irey; 7. Larry Kingseed; 8. Cody Scott; 9. Josh Haynes; and 10. Devin Shiels.
The top 10 in points in Foster's Auto Body 305 Sprints are: 1. Jordan Ryan; 2. Bobby Clark; 3. Jamie Miller; 4. Steve Rando; 5. Ricky Peterson; 6. Seth Schneider; 7. Kyle Capodice; 8. Paul Weaver; 9. Dan McCarron; 10. Tyler Street. Street will also be recognized as the division's 2015 Rookie of the Year.
The top 10 in points in the Fremont Fence Dirt Trucks are: 1. Matt Foos; 2. Keith Sorg; 3. Dustin Keegan; 4. Brandon Leighton; 5. Eric Devanna; 6. Dana Frey; 7. Brian Arnold; 8. Curt Inks; 9. Brad Keckler; 10. Kyle Cline.
For more information go to www.atticaracewaypark.com