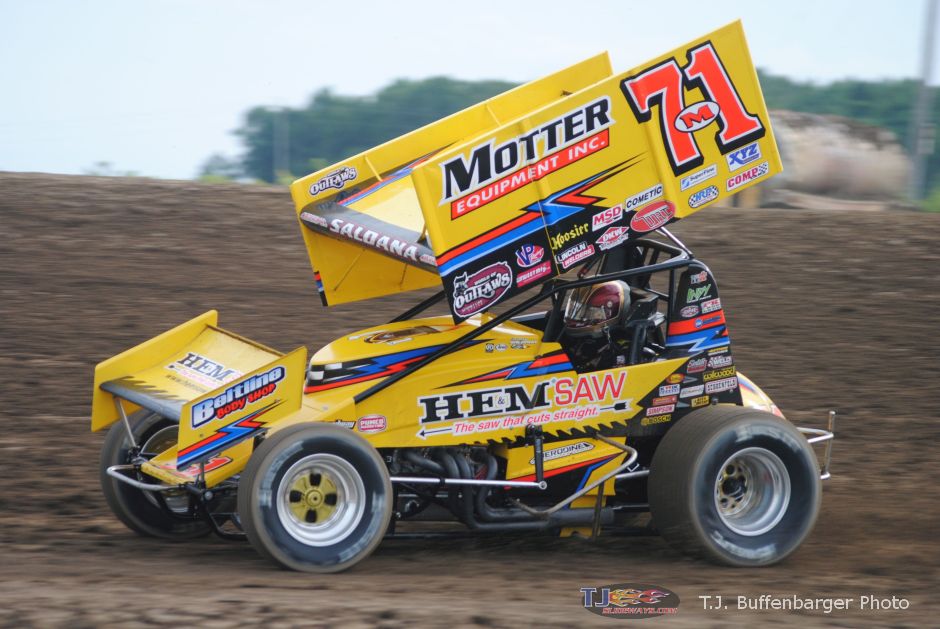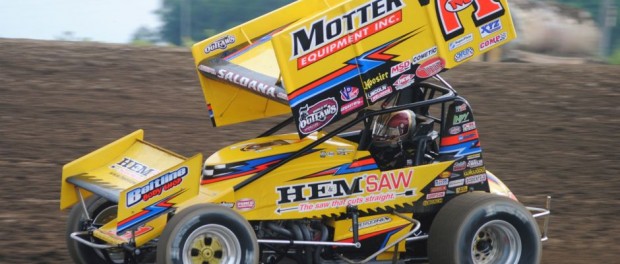 From Motter Motorsports
Pengilly, MN — (October 28, 2015) — "There are rumors circulating that our Motter Equipment HE&M Saw Beltline Body Shop team is coming to an end after the World of Outlaws World Finals at Charlotte Nov. 6 and 7 and we wanted to set the record straight," said 71M team owner Dan Motter.
"It was three years ago this weekend that we decided to return to World of Outlaws racing after a 15-year hiatus. That decision hinged upon the opportunity to hire Joey Saldana who we believe is an A-list, marquee driver and one who is capable of winning a WoO championship.
"My passion has always been to field a sprint car team and campaign for the World of Outlaws championship and nothing has changed in that regard. I haven't lost my desire and neither has Joey.
"But until we find a major sponsor, it is unrealistic to think that we can continue after Charlotte. We have been very fortunate to have had support from HE&M Saw and Beltline Body Shop. These folks have become part of our family and they are as vested in the success of this team as I am.
"We are currently working with potential corporate sponsors, and even if we don't have a signed contract by the end of the Charlotte event, we won't quit looking.
"Our plan after Charlotte will be business as usual. We will bring the transporter and equipment back to home base here in Minnesota and perform maintenance as if we were going to run in 2016. Joey has expressed his desire to stay with the team, but realistically we understand if another offer comes his way, he needs to take care of his family.
"Both of us are hopeful that we will find a sponsor soon and together we can continue our pursuit of that elusive championship. If that doesn't happen, then we will take a break from the racing circuit until major sponsorship is in place.
"Our personal business, Motter Equipment, which supplies new, used and reconditioned parts to the mining industry, has been affected greatly by decline in the mining industry over the past three years. Mineral prices including coal, gold, silver, copper, iron ore, etc. are at 10 year lows and it has had a devastating effect on both equipment manufacturers and dealers like ourselves. With such a drastic change in the industry, our business can't finance the lion's share of the cost of running the team.
"I know there are many teams across the motorsports board that are in this same predicament. The cost of fielding a top World of Outlaw team is very expensive, and corporate sponsorship becomes a necessary part of being competitive.
"I have faith that we will be able to put a program together and hopefully something will gel soon so that Joey and I can continue to race. Neither of us have lost our desire."