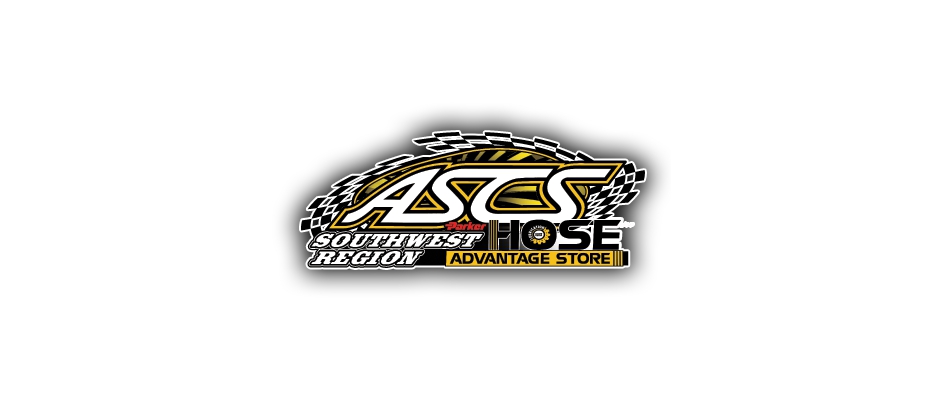 From Bryan Hulbert
Somerton, AZ — (October 31, 2015) — Leading from the drop of the green, Washington's Jake Helsel looked to be on his way to collecting his first ASCS Southwest Regional triumph, but New Mexico's Lorne Wofford proved to be Halloween's proverbial "Bag Snatcher"; taking the top spot off the final turn of the night's 25 lap A-Feature at the Cocopah Speedway.
Making the redraw only to pull the eighth starting spot, Wofford was masterful around the three-eighths mile oval for his sixth career ASCS Southwest triumph. Jake Helsel crossed second with California's Kenny Allen taking the final podium step.
Rick Ziehl mounted a charge from 13th to fourth. Originally planning to take over the No. 27 following Hot Laps, mechanical gremlins were subdued to allow Ziehl his normal No. 20z. While Ziehl's advance of nine positions was impressive, the night's Hard Charger was Arizona's Lance Norick, who came from 17th to complete the top-five.
Sixth went to Billy Chester with Bob Ream, Jr. seventh from 11th. Chris Masters, Michael Kofoid, and Ryan Linder made up the top-ten.
The ASCS Southwest Region wraps up their 2015 season on Saturday, November 7 at the Arizona Speedway in Queen Creek, Ariz. with Ziehl carrying a 45 point advantage into the final round over Bob Ream, Jr. For continued updates on the ASCS Southwest Region, log onto http://www.ascsracing.com.
Race Results:
ASCS Southwest Region
Cocopah Speedway – Somerton, Ariz.
Saturday, October 31, 2015
Car Count: 18
Heat 1 (8 Laps): 1. 12-James Mosher; 2. 27-Perry McMillan; 3. 5C-Billy Chester III; 4. 8-Bob Ream Jr; 5. 91-Casey Buckman; 6. 14-Cody Sickles
Heat 2 (8 Laps): 1. 5H-Kenny Allen; 2. 15C-Joey Chester; 3. 42-Danny Mathus; 4. 11-Michael (Buddy) Kofoid; 5. 29-Darrell Sickles; 6. 4-Ryan Murphy
Heat 3 (8 Laps): 1. 18-Lorne Wofford; 2. 98-Chris Masters; 3. 44-Jake Helsel; 4. 9-Ryan Linder; 5. 20Z-Rick Ziehl; 6. 90-Lance Norick
A Feature (25 Laps): 1. 18-Lorne Wofford[8]; 2. 44-Jake Helsel[1]; 3. 5H-Kenny Allen[4]; 4. 20Z-Rick Ziehl[13]; 5. 90-Lance Norick[17]; 6. 5C-Billy Chester III[6]; 7. 8-Bob Ream Jr[11]; 8. 98-Chris Masters[5]; 9. 11-Michael (Buddy) Kofoid[9]; 10. 9-Ryan Linder[12]; 11. 12-James Mosher[7]; 12. 91-Casey Buckman[15]; 13. 15C-Joey Chester[3]; 14. 4-Ryan Murphy[18]; 15. 29-Darrell Sickles[14]; 16. 14-Cody Sickles[16]; 17. 42-Danny Mathus[10]; 18. 27-Perry McMillan[2]