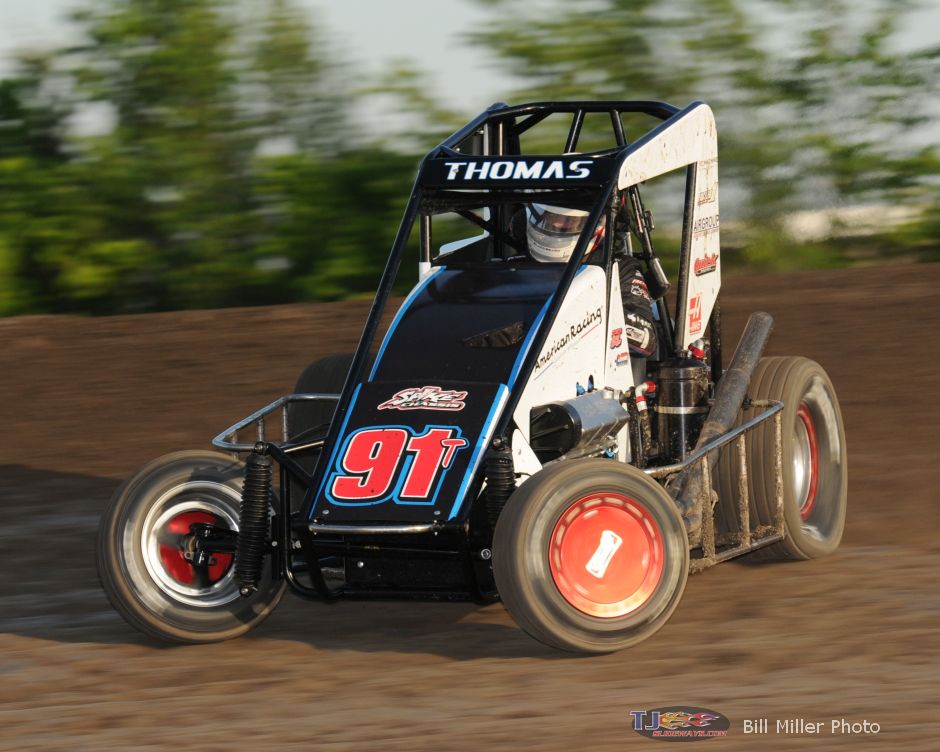 By Tim Tuttle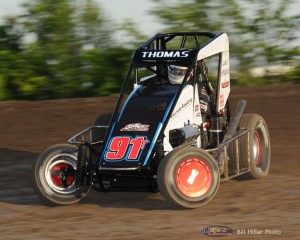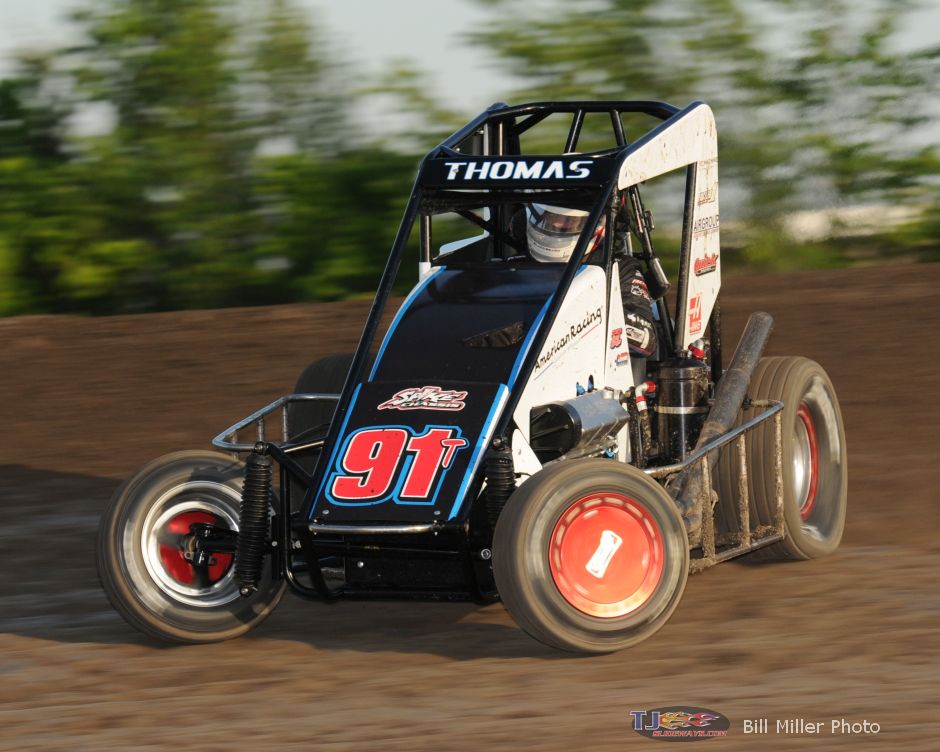 MURRAY BRIDGE, South Australia (Nov. 14, 2015)–Tyler Thomas of Collinsville, Okla., drove to his first victory Down Under Saturday in the finale of Australian Pro Speedcar Week at Murray Bridge Speedway.
The 19-year-old American Racing Custom Wheels-backed driver won a mid-race duel with Darren Hagen of Riverside, Calif., to take the lead on lap 20 and fended off Hagen to the finish in the 30-lap feature. Thomas and Hagen had swapped the lead six times in seven laps leading up to lap 20.
"First International win @ Murray Bridge," Thomas tweeted. "Can't thank my team enough."
Thomas was fifth fastest in qualifying, finished first and second in 10-lap heat races and was second in the Super 7 Dash to qualify on the front row next to Hagen.
The Australian Pro Speedcar, known as Midgets in the United States, Week had five events. Thomas finished third at Westline Speedway in Whyalla on Friday. His team, owned by Australian Scott Wilson, had to change a motor after hot laps and Thomas was able to run in one of the two heats. Even though he won the heat, Thomas was forced into the B main, which he won to advance to the feature.
Thomas also finished third in the feature at Kilgoorlie International Speedway in the third round Wednesday. He qualified fifth fastest, took first and third in heats and was fourth and fifth in the two Super 7 Dashes.
In the opening two events, Thomas ran up front, but dropped out early. At the Perth Motorplex on Nov. 7, he was leading on lap 10 when a mechanical problem—suspected to be a blown tire—put him in the wall and forced him out. At Moora Speedway the next night, Thomas was entangled in a three-car crash with Ben Hall and Kaiden Manders on the sixth lap of the feature and it eliminated him.
Thomas made his inaugural trip to Australia in early 2015 and had finishes of third, fourth and fifth in six features, also driving for Wilson.