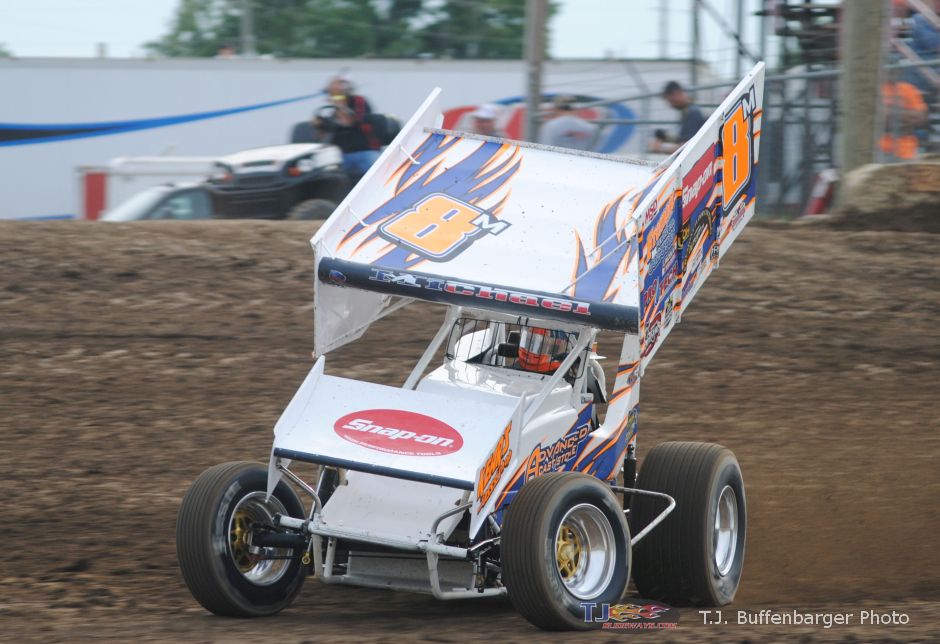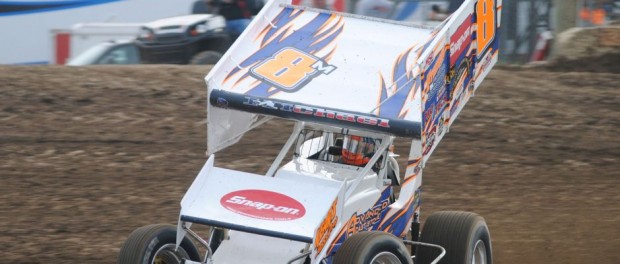 From Tyler Altmeyer
The "Texas Traveler" T.J. Michael will join Tony Stewart's Arctic Cat All Star Circuit of Champions full-time in 2016; joining the region's finest 410 sprint car pilots for nearly 50 events across much of the northeast and Midwest. Michael, a Texas native who calls Fremont, Ohio, home during much of the racing season, will pilot his family-owned Michael Motorsports, Fremont Fence Company, Advanced Cast Stone, Kear's Speed Shop, Shell Shock, Hinchman Suits, Snap-On, No. 8M during the entire Arctic Cat All Star tour, chasing "Rookie of the Year" honors and a career first series victory.
"We've been thinking a lot about this decision, so we're excited to finally announce it and make it real" T.J. Michael said, "I'm finally done with high school, so my attention is all on racing. This is a perfect time to go out and see what it's like. We have a lot to learn, but we are excited. I can't thank my dad and team enough for what they do for me. Andy Potter does a great job keeping us race-ready each and every night. We can't wait to get started."
T.J. Michael joined the Arctic Cat All Star Circuit of Champions during their entire Florida tour in early February. The series hosted three events at two different facilities in north-central Florida; visiting such venues as Bubba Raceway Park in Ocala and Volusia Speedway Park near Barberville. Michael finished as high as 19th against the stout field of Arctic Cat All Star travelers. All three events were non-point races, but served as a great stepping stone for his decision to go full-time.
"Our trip to Florida really helped boost our decision to do this" Michael said, "It's a challenge to race across the country and visit new tracks. We want to have the ability to adapt and learn quickly, and racing on the road will give us that opportunity. We learned a ton while racing in Florida and now we can use that for the rest of the year. Racing against guys like Dale (Blaney), Chad (Kemenah) and Kraig (Kinser) will only make you better."
The first night of Arctic Cat All Star championship points will take shape on Saturday night, April 2, at the Atomic Speedway near Chillicothe, Ohio. The visit to Atomic will kick-off a busy April schedule consisting of six events in areas of Ohio and Pennsylvania; many new to Michael's racing repertoire.
"It's going to be a fun year" Michael said, "Not only will we have the opportunity to visit new tracks and see different facilities, but we'll have a chance to make new relationships and create more connections in the racing community. Everything about this plan is exciting."
Those seeking additional information regarding the Arctic Cat All Star Circuit of Champions should visit the series live on the web at www.allstarsprint.com.
Keep up with T.J. Michael during his entire campaign – right here at the official online home of Fully Injected Motorsports – www.FullyInjected.com. Be sure to follow Michael on all of the available social networks including Twitter: @TJMichael8