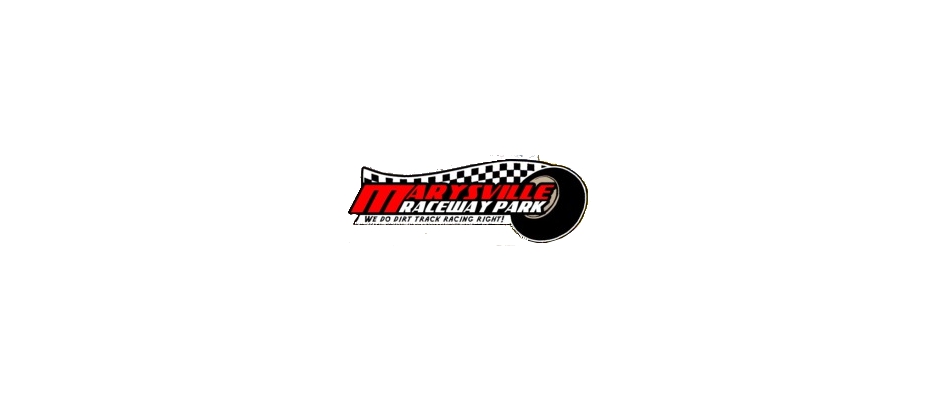 From Troy Hennig
Marysville, CA — (March 25, 2016) — Rio Linda's Cody Lamar won the 25-lap 360 sprint main event Saturday night at Marysville Speedway. It marked his second career sprint car feature win. Lamar bested a large field of 28 other sprint care competitors. Lamar led all 25 laps of the event. Chasing him the majority of the night was D.J. Freitas. Near the end of the race Skylar Gee was able to pass Freitas and assume the second position. While Gee was maneuvering around Freitas, Lamar had built up a solid lead and held a two-second lead at the finish line. Kyler Shaw was able to hold the bottom line to perfection and had a career best Marysville finish. Shaw ended the night in the fourth spot. Jeremy Burt had a solid opening night and finished fifth.
Cautions plagued the early part of the sprint car main event. Mason Moore spun on the opening lap but redeemed himself with a nice charge through the field and finished eighth. Brad Bumgarner encountered a front issue after contact with another driver and never gave up in search of a better finish. Justin Sanders spun as part of the Bumgarner issue but rebounded to finish ninth. Post-race him and Colby Wiesz exchanged displeasure with each other on the track. Wiesz passed a ton of cars tonight after winning the B main and finishing sixth in the main event.
The best feature of the night belonged to the Super Stocks. While most other divisions suffered through numerous spins and cautions the Super Stock drivers went flag to flag during their 15 lap extravaganza. To watch a main event start and finish within five minutes was amazing and welcomed. Plus the on track racing was great. Ryan McDaniel led the majority of the main event. With five laps to go Courtney Dozier began to close in. It was apparent that Dozier was the faster car and made his move with two to go. Dozier passed McDaniel and went on to win by nearly two seconds. Following the top two were Phillip Shelby and a photo finish between Jerry Bartlett and James Castleberry.
As with the Super Stocks, the Hobby Stocks ripped off a lot of green flag laps to finish off the long night of racing. The feature ended up being a three driver battle between Jason Palmer, Orville Owens and Brian Compton. While Palmer was never passed for the lead, Owens and Compton applied enough pressure to make it entertaining. Shannon Collins came home in the fourth spot while James Johns was listed in the fifth position. After a disappointing car count during 2015, tonight the division bounced back with a plethora of cars and good racing.
Brain Cooper was dominant in his win during the IMCA Sport Mod main event. Cooper held a four-second lead over Jerry Bartlett at the finish line. Bartlett was the iron man tonight, doing double duty in two divisions. Jimmy Ford is a solid competitor and showed his grit by finishing in the third spot. Kurt Lorenzini escaped from an early spin to come back and finish fourth. Alan Furuta enjoyed a solid night to finish fifth.
Kevin Bender led all 25 laps to capture the dwarf car main event. Shawn Jones battled his way up to second. Ryan Winter ran in the third spot. Scott Dahlgren finished fourth and Jeff Fitch was fifth. The top drivers put on a good show and raced very hard. Unfortunately the back half of the division caused numerous yellows that slowed and prolonged what could have been a very entertaining feature. Bender should be commended for have the mental strength to withstand numerous stoppages. Jones is always spectacular and Winter is as good as it gets when it comes to any driver in any division.
Marysville Speedway
Marysville, CA
Saturday March 26, 2016
Feature:
1. 9L – Cody Lamar
2. 99 – Skyler Gee
3. 9 – D.J. Freitas
4. 92 – Kyler Shaw
5. 2B – Jeremy Burt
6. 21 – Colby Wiesz
7. 21P – Robbie Price
8. 22 – Mason Moore
9. 18 – Justin Sanders
10. 49 – Mike Monahan
11. 88K – Koen Shaw
12. 19 – Keith Bloom
13. 97 – Cortney Dozier
14. 88 – Brad Bumgarner
15. 7K – Kenny Allen
16. 55 – Cody Hodgson
17. 71L – Korey Lovell
18. 44 – Chris Martin
19. 7N – Dyllan Ogden
20. 3F – William Fielding