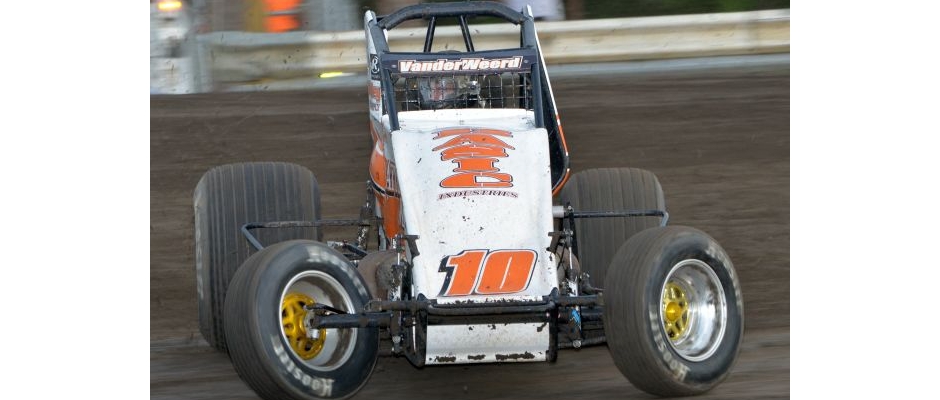 By PJ Peterson
(Hanford, CA)- Saturday night in Hanford, CA, Richard and Jace Vander Weerd put on a battle for the ages as the two brothers went toe-to-toe during a thrilling five lap battle that ended with Richard Vander Weerd scoring the victory as he shared victory lane with Mike Schott, Bobby Hogge, and Ron Hurt during Keller Auto Speedway's 2016 season opener.
The USAC West Coast 360 Series feature event saw Visalia, CA driver, Jace Vander Weerd lead the field to green, but an opening lap tangle behind him would slow the race and alter the starting line up.
When the race came to life, J. Vander Weerd was hard on the throttle and jumped out to the early lead as he worked around a tricky Keller Auto Speedway surface that greeted the competitors on this night.
Fending off challenges from Tristan Guardino, Trey Marcham, and a hard charging Austin Liggett, Vander Weerd would soon feel pressure in a familiar foe.
Moving into the second spot, Richard Vander Weerd began challenging Jace, and the final five laps of the feature event would see the duo run side by side, as they swapped the top spot lap after lap.
On the white flag lap, Richard Vander Weerd would get into the lead and create some space, but Jace made it interesting coming to the checkered, but it was Richard getting the edge as he claimed the feature event win. Jace Vander Weerd would finish second, Marcham, DJ Johnson, Kyle Smith, Max Adams, Ryan Timmons, Guardino, Jeff Sibley, and Cody Majors would round out the Top-10.
Early in the night it was Brody Roa kicking the action off by earning quick time honors with heat race wins going to Liggett, Danny Faria, and Ricky Kirkbride.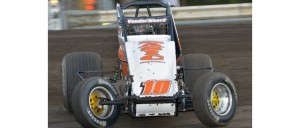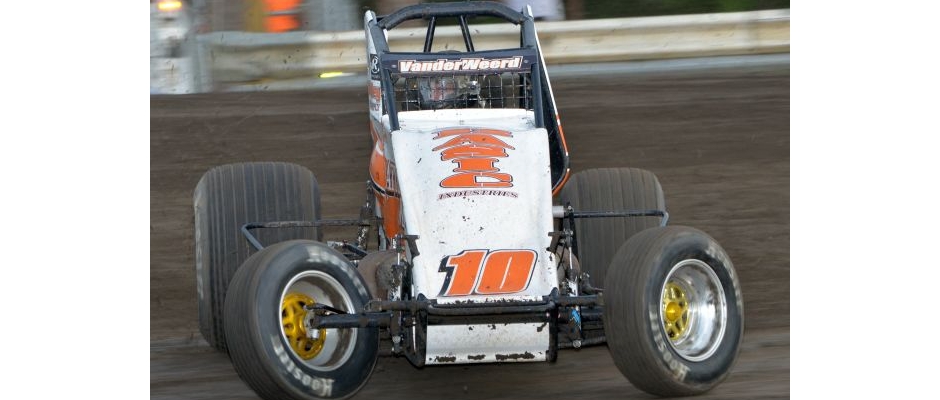 The Racesaver 305 feature was picked up by Mike Schott, as he withstood multiple cautions and stoppages that hampered the class much of the night. Though hampered with multiple restarts, Schott did not let it get to him as he was able to pick up the win over Vaughn Schott, Matthew Moles, George Tristao, and Cole Danell.
Bobby Hogge picked up where he left off in 2015, as he backed his Dirt Nationals triumph in October with an IMCA Modified win on Saturday night over Cody Laneu and Duane Cleveland.
Ron Hurt was dominant during the IMCA Stock Car feature as he bested Troy Patee, Loren DeArmond, Dave Bauer, and Mike Hill.
ON TAP- The Keller Auto Speedway will take this weekend off before the action picks back up on April 16th with the King of Kings 360 season opener as they will be joined by the IMCA Modifieds, and the IMCA Sport Mods.
STAY CONNECTED- Stay up to speed with all things Keller Auto Speedway by visiting the website at www.kellerautospeedway.com, by following us on Twitter @KellerAutoSpeed, or by liking us on Facebook at www.facebook.com/KingsSpeedwayOfficialSite. The Keller Auto Speedway is located at 801 10th Ave Hanford, CA 93230.