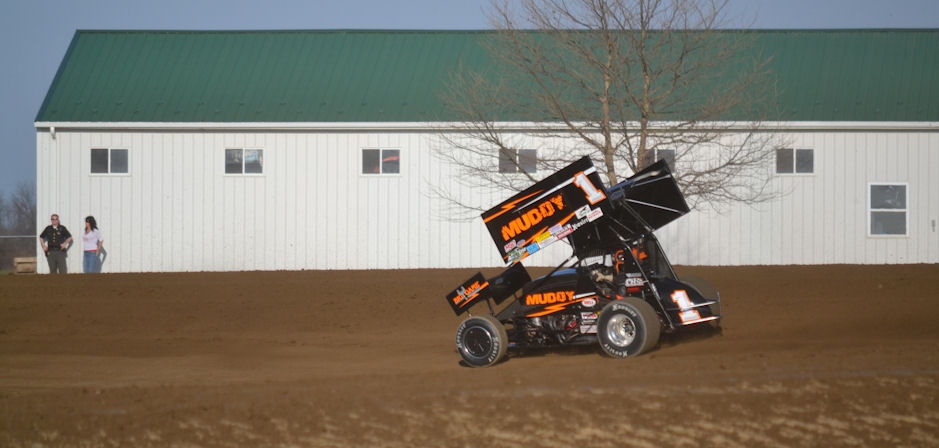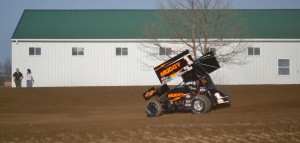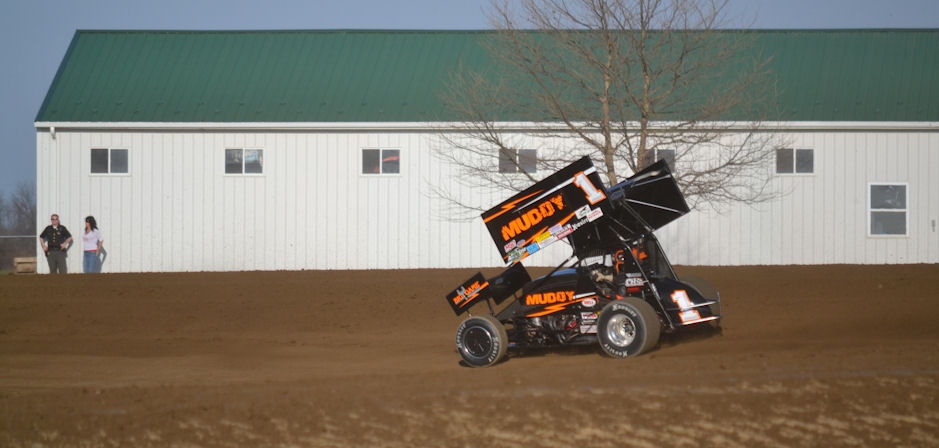 By Bob Buffenbarger
Dale Blaney picked up his 128th All Star Circuit of Champions win Friday night at Attica Raceway Park during the Annual "Spring Nationals". Forty 410's greeted the packed house with Californian Carson Macedo setting fast time.
Blaney started on the pole with the 81 of Lee Jacobs along side. Early cautions on lap 2 and 6 were the only ones to slow action during the 40 lapper. Blaney jetted out front quickly with Jacobs, Caleb Griffith, Byron Reed and Chad Kemenah all in battle right on Blaneys bumper. After the 10H of Kemenah dropped back early, he charged forward moved into 2nd on lap 10.
Kemenah pressured Blaney and eventually moved to 1st on lap 15. Blaney then crossed over and pulled even with Kemenah and took the top spot once again on lap 17 after running side by side for two laps.
With 20 circuits in the books, it was Blaney, Kemenah, Jacobs, Reed and Caleb Griffith. Now most cars had moved to the bottom of the track. As laps wore down, it was a matter of maintaining positions with most of the passing occuring in the first half of the main event. At the stripe it was Blaney, Kemenah, Lee Jacobs, Byron Reed and Caleb Griffith.
Heats were won by Brian Lay, Caleb Helms, Lee Jacobs and Dale Blaney. The dash went to Blaney and the B  Main was won by Carson Macedo.
Young Kyle Capodice showed the maturity of a season veteran in the Fremont Fence 305 Sprint Feature. At the drop of the green, he let pole sitter Jamie Miller pull ahead going into turn one, and then he turned under him to the bottom and took the lead. The Sandusky, Ohio driver was then patient with lapped traffic and made another veteran move on a lapped car with four laps remaining to drive to his first career sprint car win.
"I'm speechless…. I want to thank Franklin Sanitation and Joe Darmofal of Dramofal Racing, Fred Wolfe Auctioneer, Alvin Roepke at Vision Quest, my dad for all the hours he puts in the shop with me, my brother, my girlfriend and most of all the man above," said Capodice.
4/15/2016 at Attica Raceway Park
410 Sprints – Winged | All Star Circuit of Champions
A Feature 1 (40 Laps): 1. 1-Dale Blaney[1]; 2. 10H-Chad Kemenah[3]; 3. 81-Lee Jacobs[2]; 4. 5-Byron Reed[5]; 5. 33M-Caleb Griffith[4]; 6. 94-Ryan Smith[6]; 7. 93-Sheldon Haudenschild[10]; 8. 8-Bryan Sebetto[8]; 9. 5T-Travis Philo[18]; 10. 73-Chris Andrews[14]; 11. 8M-T.J. Michael[11]; 12. 49-Tim Shaffer[17]; 13. 23C-Tyler Courtney[15]; 14. 60K-Jody Keegan[12]; 15. 40-Caleb Helms[7]; 16. 68G-Tyler Gunn[20]; 17. 45L-Brian Lay[9]; 18. 9X-Rob Chaney[13]; 19. 23-D.J. Foos[16]; 20. 21-Cap Henry[26]; 21. 16-Stuart Brubaker[22]; 22. 09X-Carson Macedo[21]; 23. 70-Danny Holtgraver[25]; 24. 7C-Caleb Armstrong[23]; 25. 57X-Andrew Palker[24]; 26. 83M-Broc Martin[19]
B Feature 1 (12 Laps): 1. 09X-Carson Macedo[1]; 2. 16-Stuart Brubaker[2]; 3. 7C-Caleb Armstrong[3]; 4. 57X-Andrew Palker[9]; 5. 9-Jordan Ryan[5]; 6. 3J-Trey Jacobs[4]; 7. 6-Bill Rose[8]; 8. 9Z-Duane Zablocki[14]; 9. 97-Dean Jacobs[6]; 10. 70-Danny Holtgraver[19]; 11. 21-Cap Henry[18]; 12. 38-Matt Westfall[12]; 13. 7-Shawn Valenti[16]; 14. 19-Joe Kubiniec[11]; 15. 22S-Brandon Spithaler[13]; 16. 8J-Jess Stiger[17]; 17. 49H-Bradley (Brad) Howard[15]; 18. 60-Kory Crabtree[7]; 19. 11K-Kraig Kinser[10]; 20. 22-Cole Duncan[20]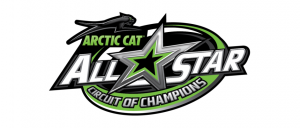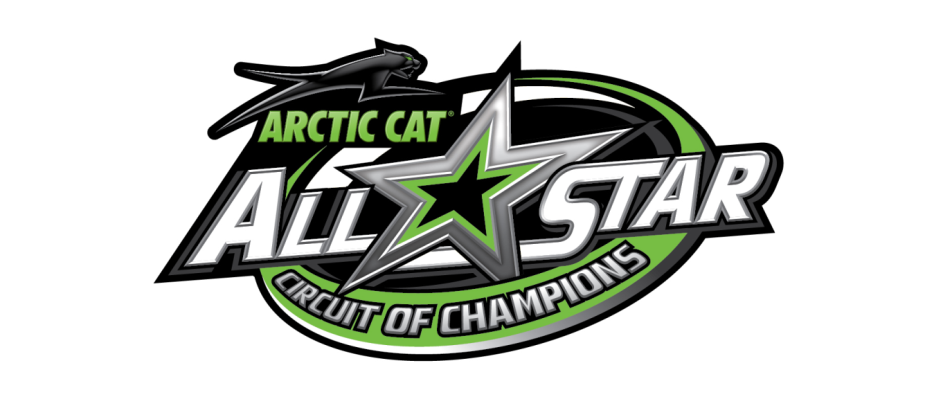 Dash 1 (6 Laps): 1. 1-Dale Blaney[2]; 2. 81-Lee Jacobs[4]; 3. 10H-Chad Kemenah[1]; 4. 33M-Caleb Griffith[6]; 5. 5-Byron Reed[8]; 6. 94-Ryan Smith[5]; 7. 40-Caleb Helms[3]; 8. 8-Bryan Sebetto[7]
Heat 1 (10 Laps): 1. 45L-Brian Lay[1]; 2. 8-Bryan Sebetto[2]; 3. 8M-T.J. Michael[4]; 4. 73-Chris Andrews[5]; 5. 5T-Travis Philo[3]; 6. 9-Jordan Ryan[7]; 7. 3J-Trey Jacobs[6]; 8. 60-Kory Crabtree[8]; 9. 49H-Bradley (Brad) Howard[10]; 10. 19-Joe Kubiniec[9]
Heat 2 (10 Laps): 1. 40-Caleb Helms[2]; 2. 94-Ryan Smith[1]; 3. 60K-Jody Keegan[6]; 4. 23C-Tyler Courtney[3]; 5. 83M-Broc Martin[9]; 6. 16-Stuart Brubaker[5]; 7. 09X-Carson Macedo[4]; 8. 38-Matt Westfall[8]; 9. 11K-Kraig Kinser[7]; 10. 21-Cap Henry[10]
Heat 3 (10 Laps): 1. 81-Lee Jacobs[1]; 2. 5-Byron Reed[6]; 3. 10H-Chad Kemenah[2]; 4. 23-D.J. Foos[5]; 5. 33M-Caleb Griffith[3]; 6. 70-Danny Holtgraver[10]; 7. 97-Dean Jacobs[8]; 8. 22S-Brandon Spithaler[9]; 9. 7C-Caleb Armstrong[7]
Heat 4 (10 Laps): 1. 1-Dale Blaney[4]; 2. 93-Sheldon Haudenschild[1]; 3. 9X-Rob Chaney[2]; 4. 49-Tim Shaffer[3]; 5. 68G-Tyler Gunn[5]; 6. 9Z-Duane Zablocki[8]; 7. 8J-Jess Stiger[10]; 8. 57X-Andrew Palker[7]; 9. 6-Bill Rose[6]; 10. 7-Shawn Valenti[9]
Qualifying 1 (2 Laps): 1. 09X-Carson Macedo, 12.198; 2. 1-Dale Blaney, 12.315; 3. 22-Cole Duncan, 12.329; 4. 33M-Caleb Griffith, 12.337; 5. 10H-Chad Kemenah, 12.344; 6. 23C-Tyler Courtney, 12.366; 7. 40-Caleb Helms, 12.389; 8. 94-Ryan Smith, 12.439; 9. 8M-T.J. Michael, 12.445; 10. 5T-Travis Philo, 12.446; 11. 81-Lee Jacobs, 12.482; 12. 8-Bryan Sebetto, 12.518; 13. 23-D.J. Foos, 12.526; 14. 5-Byron Reed, 12.527; 15. 49-Tim Shaffer, 12.540; 16. 16-Stuart Brubaker, 12.541; 17. 45L-Brian Lay, 12.599; 18. 73-Chris Andrews, 12.611; 19. 7C-Caleb Armstrong, 12.637; 20. 3J-Trey Jacobs, 12.641; 21. 9-Jordan Ryan, 12.680; 22. 97-Dean Jacobs, 12.702; 23. 60-Kory Crabtree, 12.707; 24. 9X-Rob Chaney, 12.716; 25. 93-Sheldon Haudenschild, 12.784; 26. 68G-Tyler Gunn, 12.836; 27. 6-Bill Rose, 12.846; 28. 57X-Andrew Palker, 12.853; 29. 60K-Jody Keegan, 12.939; 30. 11K-Kraig Kinser, 13.048; 31. 19-Joe Kubiniec, 13.151; 32. 38-Matt Westfall, 13.168; 33. 22S-Brandon Spithaler, 13.234; 34. 9Z-Duane Zablocki, 13.237; 35. 83M-Broc Martin, 13.394; 36. 49H-Bradley (Brad) Howard, 13.450; 37. 7-Shawn Valenti, 13.713; 38. 8J-Jess Stiger, 13.996; 39. 21-Cap Henry, 13.997; 40. 70-Danny Holtgraver, 99.390