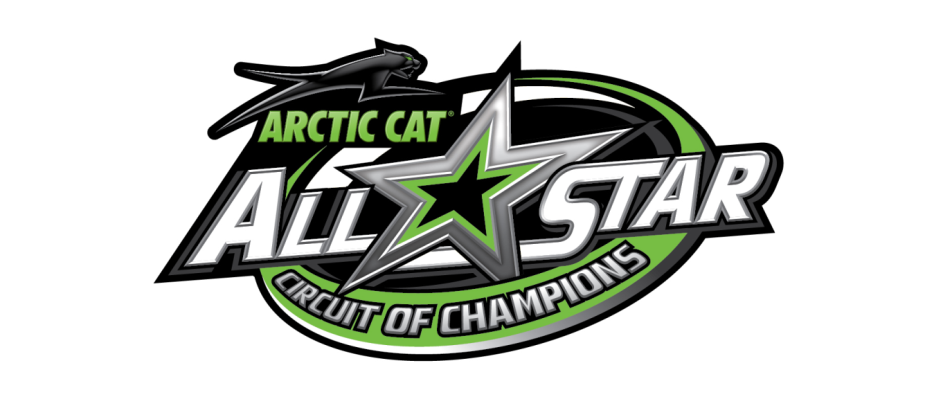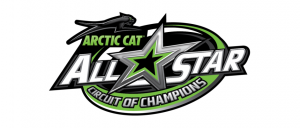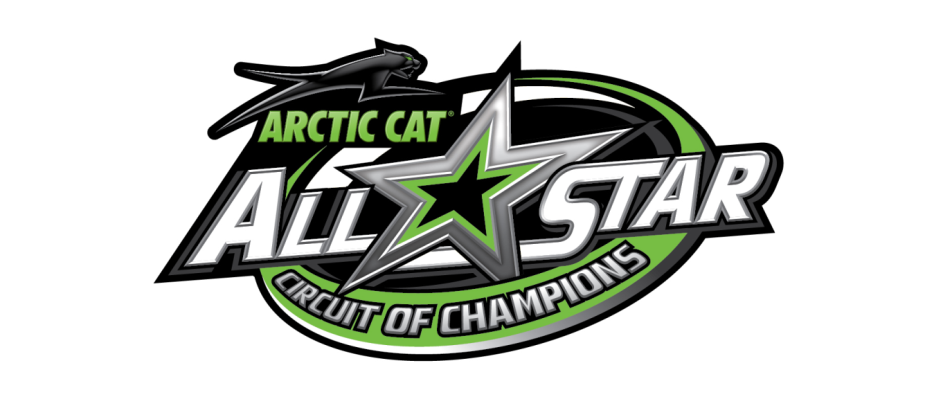 By Tyler Altmeyer
INDIANAPOLIS (April 20, 2016) – With the first full weekend of championship points officially in the books, resulting in three different winners at three different facilities, the Arctic Cat All Star Circuit of Champions can begin preparations for the next phase of their 2016 campaign; a Central Pennsylvania invasion. Arctic Cat All Star travelers will visit two of Central Pennsylvania's premier half-mile ovals during the upcoming weekend, participating in a pair of "Classics" kicking off on Saturday evening, April 23, at Port Royal Speedway. Over two dozen full-time Arctic Cat All Star teams will make the trek into "Pennsylvania Posse Country" this Saturday and Sunday, including current championship point leader Chad Kemenah.
"When you travel to Central Pennsylvania, you always know what you are in for," explained Chad Kemenah, pilot of the Hunter Racing/No.10H. "It's a competitive place to race. It's almost like stepping into a different time zone when you travel to that area. It's a totally different atmosphere, but we are excited to get back. My brother (Brian Kemenah) and I have been racing well together; really starting to gel. Things are going in the right direction, so now our plan is to keep things going in the right direction. Sometimes that is the hardest part."
The Arctic Cat All Star Circuit of Champions will begin their upcoming Central Pennsylvania invasion on Saturday evening, April 23, at the Port Royal Speedway in Port Royal, Pennsylvania. The inaugural Keith Kauffman Classic, honoring National Sprint Car Hall of Fame inductee Keith Kauffman, will headline action at the "Speed Palace" on Saturday night, awarding a $5,000 top prize. The "Myerstown Missile" Brent Marks is the most recent winner during Arctic Cat All Star competition at Port Royal Speedway, winning the Tuscarora 50 in mid-September, 2015. Marks swept the entire Tuscarora 50 weekend, also conquering the Night Before The 50 preliminary program.
As an added bonus, a pre-race gathering will be held at the Red Zone Sports Bar & Grille along Route 35 in Mifflintown from noon until 3:00 pm on Saturday, April 23. Fans will have an opportunity to meet and greet with many of Central Pennsylvania's finest, including a select number of full-time Arctic Cat All Star competitors. A live internet broadcast will be conducted during the pre-race festivities, aired via www.juniatacountyradio.com.
Arctic Cat All Star Circuit of Champions competition will continue on Sunday evening, April 24, at the Selinsgrove Speedway in Selinsgrove, Pennsylvania. "America's Series" will join the "Pennsylvania Posse" for the $5,000-to-win Ray Tilley Classic, the first appearance by the Arctic Cat All Star Circuit of Champions in nearly 16 years. "Mr. Excitement" Todd Shaffer is the last driver to visit Selinsgrove Speedway victory lane during Arctic Cat All Star action, taking the checkers on May 7, 2000.
Alveda, Ohio's Chad Kemenah will lead the Arctic Cat All Stars into battle this weekend in Central Pennsylvania. The former four-time All Star champion is the current Series point leader, capturing the most recent Arctic Cat All Star victory at Bedford Fairgrounds Speedway in Bedford, Pennsylvania, on Sunday, April 17. Kemenah sits on top of the current championship standings with 438 markers, ten points ahead of defending champion Dale Blaney.
"I don't pay attention to the points until about the last month of the season," explained Chad Kemenah, "In fact, if my car owner, Rob Hunter, wouldn't have told me that we were on top of the standings, I probably still wouldn't know. I'm happy for our team, especially my car owner. I think this is the first time he has had a car on top of the points. We've been working hard and that is clearly paying off. We'll head east this weekend with a goal to stay relaxed and finish up front."
The Keith Kauffman Classic at Port Royal Speedway will ignite with pit gates opening at 4:00 pm on Saturday, April 23. A mandatory drivers meeting will begin at 6:00 pm, followed by warm-ups at 6:40. Racing will begin at 7:00 pm, sharp. For more information, please visit Port Royal Speedway live on the Web at www.portroyalspeedway.com.
The Ray Tilley Classic at Selinsgrove Speedway will activate with pit gates swinging open at 4:00 pm on Sunday afternoon, April 24. The drivers meeting will take shape at 5:15 pm, followed by warm-ups at 6. Racing will follow shortly after 6:00 pm. Additional news and information can be found at the official online home of Selinsgrove Speedway – www.selinsgrovespeedway.com.
Current Arctic Cat All Star Circuit of Champions Standings:
Pos Driver Points
1 Chad Kemenah 438
2 Dale Blaney 428
3 Tim Shaffer 398
4 Cap Henry 394
5 Sheldon Haudenschild 378
6 T.J. Michael 378
7 Ryan Smith 376
8 Danny Holtgraver 372
9 Lee Jacobs 358
10 Caleb Helms 350
11 Andrew Palker 316
12 Caleb Armstrong 310
13 Kory Crabtree 282
14 Kraig Kinser 276
15 Brandon Spithaler 270
Additional Series Info:
Those seeking additional information regarding the Arctic Cat All Star Circuit of Champions should visit their official online home at www.allstarsprint.com. Series updates and breaking news will be posted regularly on the official Twitter account of the Arctic Cat All Star Circuit of Champions: https://twitter.com/ASCoC. Find full text results from each and every event, as well as an up-to-date schedule, online at www.allstarsprint.com/schedule/.
About the Arctic Cat All Star Circuit of Champions:
All Star Enterprises, LLC, wholly owned by Tony Stewart, d/b/a the All Star Circuit of Champions, is a winged sprint car series. The All-Star Circuit of Champions Sprint Car Series is one of the oldest traveling 410 sprint car organizations and is a staple of grassroots, open-wheel racing.  Formed in 1970 by Bud Miller, the series has largely been considered the first 'outlaw' Sprint Car organization of the modern era. After a 10 year stint as owner of the All Stars, Miller passed control of the series to Bert Emick in 1980; a reign that would continue through 2002. Guy Webb then purchased the series from Emick in the summer of 2002 and served as the series President for the next 12 years.  Motorsports entrepreneur Tony Stewart agreed to terms with Guy Webb to become the sole owner of the original winged sprint car tour in January of 2015.
About Arctic Cat:
The Arctic Cat brand is among the most widely recognized and respected in the recreational vehicle industry. The company designs, engineers, manufactures and markets all-terrain vehicles (ATVs), side-by-sides and snowmobiles, in addition to related parts, garments and accessories under the Arctic Cat® and Motorfist® brand names. Arctic Cat Inc.'s world headquarters is located in Minneapolis, Minnesota. Its common stock is traded on the NASDAQ Global Select Market under the ticker symbol "ACAT." More information about Arctic Cat and its products is available at www.ArcticCat.com.