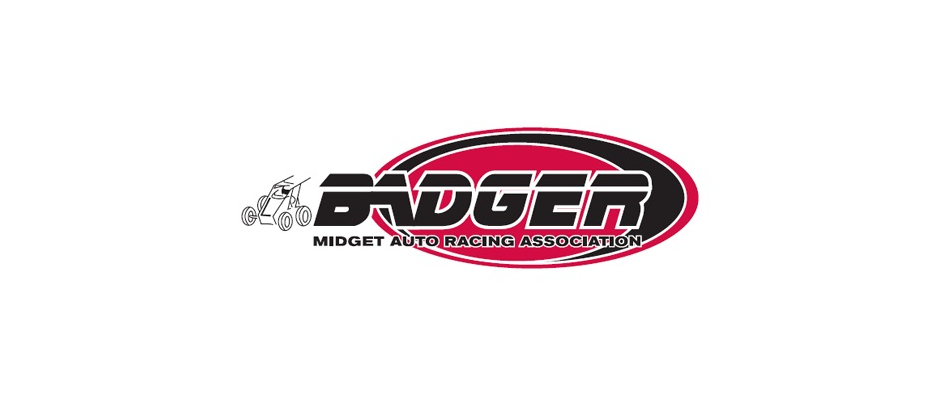 From Bryan Gapinski
Angell Park, WI — (May 22, 2016) — Billy Balog won "The 70th Opening Night at Angell Park Speedway" 20-lap Mid-State Equipment /Zimbrick Chevrolet of Sun Prairie Badger Midget Series feature, Sunday Night. The event kicked off the 80th year of sanctioning midget auto racing for the organization, oldest in the country.
David Budres paced the initial lap before Brandon Waelti moved into the lead. Two laps later Waelti slowed bringing out the caution, and retired with a broken oil line. Andy Baugh assumed the lead on the restart.
Balog who flipped on the opening lap of the first heat race, started in fifteenth position, after a great effort by his team to repair the car. Balog passed eight cars on the opening lap. By the third lap Balog was running in fifth position. Balog passed Baugh for the event lead entering Turn 3 on the sixth lap.
Once in the lead Balog pulled away from the field. Balog driving the RAB Racing owned Spike/Ford No. 57 finished 2.65 seconds ahead of Baugh, Kurt Mayhew, Derek Childs, and Ken Hanson. "The team did a remarkable job fixing the car fro the flip" Balog said on his third career midget feature victory at the track.
Andy Rein won the 15-lap Badger 600 Micro Series presented by My Race Pass feature leading the entire distance. Rein easily finished ahead of Tory Strauss, Zach Boden, Dylan Larson and Don Wickstrom.
The "14th annual Theil Memorial" headlines the Sunday Night May 28 event at Angell Park Speedway, with four divisions racing: Badger Midgets, Badger Micros, Wisconsin Mini Sprint Series, and Wisconsin Vintage Racing Series /Vintage Racing of Illinois.
SUMMARY
20-lap Feature: 1. Billy Balog; 2. Andy Baugh; 3. Kurt Mayhew; 4. Derek Childs; 5. Ken Hanson; 6. Randy Reed; 7. Jack Routson; 8. Mike Stroik; 9. Laura Smith; 10. Aaron Schuck; 11. Bryce Dunn; 12. Denny Smith; 13. Brandon Waelti; 14. David Budres; 15. Lamont Critchett; 16. Buddy Luebke.
8-lap Heat Race Winners: Waelti, Mayhew.
Cars Present: 18 Feature Lap Leaders: Budres 1, Waelti 2-4, Baugh 5-6, Balog 7-20.
MICROS
15-lap Feature: 1. Andy Rein; 2. Tory Strauss; 3. Zach Boden; 4. Dylan Larson; 5. Don Wickstrom; 6. Jack Vanderboom; 7. Norm Ehrke; 8. Dave Collins; 9. Zach Rein; 10. Chad Bogar; 11. Brian Haugland.
8-lap Heat Race Winners: A. Rein, Ehrke.
Cars Present: 12 Feature Lap Leaders: Rein 1-15.