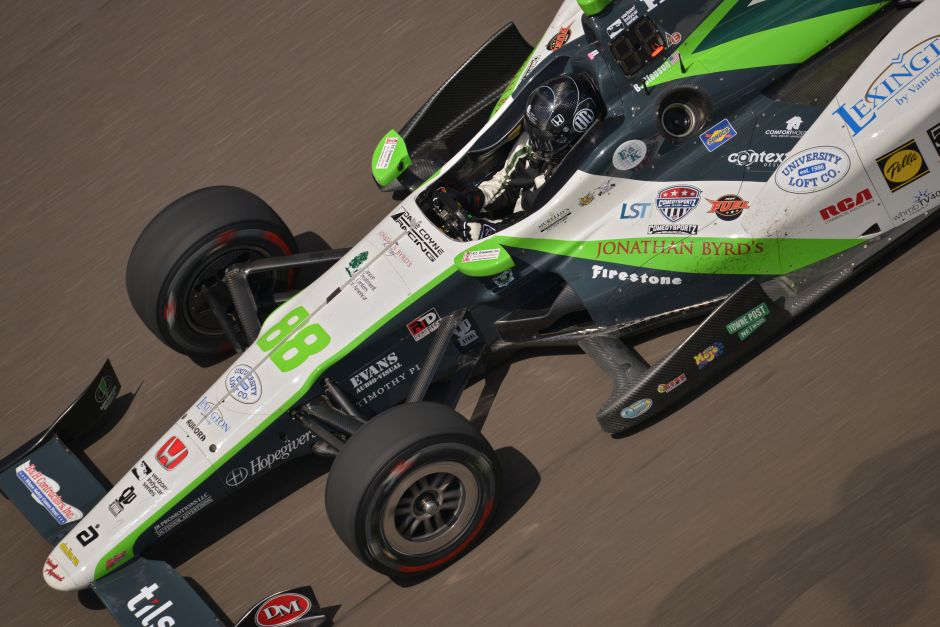 Speedway, IN – (May 29, 2016) – Bryan Clauson completed a successful month of May at the Indianapolis Motor Speedway by pacing 23rd in the 100th Indianapolis 500 driving for Jonathan Byrd's Racing. Clauson completed the race for the first time in three starts finishing two laps down to the winner Alexander Rossi.
"It's pretty special to complete your first Indy 500. I can't thank these guys enough. We had a pretty clean race. I kind of found a home there in the middle of the race and settled in," said Clauson in release put out by IndyCar. "I felt like our car was all right. I struggled in the big packs, in the small packs we were OK but in the big packs we struggled with balance a little bit. I'm just happy to get to the end of one! I caught a yellow at the wrong time and gave up four of five spots, which was bad luck more than anything. Overall it was a great day for us and I'm happy to get the first 500 miles under my belt."
Highlights of Clauson's race included leading the event from lap 97 until lap 99.
Clauson followed up his run at Indianapolis by winning the non-wing sprint car feature Sunday night at Kokomo Speedway.