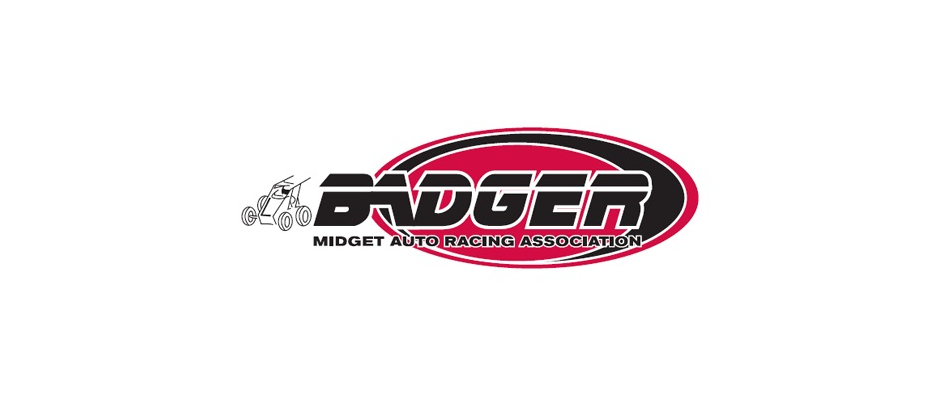 From Bryan Gapinski
Sun Prairie, WI — (May 29, 2016) — Robbie Ray won "14th annual Theil Memorial" 25-lap Mid-State Equipment /Zimbrick Chevrolet of Sun Prairie Badger Midget Series feature, Sunday Night at Angell Park Speedway.
David Budres paced the initial three laps before Brandon Waelti moved into the lead. Andrew Heing flipped one lap later, escaping injury. On the restart Ray was penalized two positions for jumping the restart moving back to sixth place.
Waelti continued to lead with Ray improving his position each lap. Ray moved into second place on Lap 10, with Waelti beginning to lap the tail of the field one lap later.
Ray closed to within three-car lengths of Waelti with ten laps remaining. The pair continued to race in lapped traffic. Ray took advantage of a lapped car that slowed Waelti's pace on Lap 20, moving Ray into the top position. Budres flipped running in third place, with two laps remaining.
On the restart Ray driving the Mark Ray owned DRC/Honda No. 3 went unchallenged, finishing 0.730 seconds ahead of Waelti, Kurt Mayhew, Lamont Critchett and Laura Smith. "This is so great to win here at this famous track in front of the best midget racing fans in the country commented Ray on his victory.
Norm Ehrke won the 15-lap Badger 600 Micro Series presented by My Race Pass feature taking the lead on the fourth lap from Dave Collins. Ehrke easily finished ahead of Tory Strauss, Don Wickstrom, Jake Goeglein, and Tyler Tischendorf.
Nick Daywaldt took the lead on the eighth lap from Kyle Koch to win the 15-lap Wisconsin/Illinois Mini Sprint Series feature finishing ahead of Nick Petska and Andy Baugh. Pat Heaney won the 12-lap Wisconsin Vintage Racing Series feature followed by Charlie Pinkalla and Justin Rutledge.
SUMMARY
MIDGETS
25-lap Feature: 1. Robbie Ray; 2. Brandon Waelti; 3. Kurt Mayhew; 4. Lamont Critchett; 5. Laura Smith; 6. Randy Reed; 7. Eddie Sauer; 8. David Budres; 9. Scott Zane; 10. Derek Childs; 11. Denny Smith; 12. Hunter Lane; 13. Aaron Schuck; 14. Johnny Murdock; 15. Andrew Hennig; 16. Mike Stroik; 17. Neil Weigen; 18. Buddy Luebke; 19. Jeff Zelinski.
8-lap Heat Race Winners: Ray, Mayhew, Waelti.
Cars Present: 22 Feature Lap Leaders: Budres 1-3, Waelti 4-20, Ray 21-25.
MICROS
15-lap Feature: 1. Norm Ehrke; 2. Tory Strauss; 3. Don Wickstrom; 4. Jake Goeglein; 5. Tyler Tischendorf; 6. Dave Collins; 7. Daniel Stefan 8. Chad Bogar; 8-lap
Heat Race Winner: Strauss.
Cars Present: 9 Feature Lap Leaders: Collins 1-4, Ehrke 5-15.