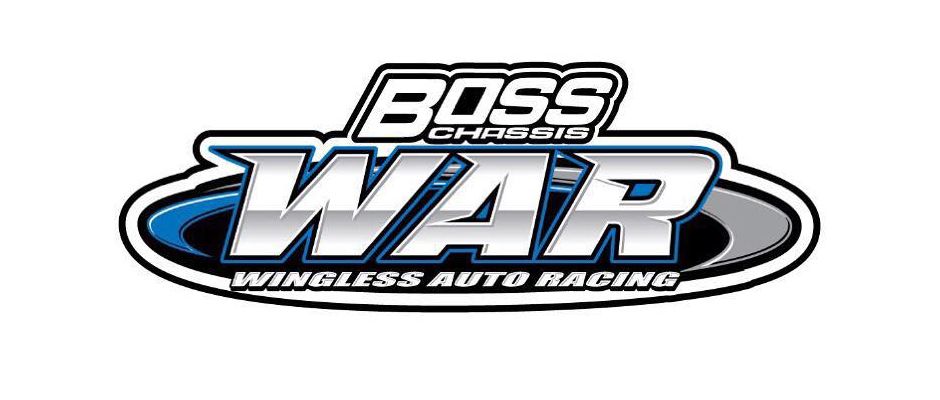 From Chad Buford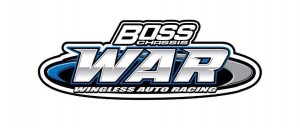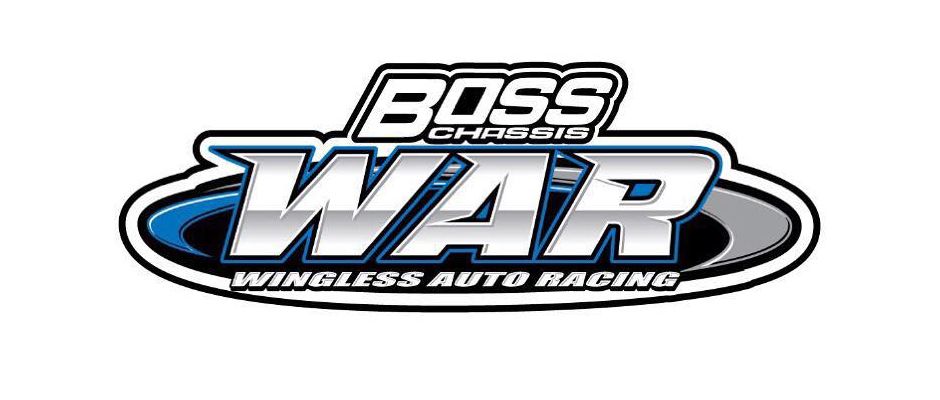 August 27, 2016) – Taking over leader Terry Babb on lap nine, Korey Weyant went on to his fourth BOSS Chassis WAR Series win of the season at Springfield Raceway Saturday night.
Babb led the field to the green flag as he was heavily pressured by outside starter Layne Himebaugh on the original start. Before a lap was in the books, the yellow would come out for Steve Mahannah who spun in turn one. Babb again would set the pace with Himebaugh in second and Weyant in third. Now one lap in the books, the red would come out for Katlynn Leer, who made contact with Clinton Boyles while racing down the front stretch. Boyles would straighten his car out while Leer's car dug in and went into a wild series of flips down the front straightaway before coming to rest near the infield in turn one. Also involved was Pete Palazzolo, who would restart at the tail.
When the field went back to green, Babb again set the pace with Himebaugh and Weyant trailing. A handful of laps now in the books, Weyant would move past Himebaugh into second. Babb was nearly a straightaway ahead, and Weyant would start to run him down. On lap nine, Weyant made the pass in turn two by Babb with a slidejob to take over the lead.
Lap by lap, Weyant's aggressive speeds allowed his lead to grow over a straightaway. Weyant worked lapped traffic to perfection as he would lap up to fifth place in his Ealey Transportation/Mahan's Fiberglass/Moore Automotive Eagle with an Automotive Machine engine under the hood. Babb was second in his KCBJ Motorsports/ Faith Flatout Ministries Maxim with Stanton-All Pro power. Himebaugh was a season best third in the Risley Trash Service/Hesselbein Tire/Eaton Industrial Coatings XXX with Risley power. Moving up to fourth was Craig Carroll in the Risley Trash Service/Get R Done Tree Service/ Hesselbein Tire XXX with Risley power. Rounding out the top five was Boyles in the Jesse Hockett Racing/Lucas Oil/Rod End Supply/Rockwell Security Maxim with RMS power. TJ Muths was sixth while Palazzolo came back from the tail to seventh. Chris Parkinson, Michael Tyre, and Kenny Potter rounded out the top ten.
The BOSS Chassis WAR Series will next be in action on Sunday, September 4th at the Bethany Fairgrounds Speedway as they make a return to the Northwest Missouri State Fair race for the first time since 2013.
Hinchman Racewear 1st Heat- 8 laps
1. 8D-Terry Babb, Decatur, IL (1); 2. 24L-Layne Himebaugh, Collinsville, OK (5); 3. 77-Clinton Boyles, Greenwood, MO (8); 4. 8K-Katlynn Leer, Moulton, IA (7); 5. 93-Steve Mahannah, Springfield, MO (3); 6. 90-Patrick Budde, Bartelso, IL (6); 7. 13W-Grant Wresche, Sapulpa, OK (4); 8. 2-Bill Shoemaker, Normal, IL (2)
Wilwood Disc Brakes 2nd Heat- 8 laps
1. 99-Korey Weyant, Springfield, IL (3); 2. 65-Chris Parkinson, Gladstone, MO (1); 3. 65M-TJ Muths, Sedalia, MO (2); 4. 24C-Craig Carroll, Collinsville, OK (6); 5. 70-Pete Palazzolo, Pacific, MO (8); 6. 55-Kenny Potter, Harrisonville, MO (7); 7. 11-Michael Tyre, Kiefer, OK (5); 8. 1T-Tyler Shoemaker, Bloomington, IL (4)
BOSS Chassis A-Main 25 laps
1. 99-Weyant (3); 2. 8D-Babb (1); 3. 24L-Himebaugh (7); 4. 24C-Carroll (2); 5. 77-Boyles (4); 6. 65M-Muths (9); 7. 70-Palazzolo (8); 8. 65-Parkinson (6); 9. 11-Tyre (13) 10. 55-Potter (10); 11. 90-Budde (12); 12. 1T-T. Shoemaker (15); 13. 93-Mahannah (11); 14. 13W-Wresche (14); 15. 2-B. Shoemaker (16)-DNF; 16. 8K-Leer (5)-DNF