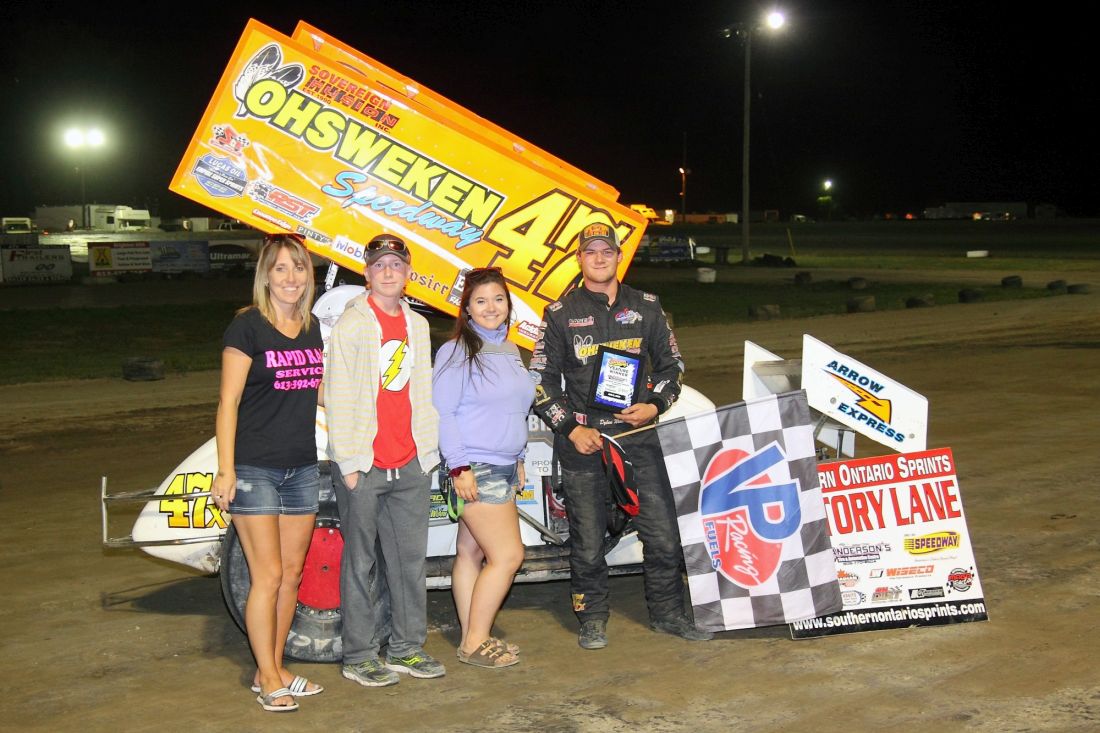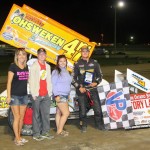 By T.J. Buffenbarger
Can 2016 top last year's phenomenal finish? It will be really difficult to top the incredible ending to the 2015 Canadian Nationals, but the event continues to exceed expectations on a regular basis. Last year's ending to the 35-lap final was so good the race teams and drivers didn't even know who won when they to the front stretch. .
Dylan Westbrook carrying the hopes for an Ontario victory at the CSCN: Over the past two months Dylan Westbrook has been on a tear throughout Ontario sprint car racing. Westbrook has seven victories, five in a row, and two of which were at Ohsweken. Westbrook drives for the potent team fielded by Glenn Styres and has been Ontario's fastest sprint car ending the season. The only question left to find out is if Westbrook's success against 15-25 car fields in Ontario translates to the 70+ entries at Ohsweken?
Poirier's Drive for Four: Steve Poirier has had another tremendous season with 11 wins and becoming the all-time leading feature winner with the Lucas Oil Empire Super Sprints. After winning two of the first three Nationals Poirier and his third win in 2012 the fourth victory has been more difficult to come by. If Poirier were to win Saturday's feature it would break the tie between himself and Shane Stewart for the most victories at the Canadian Nationals.
Invaders that might make a splash at the Nationals: Paying $12,000 to win and $1,000 just to start brings in a few drivers you would not expect to be present. Shane Stewart's first win was of that nature as JG Motorsports kept his presence quiet until race weekend in 2009. Inaugural winner Kenny Jacobs, Wayne Johnson, and Sam Hafertepe Jr. have all visited victory lane during infrequent visits to Ohsweken. It will be interesting who might make a surprise visit to the Nationals and possibly to victory lane on Saturday.
The weather: The Canadian Sprint Car Nationals at times has seen some strange weather. Last year I stayed home with the forecast and had to watch the best finish in event history from home. The percentage of rain is down to 40% as of Thursday morning, hopefully that continues to drop throughout the weekend.