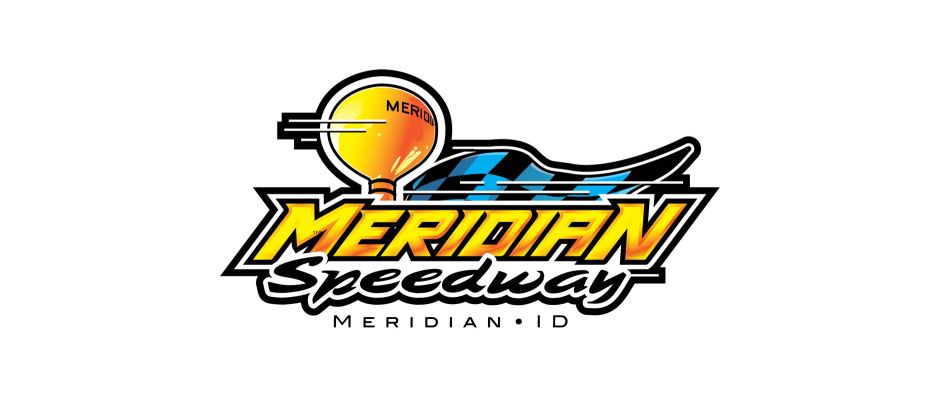 From Ben Deatherage
Meridian, ID (September 16, 2016) — After a long and hard-fought season across the Pacific Northwest the 2016 season will come to a close this weekend for the Royal Purple NSRA Sprint Series. The tour will make their return to Idaho's Meridian Speedway. Friday, September 16th will be the Tom Elliott Sportsman Classic while Saturday, the 17th wraps up the whole campaign.
At the conclusion of the Saturday night races the 2016 Royal Purple NSRA Sprint Series champion will be declared. Matt Hein has the most victories over the course of the current campaign, with three. Robbie Price and Jeff Montgomery have each scored two wins while Bryan Warf is the only driver with a single trip to victory lane.
The Royal Purple NSRA Sprints have been to Meridian once already this year for the annual Diamond Cup. Matt Hein and Bryan Warf would split the victories over that weekend. A non-point race was held in July when the King of the Wing National Sprint Series was in town and Davey Hamilton Jr. was the winner.
Meridian Speedway has hosted three local Winged 360 Sprint races. All three of them have been won by Bryan Warf. Warf will look to add to his already incredible 2016 season at the venue.
The Tom Elliott Sportsman Classic is run in memory of Tom Elliott. Elliott was a former Sprint Car and Super Modified driver and competed with the CAMRA, NSRA, and even Grand American tours. He ran locally in the Meridian area but also traveled around in the Northwest. Tom had a lot of fun being around the racing family and was known for his willingness to help anyone who needed it in the pits on race night or any other time. Elliott died at the age of 58 in 2009.
"We're really happy to have this in memory of dad.," commented Tom Elliott's son Matt, "this race embodies his spirit as a true sportsman. Racing was a big part of his life, with his dad starting racing in the 1940's. The Elliott family would like to thank everybody for the love and support and without Meridian Speedway and the NSRA none of this would be possible."
Since 2009 there has been a race held in honor of Tom Elliott. Johnny Giesler is the only driver to have won it twice while Chris Ratterree, Mike Murgoitio, Bryan Warf, Sierra Jackson, and Matt Hein have won it once. Beginning in 2010 an award was created, called the Tom Elliott Sportsman Award, and it is given out before the race starts.
General Admission to each night of racing action is $15.50 for adults and $6.50 for kids 7-11. Friday night is Ladies Night at Meridian Speedway, where ladies of all ages get in FREE. Gates open at 4:00 PM with qualifying at 5:00 and racing at 6:30 both nights. Purchase your advance tickets online at meridianspeedway.com and text 'meridianspeed' to 84483 to receive exclusive updates from around the quarter-mile.
Be sure and stay up to date with the Royal Purple NSRA Sprint Series by visiting the series website at www.nsraracing.com. Also, check out the official Facebook page and click "Like" to follow the tour via your favorite electronic devices.
Royal Purple is the proud title sponsor of the NSRA Pavement Sprint Car Series. Royal Purple manufactures high-performance lubricants for most automotive, industrial, marine, motorcycle and racing applications. It is considered the best synthetic motor oil by many end users. For more information or to find a store that carries these wonderful products log on to www.royalpurpleconsumer.com.