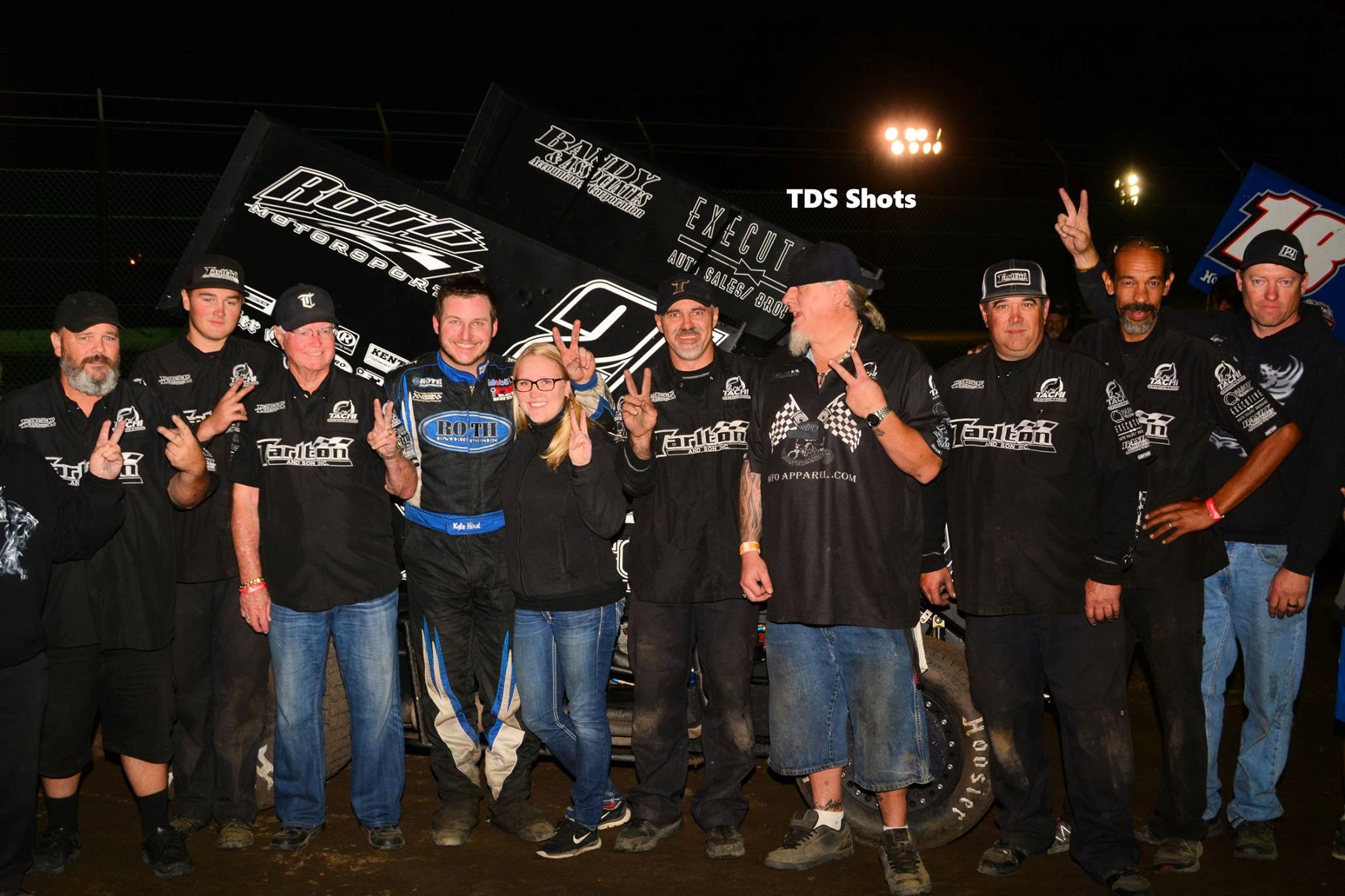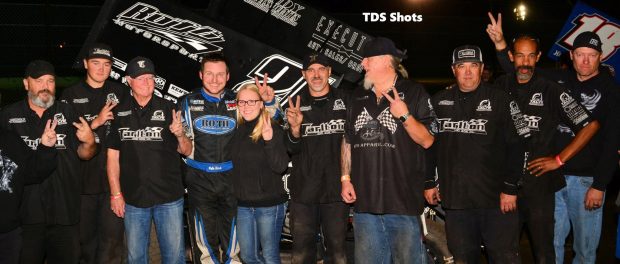 From Peterson Media
When a long night at Stockton Dirt Track came to a close Saturday night, Kyle Hirst emerged from the Tarlton Motorsports No. 21x as the 2016 King of the West Champion. For Hirst it marked his third career title, and for the team it marked their second consecutive series championship.
"I can't say enough about everyone that made this season possible," Kyle Hirst said. "It was a true team effort and I am just so proud to win my third King of the West Championship."
With a huge car count on hand for the duel season finale program at the reconfigured Stockton Dirt Track, track conditions were less than ideal and it turned into a long night for Hirst and company.
Timing in sixth fastest, Hirst would be collected in an opening lap incident during his heat race. With damage to extensive to get repaired in the work area, Hirst and company would make a stop in the night's B Main.
Able to pick up the win during the 'B', Hirst would transfer into the feature event where he would roll of from the 10th starting position. With the track extremely slick and abrasive when the feature event rolled off, passing would be tough.
With a little bit of a point cushion heading into the feature event, Hirst would still need to turn in a strong performance and be mindful of where the No. 0 of Bud Kaeding was running.
Keeping Kaeding in his sights during the duration of the feature event, the Paradise, CA driver would finish in the eighth spot and successfully claim another King of the West title for himself and Tarlton Motorsports.
"We had a great year together, and this is the perfect way to close out 2016," Hirst added. "We won some big races together, and it is always great to win a Championship. Again, I really have to thank the Tarlton and Roth's for their support, and my guys for busting their tails all year long."
Kyle Hirst and the Tarlton Motorsports team would like to thank Roth Motorsports, Elite Landscape Construction, Tarlton and Son, Inc., Executive Auto Sales, Tachi Palace Hotel and Casino, Pabco Gypsum, Bandy and Associates, All Star Performance, Corporate America Investments, and BG Lubricants for their support through the 2016 season.