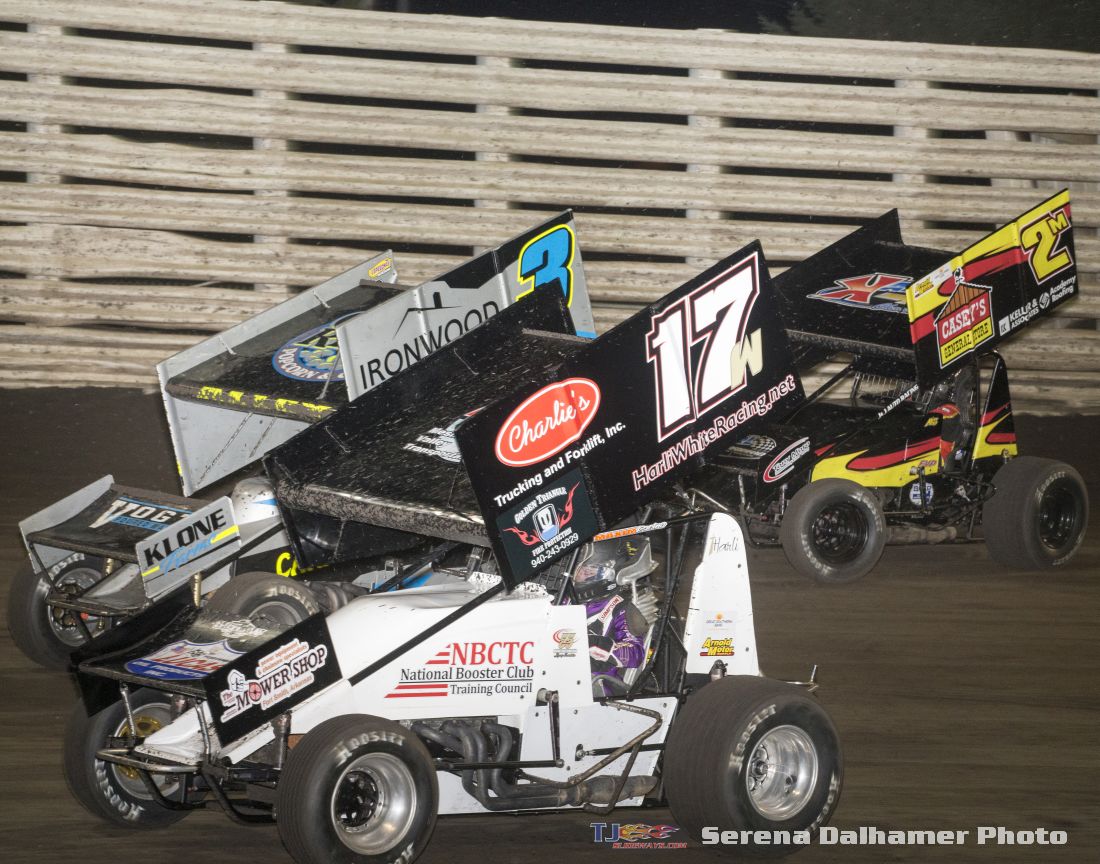 From Inside Line Promotions
LINDSAY, Okla. (Nov. 21, 2016) – Harli White will go national racing in 2017.
White, who is set to embark upon her first career off season trip to race in Australia, is planning on tackling the Lucas Oil ASCS National Tour next season.
"I'm really excited to race full time with the Lucas Oil ASCS National Tour," she said. "I want to test myself against the best competition and the best way to do that is to race around the country on the Lucas Oil ASCS National Tour."
White, who said she will focus on sprint car racing next season and will fill in open dates with other ASCS races, finished 14th in the Lucas Oil ASCS National Tour championship standings despite racing in only a handful of events this season. She also posted her career-best Lucas Oil ASCS National Tour result of sixth place in 2016.
Additionally, White is excited to announce that several marketing partners are returning next season.
"We've got commitments from Lucas Oil Products, The Mower Shop, Golden Triangle Fire Protection and Charlie's Trucking and Forklift, Inc.," she said. "We really appreciate their continued support as well as all of the help from our sponsors this season. Hopefully they will all return in 2017 and we can add others as we race full time on the road."
White said the team is currently looking to hire a full-time crew member for the 2017 season as well.
"Our shop is located in Lindsay, Okla., but we'll be on the road quite a bit," she said. "Anyone interested must have a love and passion for sprint car racing like we do. We have put together a great team and are looking for another crew member to round out a winning team."
Pay will be based on experience. Interested parties can email HarliWhite17w@gmail.com for more information.