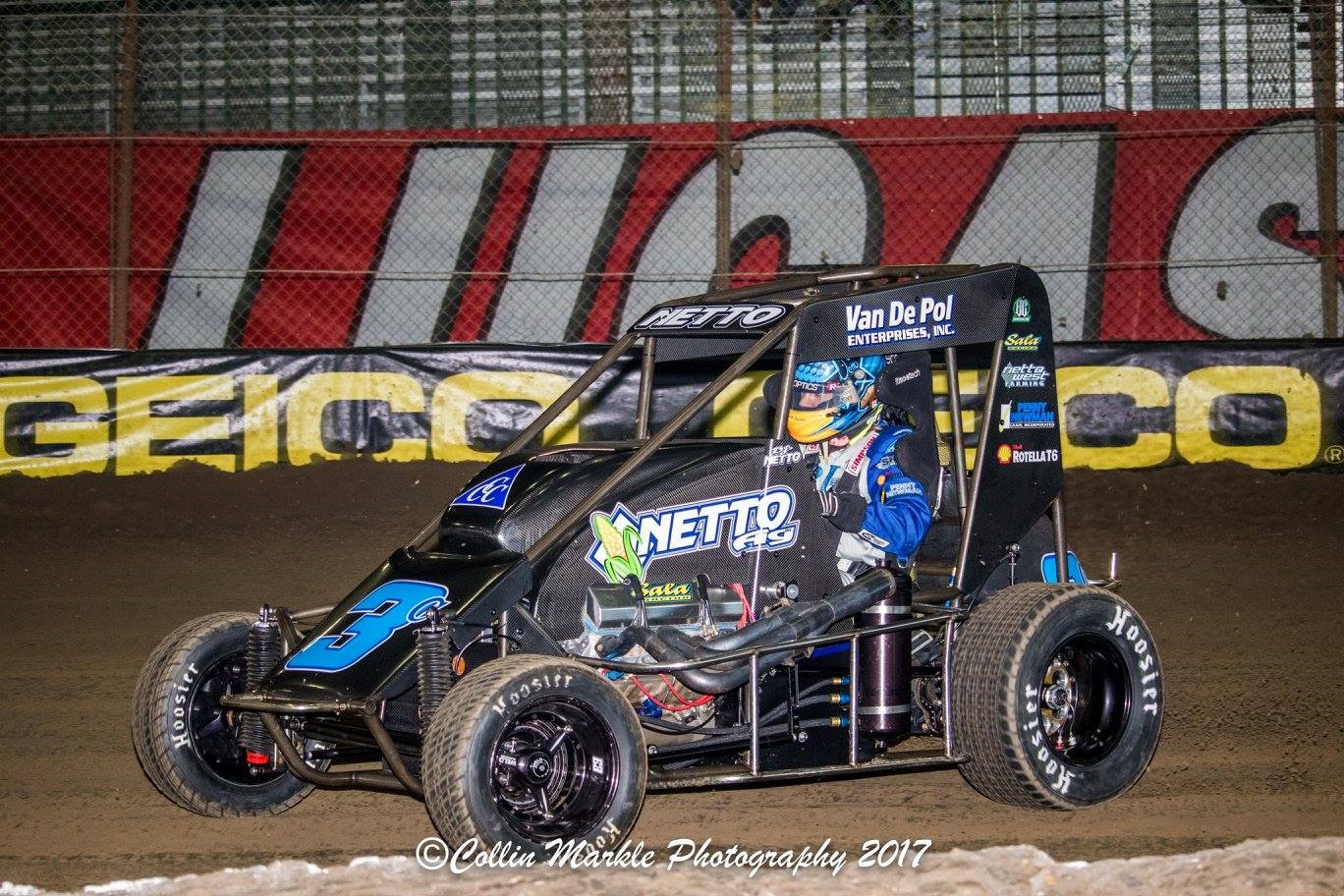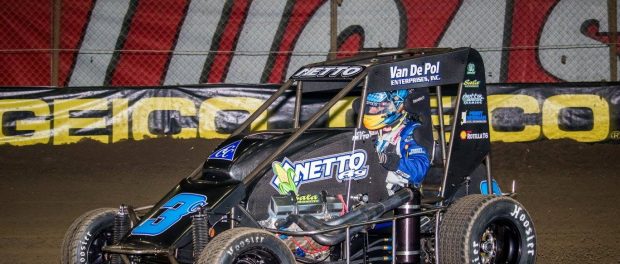 From Peterson Media
Ending the 2016 season in victory lane during the Copper Classic in Arizona, DJ Netto rode the momentum into 2017 and opened his season up with a very impressive run at the Chili Bowl Midget Nationals that saw him end his week in the 'B' Main.
"Chili Bowl is an extremely tough event with almost 400 cars competing for 24 spots in the Saturday night feature event," DJ Netto said. "Things went our way during our qualifying night and we were in good position on Saturday."
Taking to the Expo Center Speedway on Friday night for his qualifying night, Netto showed he had a very strong Tri C Machine/Netto Ag/Penny Newman Grain backed No. 3c entry as he charged from the sixth starting spot to finish second during his heat race.
Earning enough points to qualify for a qualifier, the Hanford, CA pilot would line up in the third row of his race and finish in the fourth spot which would put him in the sixth row for the 25-lap Friday night feature event.
Needing to finish on the podium to lock into the Saturday night finale, Netto was able to carefully work his way forward and pick up valuable positions during the preliminary night feature event.
Admittedly not being aggressive enough at times, Netto would still close his night with a seventh place finish which ultimately lined him up in one of the twin 'B' main events on Saturday night.
Lining up in the seventh spot of the 20-lap race, Netto would need to finish in the sixth spot to keep his Chili Bowl alive. In a very cut throat race, Netto would feel the wrath of another competitor as he would be relegated to the back of the pack where a 14th place finish would bring his week to a close.
"It wasn't where he had hoped our weekend would finish, but we really had a great car each time we hit the track," Netto added. "I was a little too conservative on Friday night, but overall I was pretty happy with how we performed. I really need to thank my family, Lee and Shane, as well as Clyde and Marion Lamar for making it all possible."