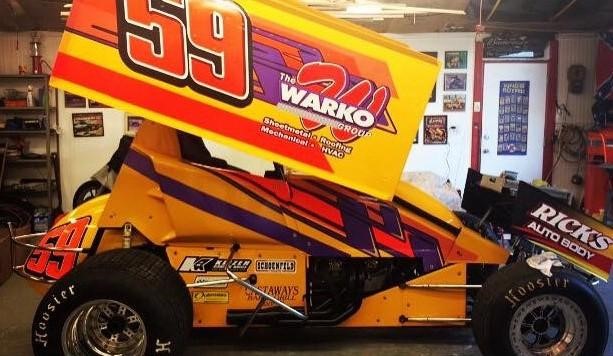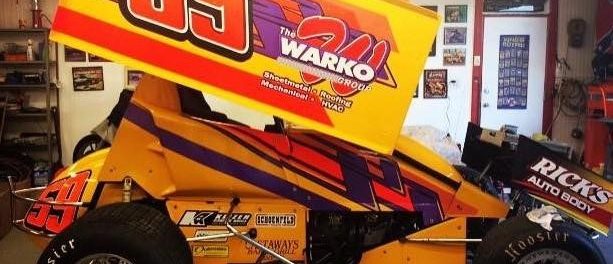 From Inside Line Promotions
OCALA, Fla. (February 8, 2017) – Ryan Smith will debut the new Leidig/Warko/Smith sprint car team and begin his hunt for the Arctic Cat All Star Circuit of Champions title this weekend in sunny Florida, where he has been preparing the last few days.
The All Stars kick off the 2017 season with the Bubba Army Winter Nationals at Bubba Raceway Park this Thursday through Saturday before shifting to Volusia Speedway Park in Barberville, Fla., Feb. 15-16. Smith then plans to compete with the World of Outlaws Craftsman Sprint Car Series at Volusia Speedway Park Feb. 17-19.
The Florida events will be the first time Smith has competed in the Sunshine State in his young sprint car career.
"Tom (Leidig) has kept things rolling down here," he said. "He loves to work on the car. He had the truck and trailer all organized. All we had to do when I got here was fire the car up and button up a few things. We plan to shake the car down Wednesday.
"In order to be a success you have to surround yourself with good, hard-working people and a great example of that are Tom and Sherry Leidig and Rob Warko."
Smith is among 18 drivers who have committed to run the All Star schedule this season. Several World of Outlaws teams have also indicated they will participate in the events at Bubba Raceway Park as well and Tony Stewart, who retired from NASCAR competition after the 2016 season and who owns the All Star series, is also planning to get behind the wheel of a sprint car.
"We will be competing against the best in the business right out of the box," Smith said. "It will be a good indication of where we are and what we need to do to get better. We will for sure compete in the five All Star races. If everything goes well we will do the World of Outlaw shows as well, but our main focus is on the All Star title this year.
"I've got my crew chief Jeremy Bitner and my car chief Eddie Becker down here and with Tom and his guy Ron (Denman) and Rick Pollock we have a great team."