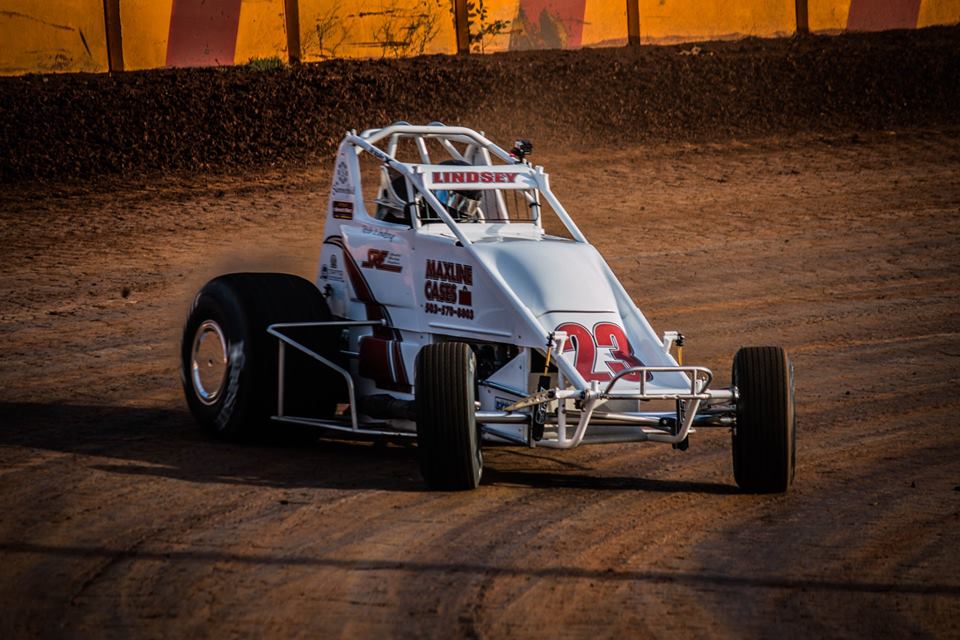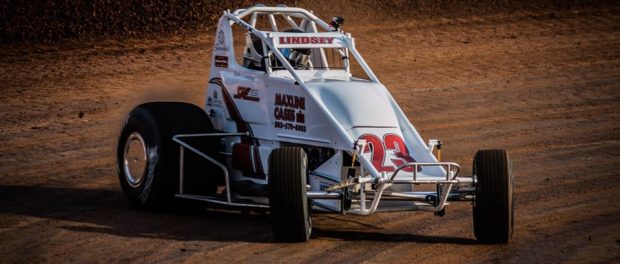 From Ben Deatherage
COTTAGE GROVE, Or. (February 20, 2017) — After a successful inaugural year in 2016 the Wingless Sprint Series returns to racing action for their sophomore season. The 2017 campaign is ready to go with thirteen confirmed races on the schedule. Six different venues will see the WSS in the states of Oregon and Washington.
Madras Speedway will be the site of the season opener this year on May 6th. The WSS pays three total visits to the central Oregon venue including July 15th and August 19th. All three shows will count towards the Wingless Sprint Mini-Series presented by Lynch Pro-Formance Products.
Cottage Grove Speedway will also see the Wingless Sprint Series on three occasions. May 20th, June 17th, and July 8th are the scheduled dates and are sure to produce action packed racing. The July 8th event will mark the return of the prestigious Wingless Nationals after a brief hiatus.
The only facility visited in the state of Washington, just like last year, is Elma's Grays Harbor Raceway. The two trips north for the tour will place them on the largest track they see all season. May 27th and June 10th are the two times that you can witness Non-Wing Sprints on the 3/8-mile speed factory.
Two races at Willamette Speedway are also in store for the series. They will compete at the 1/3-mile track on June 24th and August 12th. The facility is a real wild card considering it's a traditional Stock Car track and only has a handful of Sprint Car shows all year.
Two events are in order at the smallest venue on the schedule, Sunset Speedway Park. July 22nd and September 9th are the only chances you'll see the WSS at the Banks Bullring. The race on the 9th is the final confirmed event of the season but there is a TBA event on September 26th so stay tuned for more information.
One track that will only have one race is Coos Bay Speedway. The Coos Bay visit on September 2nd will be an enjoyable one on Labor Day Weekend and is being billed as the Ironman Wingless Challenge. Despite being a one-night affair it will feature and increased purse and a unique format. More details will be given out in a later press release.
Be sure and visit wingless.nwextremeseries.com for the latest stories, news, points, and more regarding the Wingless Sprint Series. Also, check out the series on Facebook by visiting "Northwest Wingless Tour" and clicking "Like".
2017 Wingless Sprint Series Schedule
May 6th-Madras Speedway-Madras, OR*
May 20th-Cottage Grove Speedway-Cottage Grove, OR
May 27th-Grays Harbor Raceway-Elma, WA
June 10th-Grays Harbor Raceway-Elma, WA
June 17th-Cottage Grove Speedway-Cottage Grove, OR
June 24th-Willamette Speedway-Lebanon, OR
July 8th-Cottage Grove Speedway-Cottage Grove, OR-Wingless Nationals
July 15th-Madras Speedway-Madras, OR*
July 22nd-Sunset Speedway Park-Banks, OR
August 12th-Willamette Speedway-Lebanon, OR
August 19th-Madras Speedway-Madras, OR*
September 2nd-Coos Bay Speedway-Coos Bay, OR-Ironman Wingless Challenge
September 9th-Sunset Speedway Park-Banks, OR
September 26th-TBA-TBA
*- Denotes Lynch Pro-Formance Products Wingless Sprint Mini-Series events