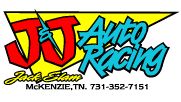 From J&J
McKENZIE, Tenn. (March 14, 2017) – J&J Auto Racing's Donny Schatz and the No. 15 Tony Stewart/Curb-Agajanian Racing (TSR) team continued to steamroll the World of Outlaws (WoO) Craftsman Sprint Car Series as they continued a torrid pace over the weekend, racking up back-to-back wins at The Dirt Track @ Las Vegas on March 9 – 10. The McKenzie, Tenn., based manufacturer also scored its first win of the season in Australia, as David Murcott found victory lane at Simpson Speedway.
For Schatz, the victories brought his win total up to eight on the young season, with five of those coming against the WoO Series. Neither checkered flag came easily, as Schatz had to battle not only rough track conditions but the fiercest challenges he's faced thus far in 2017. The sweep of both events marked Schatz's tenth and eleventh triumphs at the facility, bringing his career WoO win total to 234. The North Dakota native widened his WoO point standings lead to 74 over the field.
Murcott and the No. V88 team found its way to victory lane for the first time in 2017 by winning the SRA Eureka Sprint Car Series event at Simspon Speedway in Victoria, Aus., on March 11. Battling his way through a tough heat event, Murcott chased fellow J&J Auto Racing driver, Rusty Hickman, for most of the Feature. With rain drawing near, the final laps of the event were cut short by Mother Nature but Murcott prevailed, having bested Hickman mid-race to take the lead. Murcott sits seventh in the Eureka Garages and Sheds Series point standings.
For a complete summary of J&J Auto Racing team wins for March 9 -11, please see below.
DATE     DRIVER   TRACK/STATE                                      SERIES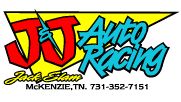 3/9/17     Donny Schatz       Dirt Track @ Las Vegas/NV                    WoO
3/10/17   Donny Schatz       Dirt Track @ Las Vegas/NV                    WoO
3/11/17   David Murcott      Simpson Speedway/VIC/AUS                SRA Eureka Sprintcar Series
On February 1, J&J Auto Racing announced a Twitter contest open to both race teams competing under the brand's banner as well as the public. For a chance to win a free J&J Auto Racing T-shirt, entrants must follow the brand on Twitter @JJ_Auto_Racing and post an appropriate racing-related image with J&J Auto Racing's Twitter account tagged and using the hashtag #WinWithJ&J within the post.
A winner from tagged photos will be selected monthly and announced via J&J Auto Racing's social media pages. All those submitting photos agree to allow J&J Auto Racing usage rights with photo credit. The contest will begin today, February 1, 2017, and run through December 31, 2017. Monthly winners will be selected the last day of each month and announced accordingly.
-J&J-
About J&J Auto Racing
For more than 40 years, J&J Auto Racing has been a leader in racecar chassis manufacturing. With intricate attention to detail and a willingness to provide chassis to the consumer's specifications, J&J has taken its place as a leader in Sprint car racing innovation and safety. Founded and headed by Jack and Bonnie Elam, J&J Auto Racing is based in McKenzie, Tenn. For more information regarding J&J Auto Racing, please visit www.jandjautoracing.com or follow the brand on Twitter @JJ_Auto_Racing and on Facebook at https://www.facebook.com/JJAutoRacing/.