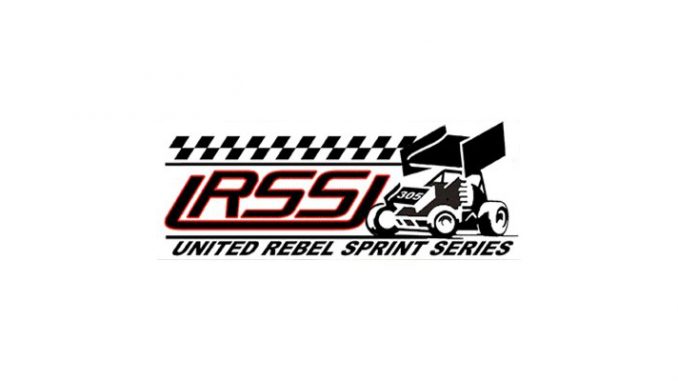 From Inside Line Promotions
LONGDALE, Okla. (March 27, 2017) – Longdale Speedway will showcase winged sprint cars this Saturday for the only time this season.
The United Rebel Sprint Series and Sprint Series of Oklahoma are set to invade the 3/8-mile oval on Educators Night at the Races, when any school employee with valid identification will receive free entry.
"We value the dedication and service teachers and educators provide so it's important for us to show our appreciation," Longdale Speedway General Manager Greg Burgess said. "This Saturday's show is also a great opportunity for sprint car fans to get a taste of the wheel-to-wheel action that Longdale Speedway produces. We are very excited to welcome the URSS and SSO in what should be a thrilling event."
Kansas resident Luke Cranston picked up the URSS victory at Longdale Speedway last season during the series' lone visit. Cranston went on to win the URSS National championship and he is expected to return to Longdale Speedway this weekend to defend his win and championship as Saturday's race is the first national event of the season for the URSS.
Many other drivers from Oklahoma and neighboring states are expected this Saturday at Longdale Speedway for the marquee event, which pays $1,000 to win and $250 to start. It is also the only URSS show in Oklahoma this season.
The four regular Longdale Speedway classes – IMCA modifieds, IMCA sport mods, IMCA stock cars and pure stocks – will compete as well.
Cole Traugott was victorious last Saturday in the IMCA modifieds main event with Mike Roach winning the IMCA sport mods, Willie Smith claiming the IMCA stock cars and Tyler Scruggs capturing the pure stocks triumph during the track's season-opening event.
Tickets for this Saturday's show are $15 for adults and $12 for military members and seniors. Children ages 12 and younger get in free. Advanced tickets can be purchased by visiting http://www.LongdaleSpeedway.net .
The pit gate opens at 4 p.m. and the main gate at 5:30 p.m. Racing is scheduled to begin at 7 p.m.