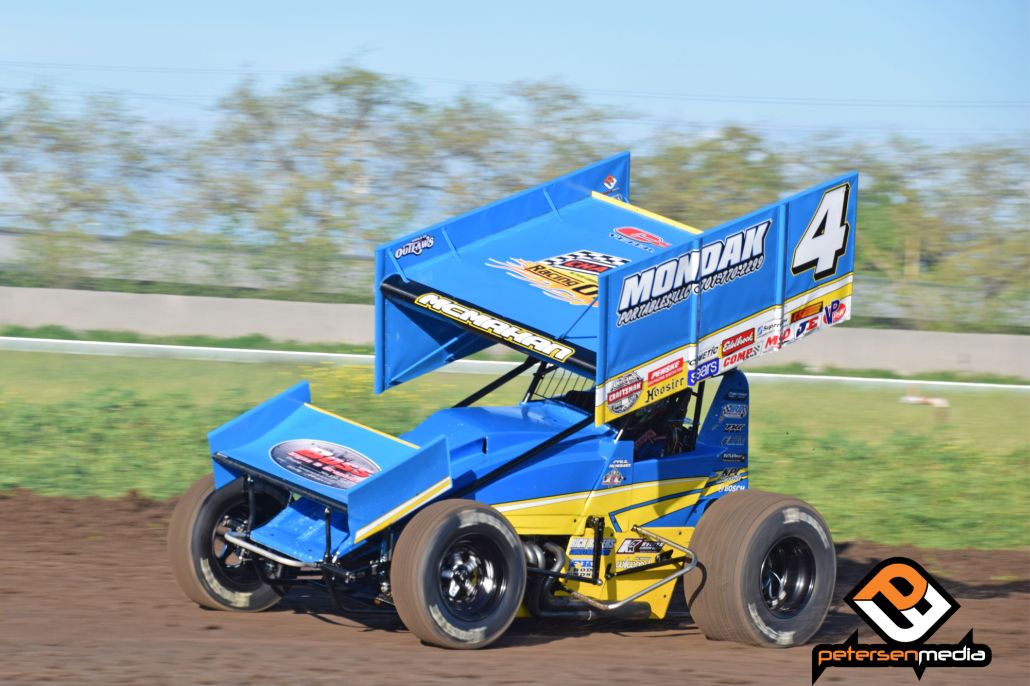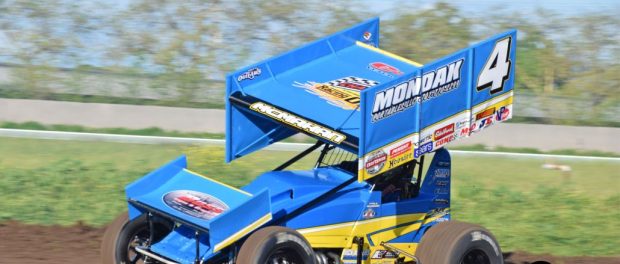 From Petersen Media
Forced to make an evasive move and spin out late in the feature event on Saturday night, Paul McMahan and Destiny Motorsports would rebound and finish 13th in Stockton, CA.
"We had a pretty good car, but late in the race we either needed to play chicken or spin out, and I opted to avoid disaster and bring out the caution," Paul McMahan said. "We are right there and on the verge of some good things, and I am really proud of this team."
McMahan would open the night up my timing the MonDak Portables/Ft. Union Supply and Trading/Champion Brand Lubricants backed No. 4 machine in eight fastest during his qualifying flight.
Picking up a third place finish during his heat race, the Elk Grove, CA native would move to the feature event where he gridded the field from the 12th starting spot. When the race came to life, McMahan would battle with Ian Madsen for position as they raced inside the Top-10.
A hooked up Stockton Dirt Track would put passing at a bit of a premium, but the Nashville, TN resident would keep applying pressure as he looked for another Top-10 on the Western Swing.
As the laps clicked down, McMahan would see another driver make a daring move on him and opting to play it safe he would veer out of harms way and spin to a stop on the 19th lap.
Restarting from the tail end of the lead lap cars, McMahan would pick up a few positions in the final 11 laps and finish in the 13th spot.
"We had a good car, but it was either stay in it for the spot and possibly have to bring a new car down this week, or play it safe and race on," McMahan added. "My guys are working hard and we are starting to go pretty good, so hopefully we can keep that up to finish this trip off."