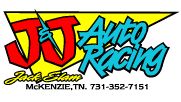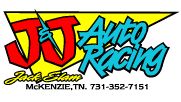 From J&J
McKENZIE, Tenn. (March 29, 2017) – Caleb Helms and Lynton Jeffrey both found victory lane for J&J Auto Racing over the weekend as the McKenzie, Tenn., based manufacturer saw its win total flourish to number 20 with the additions by the duo. Helms bested the stout 410ci Winged Sprint car field in Attica Raceway Park's (ARP) season opener on March 24 and wrapped up a weekend sweep of Ohio with a victory at Mansfield Motor Speedway on March 25 in the facility's first dirt-track event since 1998.
Australian Jeffrey put Pennsylvania's 410ci Winged Sprint car contingent on alert with a commanding win at Port Royal (Penn.) Speedway over the field. Taking the lead early, the Aussie led the feature event from lap two to earn the checkered flag and the $3,500 payday. Jeffrey won the event by over 1.025 seconds and became the track's 188th different winner to post a Sprint Car victory.
For a complete summary of J&J Auto Racing team victories for March 24 – 25, please see below.
DATE     DRIVER                 TRACK/STATE                                                   SERIES                 
3/24/17   Caleb Helms            Attica Raceway Park/OH                                    410ci Weekly Division
3/25/17   Caleb Helms            Mansfield Motor Speedway/OH                       410ci Weekly Division
3/25/17   Lynton Jeffrey          Port Royal Speedway/PA                                   410ci Weekly Division
Earlier this season, J&J Auto Racing announced a Twitter contest open to both race teams competing under the brand's banner as well as the public. For a chance to win a free J&J Auto Racing T-shirt, entrants must follow the brand on Twitter @JJ_Auto_Racing and post an appropriate racing-related image with J&J Auto Racing's Twitter account tagged and using the hashtag #WinWithJ&J within the post.
A winner from tagged photos will be selected monthly and announced via J&J Auto Racing's social media pages. All those submitting photos agree to allow J&J Auto Racing usage rights with photo credit. The contest will run through December 31, 2017. Monthly winners will be selected the last day of each month and announced accordingly.
-J&J-
About J&J Auto Racing
For more than 40 years, J&J Auto Racing has been a leader in racecar chassis manufacturing. With intricate attention to detail and a willingness to provide chassis to the consumer's specifications, J&J has taken its place as a leader in Sprint car racing innovation and safety. Founded and headed by Jack and Bonnie Elam, J&J Auto Racing is based in McKenzie, Tenn. For more information regarding J&J Auto Racing, please visit www.jandjautoracing.com or follow the brand on Twitter @JJ_Auto_Racing and on Facebook at https://www.facebook.com/JJAutoRacing/.