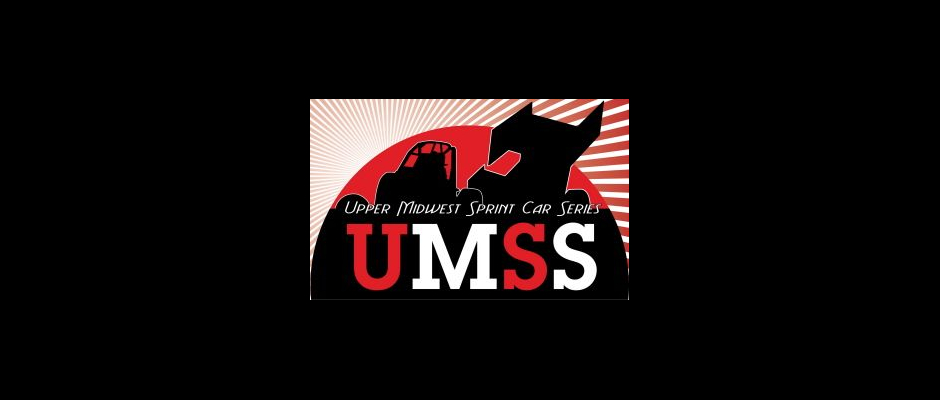 From Greg Parent
STILLWATER, Mn. (April 1, 2017) — The Upper Midwest Sprintcar Series (UMSS) has added Saturday night August 19 at the Madison Speedway in Madison, Minnesota to the 2017 winged sprint car division schedule. This gives the winged warriors a total of 20 races on the 2017 schedule. The inaugural appearance by the UMSS sprints last August saw Lee Grosz top the field in front of a large crowd. This race will also be part of the Midwest Power Equipment/GRP Motorsports Series.
UMSS President Ron Bernhagen also announced that the 2017 UMSS winged sprint car series will crown a 2017 champion. The point championship will be determined in 15 point shows during the season. Five races on the schedule are non-point nights. Those include Fairmont, the three races at the Jackson Nationals, and Knoxville. The remaining fifteen shows will use the standard UMSS feature race point procedure and no races will be thrown out. Nine of the fifteen races will also be part of the Midwest Power Equipment/GRP Motorsports Series. A separate press release with details will be released shortly.
Twelve of the twenty races on the schedule will also feature the UMSS Traditional sprints. Those races will be detailed in their 2017 season press release. The UMSS will visit five new tracks in 2017, four of those in the state of Iowa, as the series certainly expands its "borders" in hopes of attracting some additional cars. Look for further details on several of the events as the season gets underway and those events take shape. Keep tabs on the UMSS winged sprints on their website at www.umsprints.com by clicking on the red logo or by following them on their Facebook page.
2017 UMSS WINGED SPRINT SCHEDULE (4-1-17 edition):
April 22 – Cedar Lake Speedway Season Opener
May 6 – Fairmont Raceway with MSTS
May 26 – Red Cedar Speedway (3-race Memorial Weekend Series)
May 27 – Rice Lake Speedway (3-race Memorial Weekend Series)
May 28 – Eagle Valley Speedway (3-race Memorial Weekend Series)
June 1 – Jackson Nationals with MSTS and WoO Sprints
June 2 – Jackson Nationals with MSTS and WoO Sprints
June 3 – Jackson Nationals with MSTS and WoO Sprints
June 17 – Hibbing Raceway
June 18 – Proctor Speedway
June 30 – Hancock County Speedway (Britt, IA)
July 1 – Knoxville Raceway (Knoxville, IA)
July 8 – Cedar Lake Speedway w/WoO Sprints
July 22 – Ogilvie Raceway (6th Annual Davey Tabor Memorial)
August 18 – Granite City Speedway (Sauk Rapids, MN)
August 19 – Madison Speedway (Madison, MN)
August 26 – Upper Iowa Speedway (Decorah, IA)
September 9 – Cedar Lake Speedway (17th Annual Richert Memorial) w/IRA Sprints
September 15 – Clay County Fair Speedway w/IRA Sprints
September 16 – Deer Creek Speedway w/IRA Sprints