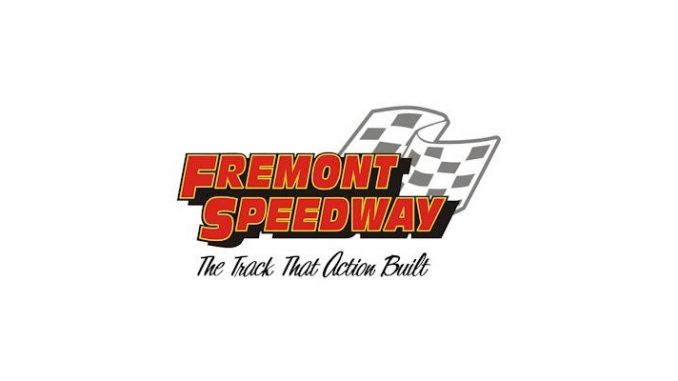 From Brian Liskai
FREMONT, Ohio (May 25, 2017) – Fremont Speedway has upped the ante in the 2nd installment of the North verses South battle for Ohio slated for Saturday, May 27. The teams of the "north" made up by the All Pro Aluminum Cylinder Heads FAST Championship 410 Sprint Series presented by Ohio Logistics and those representing the "south" in the Ohio Sprint Car Series will battle for a huge purse paying the winner of the 40-lap feature $5,000 on Jon Wright's Custom Chrome Plating Night.
Even more impressive, the total A-main purse will offer increases in nearly every position – the driver finishing 15th in the feature will take home $1,000 and it pays $500 just to take the green flag in the main event. The field will be comprised of 20 starters with an additional four provisionals including the highest driver in FAST points and the highest driver in OSCS points who did not qualify through the heat or B-main in addition to the fastest qualifier who did not transfer through the heat or B and a promoter's choice.
"It's our way of not only showing appreciation for the race teams that support us each week but to the OSCS teams that have a little bit of a drive to get here and to encourage some of the outsiders to come compete," said Rich Farmer, Fremont Speedway Promoter and FAST President.
Also, those cars who do not make the 40-lap A-main will take home $100.
The total A-main purse for Saturday at Fremont Speedway is: 1. $5,000; 2. $2,250; 3. $1,600; 4. $1,400; 5. $1,250; 6. $1,200; 7. $1,150; 8. $1,100; 9. $1,050; 10. $1,020; 11. $1,015; 12. $1,010; 13. $1,005; 14. $1,000; 15. $1,000; 16. $700; 17. $525; 18. $520; 19. $515; 20-24. $500.
Also, the drivers in the Fremont Federal Credit Union 305 Sprint division will battle for $1,000 to win the A-main. The Burmeister Trophy Dirt Trucks and McCullough Industries 602 Late Models will also be in action.
Coming into Saturday's event at Fremont Speedway, home town driver DJ Foos has increased his lead in the FAST point standings to 20 over Tiffin, Ohio's Duane Zablocki and by 24 points over Sandusky, Ohio's Chris Andrews. Napoleon, Ohio's Tyler Gunn and Genoa, Ohio's Brian Lay round out the top five in FAST points. Sixth through 13th in points are Shawn Valenti of Fostoria, Ohio, who scored his first 410 sprint win last Sunday against Sprint On Dirt competition at Baer Field Motorsports Park; FAST rookie of the year candidate Britton, Michigan's Dan McCarron, veteran Fremont, Ohio driver Jody Keegan; four time and defending FAST champion Byron Reed of Monclova, Ohio; Hermitage, Pennsylvania's Adam Kekich; Dalton, Ohio's Lee Jacobs; Fremont, Ohio's Stuart Brubaker; and Wooster, Ohio's Trey Jacobs.
Six time Fremont track champion Reed, who scored a win on Fremont's opening night, leads the track's points over Rob Chaney, Zablocki, Gunn, Phil Gressman, Andrews, Thomas Meseraull, Brubaker, Jared Horstman and Lay.
Gates will open Saturday at 4 p.m. with racing under way at 7 p.m. Tickets are $20 for adults; $18 for senior citizens; $10 for teens (ages 11-16) and as always, children under 10 years of age get in free. Pit passes are $30.
For more information about Fremont Speedway go to www.fremontohspeedway.com or on Facebook at www.facebook.com/FremontSpeedway or on Twitter https://twitter.com/FremontSpeedway
Those seeking additional information regarding the 2017 All Pro Aluminum Cylinder Heads FAST Championship 410 Sprint Series presented by Ohio Logistics or the 2017 JLH General Contractor FAST Championship 305 Sprint Series presented by Engine Pro can log on at www.fastondirt.com. Be sure to stay updated on everything FAST related and 'like' FAST on Facebook at facebook.com/fastondirt and follow FAST on Twitter @FASTseries.
FAST On Dirt, Inc. would like to thank the following contributors to the 2017 FAST Series point fund: All Pro Aluminum Cylinder Heads, Ohio Logistics, JLH General Contractors, Engine Pro, Kistler Racing Products, Engler Machine & Tool, CP-Carillo Pistons, Design Graphics Group Inc., SCS Gearbox, Reebar Die Casting, Hoseheads.com, Level Performance, Young's RV Centers, Gressman Powersports, Hoserville Ohio, Jon Wright's Custom Chrome Plating, Fremont Fence, Baumann Auto Group, Fricker's, Goofy Golf, NAPA Auto Parts, Hoosier Tire, UNOH, Welty Financial Services, EZ Shop, US Army, Weld Racing Wheels and the Pub 400 of Fremont