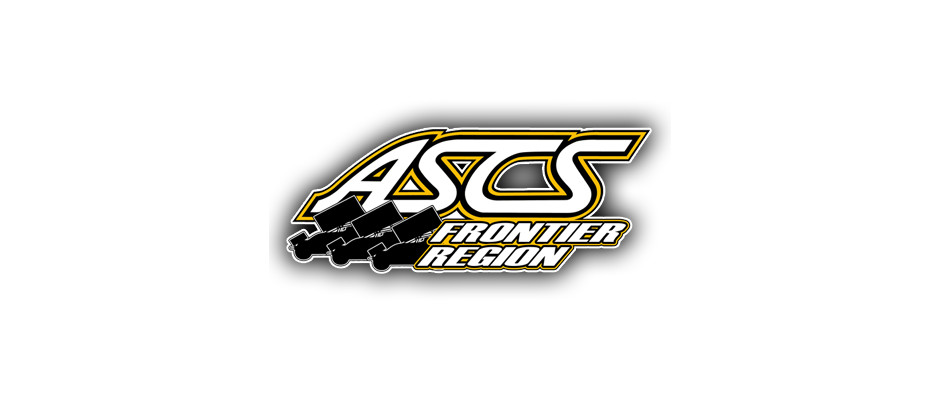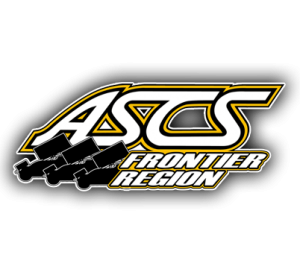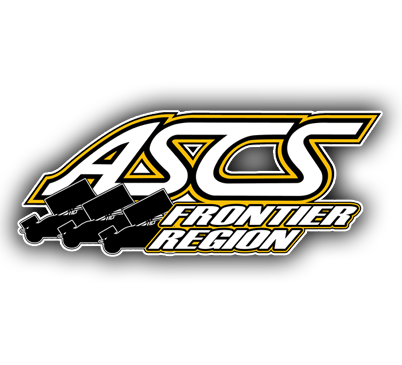 by Andrew Kunas
COEUR d'ALENE, Idaho – The Brodix Frontier Region of the American Sprint Car Series is just days away from starting its 2017 campaign this Friday and Saturday with events in South Dakota and Wyoming.
The ASCS Frontier Region, entering its fifth season of competition, will begin the season with a Friday night event at Black Hills Speedway in Rapid City, S. Dakota before racing Saturday at Gillette Thunder Speedway in Gillette, Wyoming.
With reigning Frontier Region champion Skylar Gee of Leduc, Alberta chasing Rookie of the Year honors with the Lucas Oil ASCS National tour this season, the field is wide open for the Frontier Region title in 2017. D.J. Brink, who finished second in the Frontier Region points last year, will be chasing the Frontier Region title in 2017 and looks to start the year with a win at his hometown track in Rapid City. Billings, Montana driver David Hoiness, who has won four ASCS Frontier Region events over the past two seasons, will be in action as well. Drivers from around Montana, South Dakota, Wyoming and elsewhere are expected to compete this weekend.
Previous ASCS Frontier Region events at Black Hills Speedway have also been events for the Lucas Oil ASCS National Tour present by MAVTV Motorsports Network. Friday's event will be the first standalone Frontier Region event at the track. Johnny Herrera won both ASCS National main events at Black Hills in 2016 and the lone feature in 2015, and Brad Loyet was a 2014 winner in what also a non-points Frontier Region event.
In addition to Friday's ASCS Frontier Region show, Black Hills Speedway's 1/2-mile clay oval will welcome back the ASCS National Tour for two nights on Friday and Saturday, July 14 and 15. A recently announced Frontier Region event is scheduled for Friday, July 28, again pairing with a Saturday show at Gillette.
Gillette Thunder Speedway's 3/8-mile clay oval hosted two Frontier Region events in 2016, with Trever Kirkland picking up a win in early June and New Powers scoring a victory in August. Gillette's other scheduled 2017 ASCS Frontier Region show is the July 29 event following Black Hills.
Racing Friday night at Black Hills Speedway is expected to start at 7:30 local time. Non-wing sprint cars and modifieds are also on the card. Saturday's event at Gillette Thunder Speedway is scheduled for 7:00 with late models, modifieds and stocks also scheduled to compete.
The 2017 slate for the Brodix Frontier Region of the American Sprint Car Series currently consists of 15 scheduled events at five dirt tracks across Idaho, Montana, South Dakota and Wyoming. Four of those events will be with the Lucas Oil ASCS National Tour presented by MAVTV Motorsports Network in July. Rod End Supply has stepped up to be the presenting sponsor of victory lane celebrations on the Frontier Region circuit in 2017.
More information on the ASCS Frontier Region, National Tour and other ASCS regional tours, including schedules and results, can be found onine at ascsracing.com. You can also find the series on Facebook.
– – –
Brodix ASCS Frontier Region
Upcoming events
June 2 – Black Hills Spedway – Rapid City, SD
June 3 – Gillette Thunder Speedway – Gillette, WY
June 9 – Gallatin Speedway – Belgrade, MT
– – –
Brodix ASCS Frontier Region
frontier.ascsracing.com
ASCS Frontier Region on Facebook
facebook.com/ascsfrontier
Lucas Oil ASCS National Tour presented by MAVTV Motorsports Network
ascsracing.com
Brodix, presenting sponsor of the ASCS Frontier Region
brodix.com
Rod End Supply, presenter of ASCS Frontier Region Victory Lane
rodendsupply.com