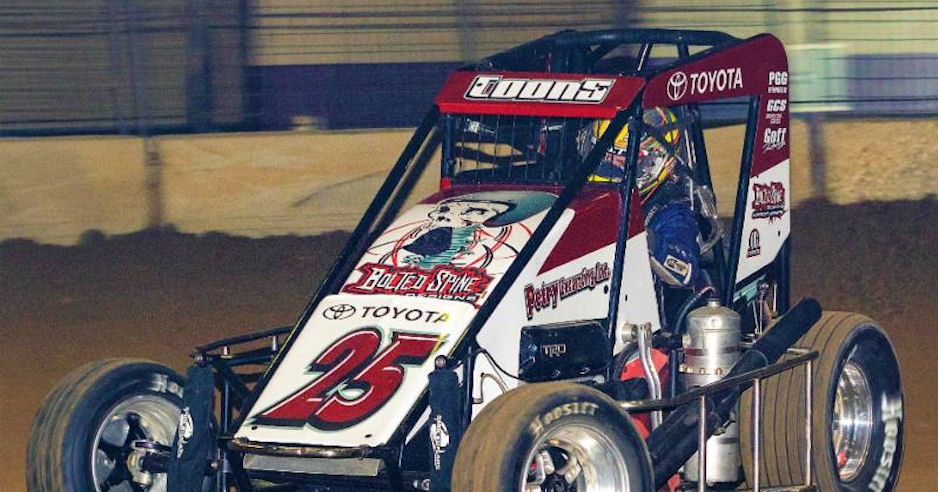 By Richie Murray
A glance at the calendar indicates that the month of June has arrived. The temps have begun to rise and the intensity has multiplied as the thick of the USAC racing schedule is upon us.
As the first of 16 scheduled USAC National events this month were completed last weekend, it's crystal clear the urgency has increased. For this upcoming stretch of races can set the tone on a quest for a season championship. It can also break you when you're least suspecting it.
Indiana Midget Week is one of those tests. It's a test of endurance and a trial by fire. It's what racers hunger for – the opportunity to overcome the most daunting of tasks by proving to others, and themselves, that they can achieve anything no matter how challenging the scenario.
USAC's biggest week of midget racing arrives in the Hoosier state beginning this Tuesday night, June 6th with the first of six consecutive nights of the 13th annual edition of Indiana Midget Week.
Elk Grove, California's Kyle Larson sure hasn't forgotten his short track roots. The current Monster Energy NASCAR Cup Series' standings second-place driver and two-time Cup winner won last year's Indiana Midget Week opener at Montpelier. He plans to compete in the first two rounds of this year's Indiana Midget Week – Tuesday at Montpelier and Wednesday at Gas City.
Rico Abreu of St. Helena, California, always brings the excitement when he gets behind the wheel of any type of racecar, but when he's at the control of a USAC Midget, he becomes Superman. The two-time Midget Week champ in 2014 and 2015 won the finale a year ago at Kokomo and is back to compete in all six races of this year's series.
Kunz/Curb-Agajanian Motorsports took all five rounds of Midget Week in 2016 with Spencer Bayston at Gas City, Tanner Thorson at Putnamville and Christopher Bell at Bloomington rounding out the remainder of KKM's sweep. All but Bell will return for this year's IMW.
But the team has been shut out of victory lane thus far in 2017 by Ione, California's Justin Grant (5th in points), who seeks his first career Midget Week win, and point leader Brady Bacon of Broken Arrow, Oklahoma, who won his first career USAC feature as a 16-year-old in 2006 during Indiana Midget Week at Kokomo. Tucson, Arizona's Jerry Coons, Jr. was a Midget Week champ in 2007, but the USAC Triple Crown champ, who stands fourth in series points, aims to earn his first win of any kind with the series since 2010!
Following Tuesday's Montpelier round, Indiana Midget Week picks up Wednesday, June 7 at Gas City (one of two remaining original Midget Week tracks from the series inception in 2005). Thursday, June 8 takes you to Putnamville's Lincoln Park Speedway while Friday, June 9 brings the red clay of Bloomington Speedway. The penultimate round heads to the second of the originals, Lawrenceburg Speedway, on Saturday night, June 10. Sunday's finale on June 11 hits one of USAC's most regularly-visited tracks in Kokomo Speedway.
As if a week straight of USAC midget racing isn't enough of a mouthwatering enticement, all six nights will feature sprint car racing as an addition to each night's festivities.