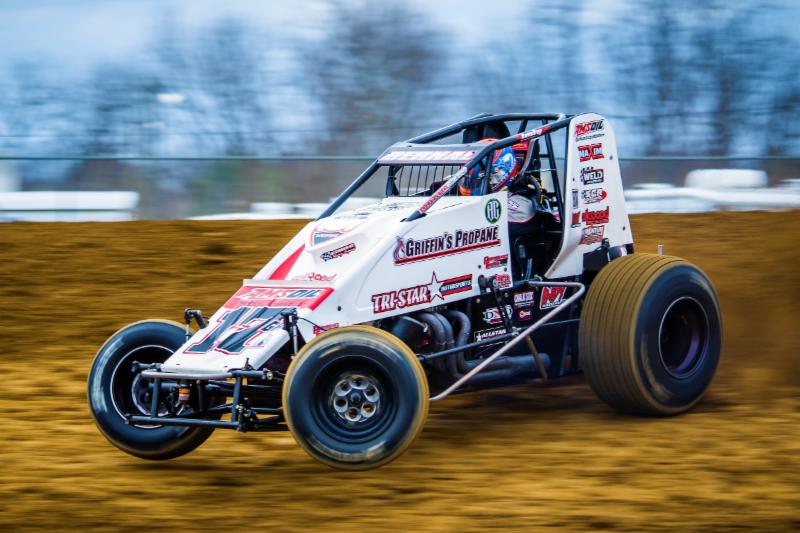 By Richie Murray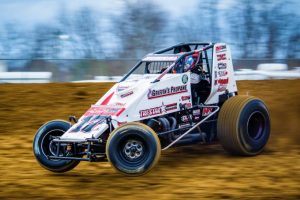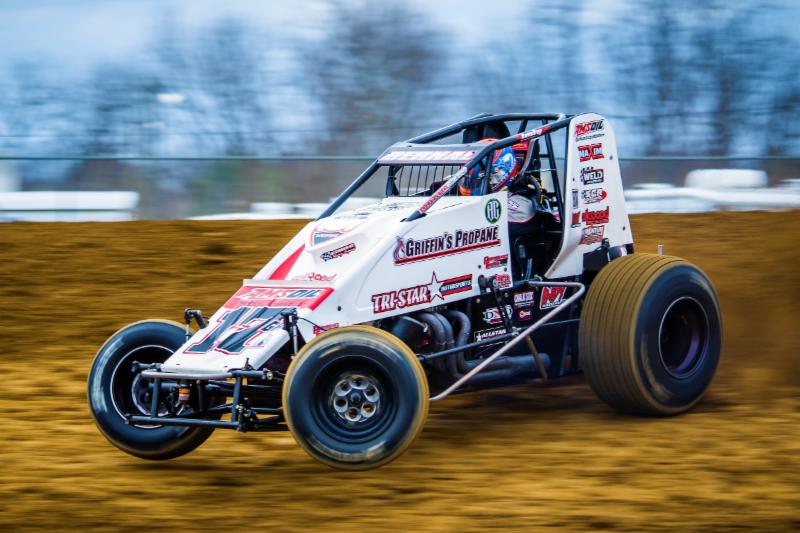 The 2013 and 2014 USAC Western Classic Sprint Car champion, Bernal, takes over the duties from leading series Rookie of the Year candidate Stevie Sussex who has made six starts for the team this season. Sussex remains the focus of the long-term plan for Dutcher, but for "Sprint Week," the seat goes to Bernal, the Hollister, California native who has already scored six USAC West Coast Sprint Car wins in 2017.
"I'm very excited to get back to Indy and race with the best non-wing talent around," Bernal said. "Dutch and I have tried to put something together for a couple years now. Schedule conflicts were always an issue, but this time it worked out for us to be in a great event like Sprint Week."
It's actually not the first pairing of Bernal and Dutcher this season. In March's non-sanctioned "No Way Out 40" at Brownstown (Ind.) Speedway, Bernal was running in the top-five in Dutcher's car when the rains came and washed away the remainder of the event. Though the night was brief, it left an indelible impression on the driver who makes his living by day as a fireman.
"We only ran six laps of the No Way Out 40, unfortunately. At the time, we were in fourth or fifth," Bernal recalls. "Dutch is really easy to work with and we were fast right out of the box, so I'm excited to work with him at tracks he's done very well at."
Bernal's highly-accomplished résumé boasts the most USAC West Coast Sprint Car wins of any driver with 30 points-paying wins and five "special event" victories. Additionally, he has eight wins in the AMSOIL USAC/CRA Sprint Car division, including a California Sprint Week title in 2015.
Bernal made an impressive entrance to USAC National Sprint Car racing in 2011, earning Fast Qualifying time in his first shot at California's Perris Auto Speedway. Three races later, in the finale at Hanford, California, he made the most of his opportunity by securing a third-place finish, which remains the best result of his 25-career series starts. Bernal made all five of his Indiana Sprint Week starts in 2013 where he snagged a fifth at Bloomington Speedway for his top performance.
That, along with his sustained excellence on the west coast racing scene, caught the attention of Dutcher who eyed the 23-year-old as a potent candidate to drive his machines one day.
"Last year, we talked about wanting to race together sometime," Dutcher recalls. "We always knew Ryan was a good guy and a talented racecar driver and could win on the national level if he got a shot."
It's been an up-and-down season for a Dutcher team that's coming off a trying Eastern Storm. But success has been in the cards in past years during Indiana Sprint Week for the 2012 USAC Mechanical Achievement Award winner. Runner-up finishes in the standings for Dutcher came as a crew chief in 2012 with Bryan Clauson and with his own team in 2015 with Kevin Thomas, Jr. It's a level of success that Dutcher hopes to see come to fruition once again. It all begins with a Sprint Week "tune-up" in this Friday night's "Bill Gardner Sprintacular" featuring the USAC AMSOIL Sprint Car National Championship at Lincoln Park Speedway in Putnamville, Ind.
"Hopefully we can kick off with some success," Dutcher said. "We'll run a couple this weekend to get tuned up for Sprint Week. We're back on our home tracks for the next couple of weeks and we always seem to have a successful Sprint Week. We finished second one year and have done pretty well in others and won a few races. Hopefully, we'll get back up on the platform in victory lane."
For Bernal's USAC debut for Dutcher this Friday night, June 30 at Putnamville, pit gates open at 3pm and the grandstands at 4:30. The drivers meeting will be held in the pit area at 5:30pm with cars set to take to the track at 6pm.
Indiana Sprint Week begins a week from Friday with the opener at Gas City I-69 Speedway on July 7. Events follow the next two nights at Kokomo Speedway and Lawrenceburg Speedway on Saturday and Sunday, July 8-9. After a two-day layoff, racing returns Wednesday, July 12 at the Terre Haute Action Track before closing out Thursday, July 13 at Lincoln Park Speedway in Putnamville, Friday, July 14 at Bloomington Speedway and Haubstadt's Tri-State Speedway on Saturday, July 15.