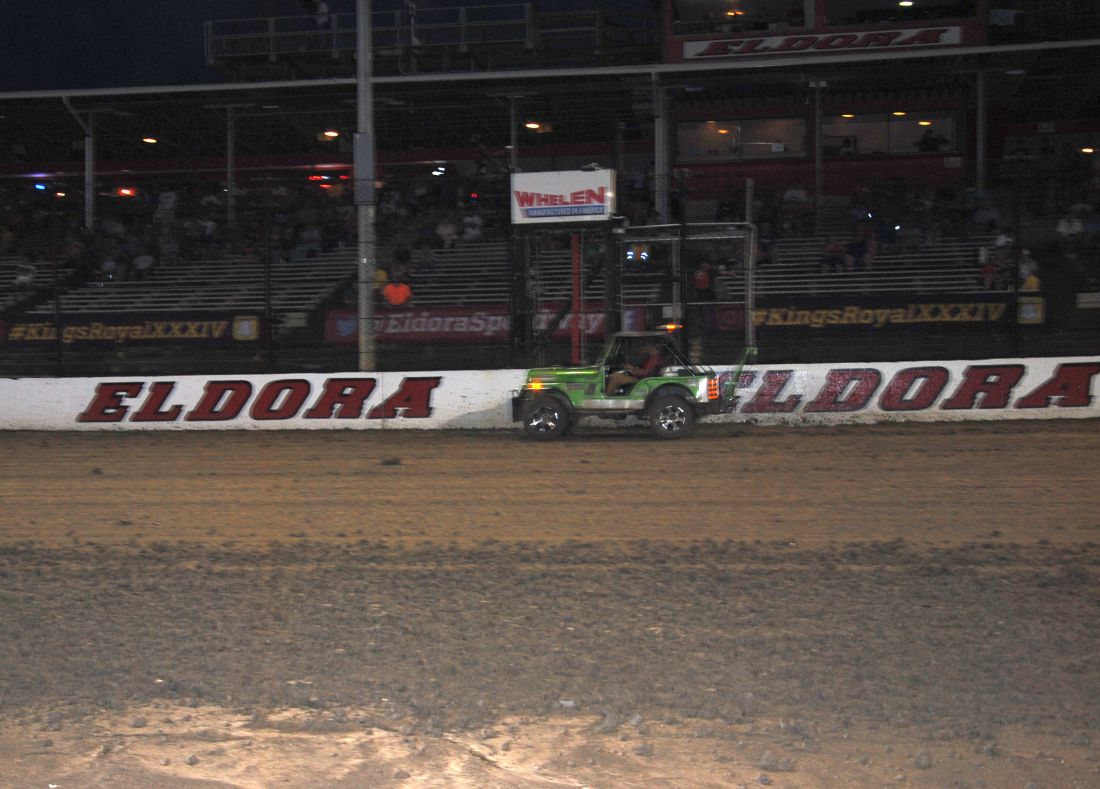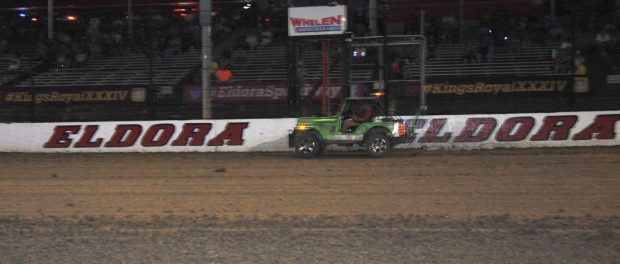 By T.J. Buffenbarger
The 2017 edition of the Kings Royal has started out soggy with a rain delay during the opening night of competition. While most tracks throw in the towel early Eldora fans know to get comfortable if there is any chance of completing a major event.
I've lost count of all the rain delays I have been through at the Big E. From standard World of Outlaw shows in June to the biggest races on the calendar racing at Eldora in the wee hours of the morning is expected.
I experienced this early on in life when there was a rain delay during the Eldora Nationals in the early 80's. My father had brought my mother and I to the races that night. He actually took us back to the hotel in Sidney, Ohio (about a 40-minute drive each way) and made it back in time to see sprint cars slinging mud as high as the lights.
I was not present during the 1999 Historical Big One where Kevin Gobrecht climbed the victory stage at the wee hours of the morning. During the rain delay at this year's Kings Royal former sprint car driver Mike Linder shared a story with me where he ran second in the 360 sprint car undercard and took part in the victory ceremony as the sun was coming up.
Eldora's determination to get a program in was on display to the world in —- during the Knight Before the Kings Royal where The Nashville Network stayed live during an all-night Eldora rain delay in 1997.
More recently the infamous "24-hour crown" in 2006 was one of the craziest of all time with hot laps starting early Saturday morning for the four divisions and lasted until after 7:00 a.m on Sunday morning with multiple rain delays and virtually anything that could go wrong, went wrong. At the time going directly to the track to Bob Evans did not seem humorous, but looking back now it's something I still chuckle about today.
The Kings Royal in 2015 was another all-night affair after a long rain delay. After Shane Stewart won his first Kings Royal I saw the sun rise over Lake St. Mary's and hit the continental breakfast at the hotel before grabbing some sleep after getting a late check out.
This is a small sample of some of the memorable all-night events I have spent at Eldora after weather intervened. There are more I'm thinking of as writing this and Eldora veterans with more years of being around the track than I have been. The lesson though is when we have a rain delay like this have a snack and get comfortable, it's going to be a long night.