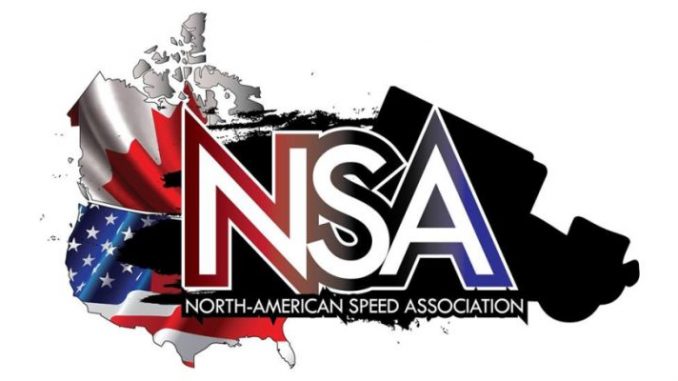 From Inside Line Promotions
BILLINGS, Mont. (July 19, 2017) – The Northwest Challenge Series makes its lone international visit of the season this weekend in Canada.
Castrol Raceway in Edmonton, Alberta, will host the 62nd annual Jim Albert Memorial Gold Cup – Canada's oldest oval racing event – this Friday and Saturday when a variety of top-notch drivers from Western Canada, the Northwest and Montana will invade the 3/8-mile oval for Friday's $2,000-to-win show and Saturday's $4,000-to-win finale.
Washington resident J.J. Hickle is the hottest driver on the circuit after he swept last weekend's Northwest Challenge Series – created under the banners of the NSA Series, which is based in Montana and has roots in Western Canada, and the Washington-state based Summer Thunder Sprint Series – doubleheader in Montana.
Texas native Travis Rilat won the only other Northwest Challenge Series event and he has two NSA Series victories this season. Canadian Casey Adams, who leads the NSA Series championship standings by only 20 points over defending series champion and fellow Canadian Kelly Miller, also has an NSA Series win this season.
Washington's Jason Solwold leads the Summer Thunder Sprint Series championship standings thanks to two feature victories. Oregon's Roger Crockett and Texas's Sam Hafertepe Jr. also have two triumphs as Washington resident Austen Wheatley, Oklahoma native Matt Covington and Texas's Aaron Reutzel also have a win this year.
Miller won the opening round of the Jim Albert Memorial Gold Cup last season before Washington's Trey Starks captured the finale.
The main gates are scheduled to open at 4 p.m. with hot laps at 6 p.m. and racing to follow both nights this weekend.
Adult tickets are $10 for Friday and $20 for Saturday. Children ages 6-years-old to 12-years-old are half price of the adults and children ages 5-years-old and younger get in free each night.
The Northwest Challenge Series would like to recognize the following event partners: event sponsors Dewar Western Inc., and Joan Albert and family; quick time sponsor AMS Engines LTD; heat race sponsors North American Diesel Performance, Xtreme Oilfield Technologies, B&R Recovery Inc., and North American Powertrain Components; B Main sponsors Cimmaron Ventures and King Racing Products; A Main sponsors Carlan Services and Ron Hodgson Chevrolet Buick GMC; Winner's Circle sponsors DC Signs and ProWest Motorsports; and associate sponsors Allwest Auto Parts, Custom Automotive Specialties, Alberta Spring & Trailer, Diversified Machine Inc., Blackjacks Roadhouse and Airways Country Inn.