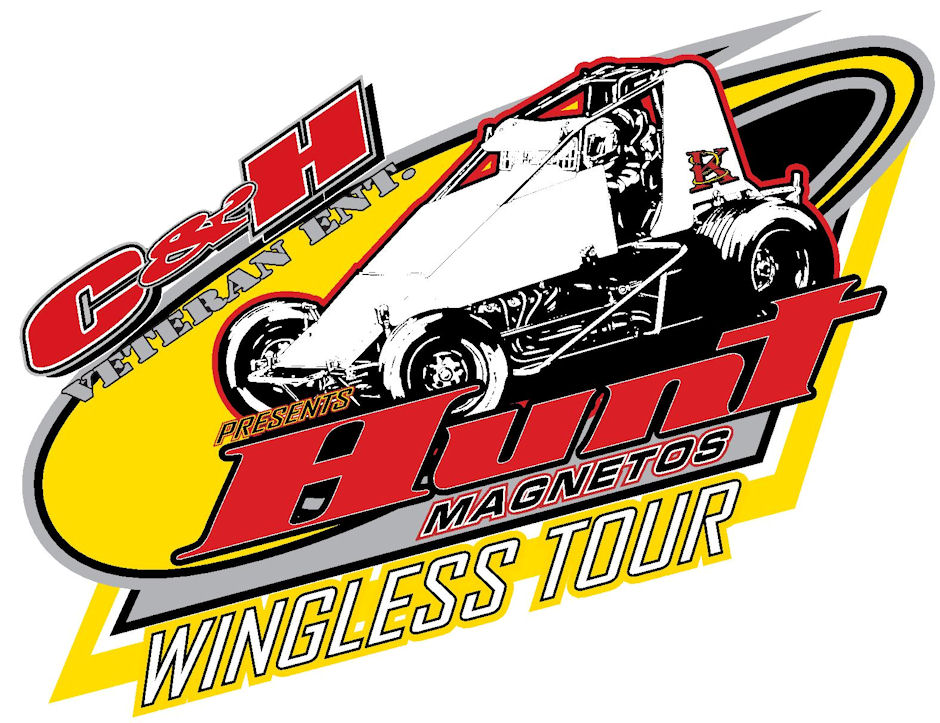 From Gary Thomas
PETALUMA, Ca. (August 7, 2017) — For the final time in 2017 the C&H Veteran Ent. presents Hunt Magnetos Wingless Tour will invade the cool confines of Petaluma Speedway this Saturday August 12 for the prestigious Soares Classic.
This Saturday's outing will mark round eight in the battle for the championship and doubles as Pit Stop USA Wingless Shootout race number three. It honors the late Johnny Soares and features a 50-lap main event that will award $1,500-to-win and $200-to-start.
"This will be the sixth annual Soares Classic and we're proud of how the event has grown," commented Petaluma Speedway promoter and Hunt Wingless Tour coordinator Rick Faeth. "Fifty-laps for the C&H Veteran Ent. presents Hunt Wingless Tour will showcase the talents of this great class and its competitors. The event will pay $1,500 to win and we've increased the starting money to $200 so we hope to see a healthy car count on Saturday."
Last time out at the Stockton Dirt Track on July 2 it was Tracy's Austin Liggett who captured his third victory of the season to extend his point lead over Santa Rosa's Klint Simpson. With five events remaining in 2017 Liggett is looking to give car owner Brian Sperry the $1500 championship. Simpson is the reigning wingless champion at Petaluma Speedway though and will be gunning for his third win of the season on Saturday.
The most recent C&H Hunt Wingless Tour event at Petaluma Speedway was picked off by Casey McClain, who hopes to make it back-to-back on the sticky gumbo come Saturday. More drivers expected will include Troy Degaton, Terry Schank Jr., Cody Spencer, Angelique Bell, Brent Steck, Thomas Leiby, Dan Hayes, Chris Kerr, Shayna Sylvia, Ryan Siverling, Sparky Howard, Tim Sherman Jr., Ryan Souza, Nick Larson, Adam Christian, William Fatu.
The front gate this Saturday August 12 at Petaluma Speedway will open at 4pm, with hot laps at 5pm and racing scheduled to get underway at 6pm. Adult tickets cost $16, while seniors and kids 6 to 11 will be $12, children five and under are free. The pit gate for competitors opens at noon. A full program of West Coast Race Parts qualifying, heat races, the Santamauro Racing Products dash and Pit Stop USA A-main will all be on tap Saturday.
The Petaluma Speedway is located in the southern part of the wine country at the Sonoma-Marin Fairgrounds just off Highway 101 in Petaluma, California. Fans are recommended to bring a jacket and warm clothes if you have never been to the Petaluma Speedway, as temperatures usually do chill off once the sun goes down. More info on the track can be found at http://www.petaluma-speedway.com