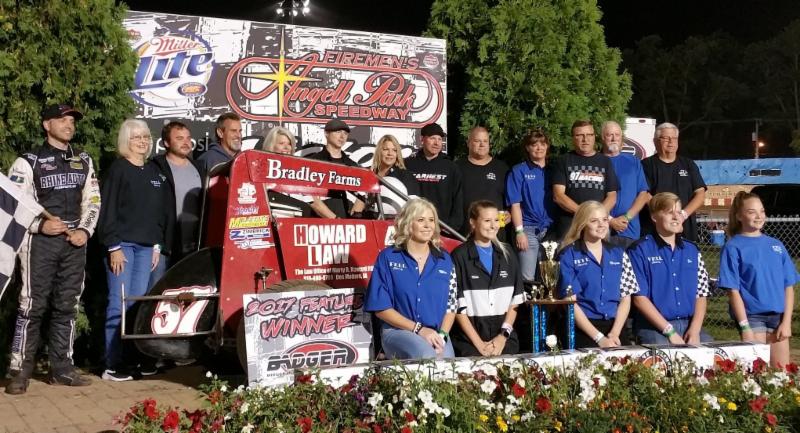 By Bryan Gapinski
Sun Prairie, Wis., August 13—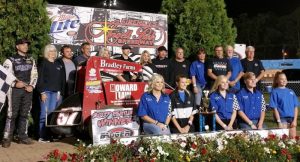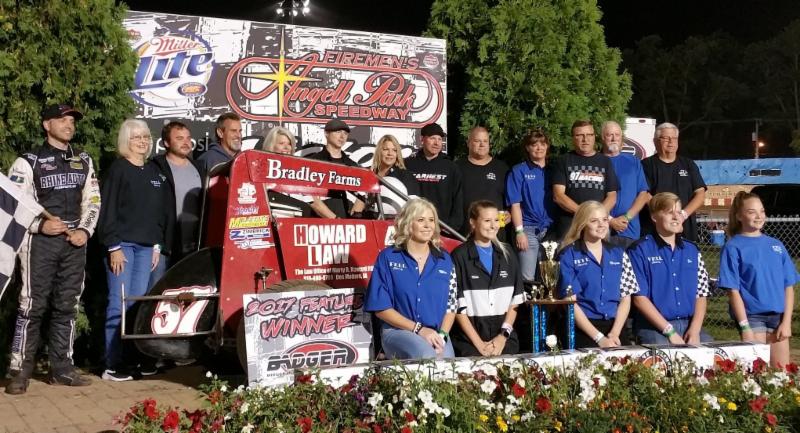 Zach Boden took the lead at the start of the event. Balog passed two cars on Lap 3 to move into second place entering Turn One,and then passed Boden for the lead on the back straightaway. One lap later the caution appeared for a stalled car.
Balog continued to set the lead pace after the restart. Scott Hatton who restarted in fourth position moved into third place one lap later. Hatton then claimed the runner-up position on Lap 8. Balog held a two second lead over Hatton at the conclusion of the tenth lap. At the same time Balog and Hatton then reached the back of the field racing in heavy lapped traffic the next ten laps. Balog's advantage remained around eight-car lengths.
On Lap 22 Tyler Baran suffered a blown engine on the backstretch, setting up a three-lap shootout for the race victory. Balog took advantage of a lapped car between himself and Hatton on the restart. Balog maintained his pace and finished three car lengths ahead of Hatton driving the RAB Racing owned Spike/Esslinger Ford-Duratech No. 57. Series points leader Robbie Ray, Chase McDermand making his first appearance at the track, and Boden completed the top five. Twenty-one cars of the starting field of twenty-four finished the event.
"Mike meant a lot to my car owners Bill Ecker and Amy Reisdorf several members of this team were on his team. It's great to win an important race for them" commented Balog, who scored his fifth career midget feature at the track.
The next Badger event will be Saturday Night August 19 at the Sycamore (Ill.) Speedway, before returning to Angell Park Speedway the following evening August 20 for the Miller Lite Cornfest. The event will feature the IRA Bumper to Bumper Outlaw Sprint Car Series, Badger Midgets and Wisconsin Dirt Racing Legends Series.
SUMMARY
25-lap Feature: 1.Billy Balog; 2. Scott Hatton; 3. Robbie Ray; 4. Chase McDermand; 5. Zach Boden; 6. Brad Greenup;7. Kevin Olson; 8. Aaron Schuck; 9. BuddyLuebke; 10. Mike Stroik; 11. Scott Koener; 12. Kyle Koch; 13. Jim Fuerst; 14. Kurt Mayhew; 15. Martin Saso; 16. Randy Reed; 17. Casey Johnson; 18. Denny Smith; 19. Brian Peterson; 20. John Beale; 21. Jake Goeglein; 22.Tyler Baron; 23. Laura Smith; 24. Bryce Dunn.
8-lap Heat Race Winners: Ray, Hatton, Luebke.
Cars Present: 25 Feature Lap Leaders: Boden 1-3, Balog 4-25.