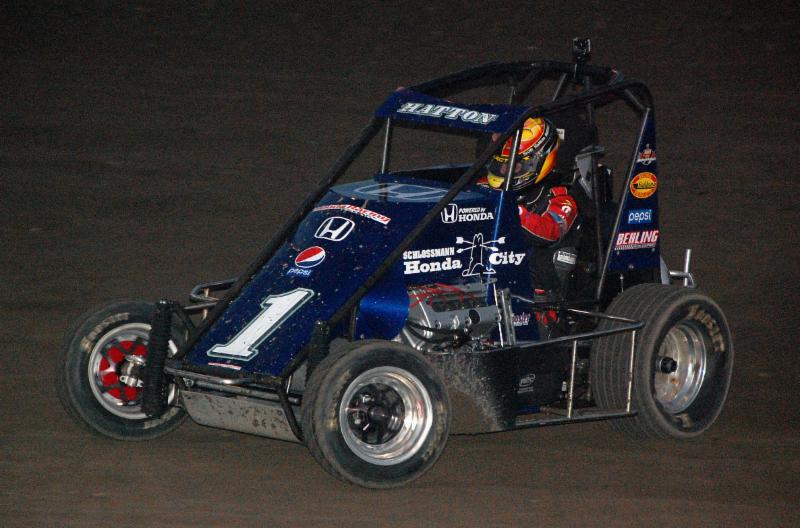 By Bryan Gapinski
Sycamore, IL, Aug. 19—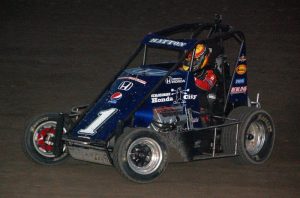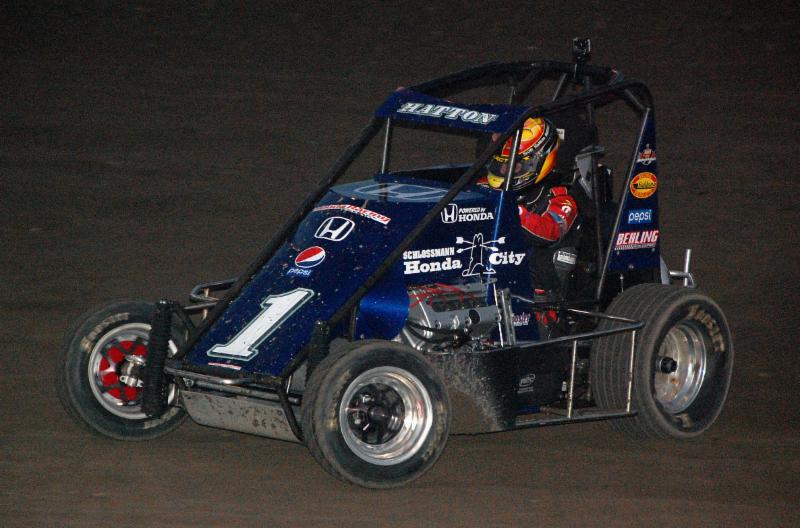 The1/3-mile clay oval in Northern Illinois becomes the ninth different track, where Hatton has won a Badger sanctioned feature.
Aaron Schuck jumped into the lead at the start of the event. Hatton passed two cars on the opening lap, and an additional car on Lap 2 to move into third position. Brad Greenup passed Schuck for the lead on the fourth lap. One lap later the caution appeared for two separate accidents in Turns one and four, including one involving Schuck.
Hatton edged past Greenup for the lead at the start/finish line to complete Lap 6. Hatton increased his lead to nearly two seconds at the midway point. The events final caution appeared with five laps remaining bunching up the field.
On the restart Hatton again was flawless and pulled away from the field finishing 1.93 second of Greenup at the finish driving his Stealth/Honda No. 1. For Greenup it was his second straight runner-up finish at the track in a Badger sanctioned event.
Points leader Robbie Ray, Schuck who recovered from the Lap 5 accident, and Andrew Henning completed the top five. Ray holds a 131-point lead over Hatton heading into Sunday Night's Aug. 20 event "The Miller Lite Cornfest Racing Classic" at Angell Park Speedway.
SUMMARY
20-lap Feature: 1. Scott Hatton; 2. Brad Greenup; 3. Robbie Ray; 4. Aaron Schuck; 5. Andrew Henning; 6. John Smith; 7. Mike Stroik; 8. Zach Boden; 9. Ryan Irwin; 10. Randy Reed; 11. Jason Allen; 12. Bryce Dunn; 13. Denny Smith; 14. David Alexander; 15. Marty Saso; 16. Eric Reibenstein; 17. Buddy Luebke; 18. Kurt Mayhew.
10-lap Heat Race Winners: Ray, Hatton.
Cars Present: 19 Feature Lap Leaders: Schuck1-4, Greenup 5, Hatton 6-20.