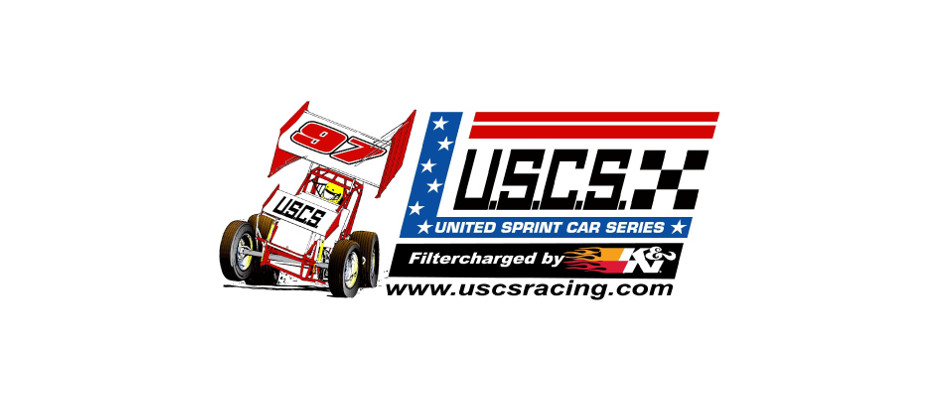 By Pete Walton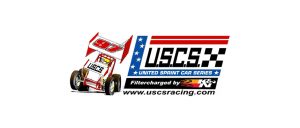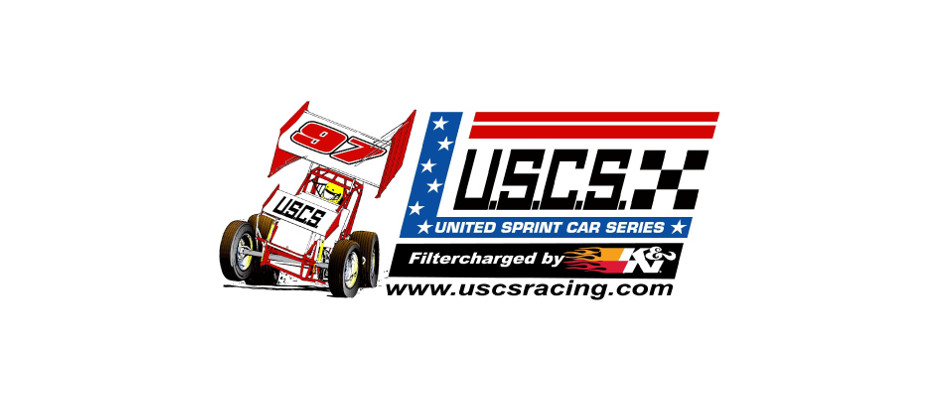 SENOIA, GA – August 19, 2017 – Derek Hagar of Marion, AR took his second win in as many nights in the
United Sprint Car Series Outlaw Thunder Tour Presented By K&N Filters 30-lap A-Main Saturday
night at Senoia Raceway driving the DHR Chassis Parts Special. Hagar also won the USCS race on
Friday night at Boyd's Speedway in Ringgold, GA. Also for the second straight night, 11-time USCS National Champion Terry Gray of Bartlett, TN finished second to Hagar. Gray, who was the K&N Filters Pole Award Winner, is second in points, and had a good point weekend. Gray is trying to keep pace with USCS point leader Jordon Mallett of Greenbrier, AR.
The defending and two-time USCS National Champion Morgan Turpen of Cordova, TN
finished third and Andy McElhannon of Hernando, MS took the fourth spot. Eric Riggins Jr. of
Charlotte, NC was fifth, and sixth-place went to Matt Linder of Hoschton, GA. The 2016 USCS Rookie of the Year, Danny Sams III of Englewood, FL was seventh and Garrett Green of Valrico, FL started 20th
and finished eighth to earn the Wilwood Disc Brakes Hard Charger of the Race Award. Mallett
finished ninth and Lance Moss of Cherryville, NC rounded out the top ten.
In preliminary action, Mallett won the six-lap Hoosier Tire Speed Dash, and the three eight
lap heat races were won by Turpen in the Engler Machine and Tool first heat, Linder in the Brown
and Miller Racing Solutions second heat, and Hagar in the Schoenfeld Headers third heat.
In RockAuto.com USCS 600 Mini Sprint action, Brandon Taylor of Cumming, GA won the
15-lap A-Main Race. Taylor took the lead from Bobby Zaiontz of Columbus, MS on lap 12, and led
the final four laps of the event. Zaiontz finished second and third went to Conner Morrell of
Palmetto, FL.
A.J. Parrish of Jacksonville, FL took the fourth spot and Jim Kradel of Navarre, FL was
fifth. Jim McNulty of Navarre, FL finished sixth and Gregg Jones of Navarre, FL took the seventh
spot after leading the first five laps of the race, but spun on lap six. Alex Lyles of Arlington, TN was
eighth.
In USCS Mini Sprint preliminary action, saw Gregg Jones win the five-lap Hoosier Tire Speed Dash, and the eight-lap Engler Machine and Tool Heat Race was won by Taylor. Jones earned the K&N Filters Pole Award for the 15-lap A-Main.
Jones took the lead at the start of the race followed by third starting Zaiontz, Taylor, who
started on the outside of the front row, Morrell and Parrish. Jones smacked the wall exiting turn four on lap six while leading the race to bring out the first of two caution flags in the race. There was too much damage to his mount to return to the race.
Bobby Zaiontz took over the lead for the restart followed by Taylor, Morrell, Parrish and Kradel.
Taylor stayed with Zaiontz until lap 12 when Taylor was able to race under the two-time Champand grab the lead.
Just when the seventeen-year-old Taylor could begin to taste the fruits of victory, the caution flag came out on lap 14 when McNulty stalled on the front straightaway. Taylor was able to stay out front in the green, white, checkered sequence of laps to the end of the race.
The next race for the USCS Outlaw Thunder Tour Presented By K&N Filters will be on
Saturday night, August 26 at Lexington 104 Speedway in Lexington, TN. The United Speed Contest
Sanction Outlaw Open-Wheel Modifieds will share the card with the Winged Outlaw 360 Sprint Cars
For rules and updated schedule information about the United Sprint Car Series Outlaw
Thunder Tour presented by K&N Filters, the www.rockauto.com USCS 600 Mini Sprints and K&N Filters USCS Outlaw Modifieds please visit www.uscsracing.com or call the series office at 770-460-7223 or 770-865-6097. You can also like the United Sprint Car Series Facebook page at USCS Racing.
OFFICIAL USCS Outlaw Thunder Tour winged sprint car RESULTS FROM SENOIA RACEWAY IN SENOIA, GA ON 8/19/17:
A-MAIN: 30 LAPS:
POS/START CAR # DRIVER/HOMETOWN
1. 4 9jr Derek Hagar Marion, AR
2. 1 10 Terry Gray Bartlett, TN
3. 3 10m Morgan Turpen Cordova, TN
4. 5 42 Andy McElhannon Hernando, MS
5. 7 47 Eric Riggins Jr. Charlotte, NC
6. 2 67x Matt Linder Hoschton, GA
7. 12 24d Danny Sams III Englewood, FL
8. 20 3g Garrett Green Valrico, FL
9. 8 14 Jordon Mallett Greenbrier, AR
10. 10 23 Lance Moss Cherryville, NC
11. 13 67t Brian Thomas Pendergrass, GA
12. 14 28 Jeff Willingham Ripley, MS
13. 11 67m Jake McLain Matthews, NC
14. 16 29a Kyle Amerson Matthews, AL
15. 19 33 Joe Larkin Suwanee, GA
16. 6 29 Joe Oliver Pendergrass, GA
17. 23 07 Brandon Taylor Cumming, GA
18. 21 83 Bob Auld Largo, FL
19. 24 14b Bo Barber Clarksville, TN
20. 22 99 Don Warren Clarksville, TN
21. 18 1x Scott Hunter Concord, NC
22. 9 27 Curt Terrell Bartlett, TN
23. 15 1s Joey Schmidt Laurel, MS
24. 17 38 Tony Agin Fort Myers, FL
USCS Sprint Car Series Race Awards:
Hoosier Tire Speed Dash: Mallett
Engler Machine and Tool First Heat: Turpen
Brown and Miller Racing Solutions Second Heat: Linder
Butlerbuilt Third Heat: Hagar
K&N Filters Pole Award: Gray
JE Pistons Top Guns Award (1stPlace): Hagar
PRO Shocks Champion Choice Award (2nd Place): Gray
K&N Filters Podium (3rd place) Award: Turpen
Wilwood Disc Brakes Hard Charger Award: Green (started 20th/finished 8th)
Saldana Racing Products Super Sixth Award: Linder
Pyrotect Racing Cells Lucky Seven Award: Sams
DHR Suspension Eighth Place Award: Green
DMI/Bulldog Rear Ends Top Ten Award: Moss
Hoosier Tire Speed Dash (6 Laps): 1. Mallett; 2. Hagar; 3. Gray; 4. McElhannon; 5. Turpen; 6. Taylor DNS
Engler Machine and Tool First Heat (8 Laps): 1. Turpen; 2. Oliver; 3. Mallett; 4. Thomas; 5.
Willingham; 6. Agin; 7. Warren; 8. Taylor DNS.
Brown and Miller Racing Solutions Second Heat (8 Laps): 1. Linder; 2. Gray; 3. Terrell; 4. Sams; 5.
McLain; 6. Amerson; 7. Larkin; 8. Auld.