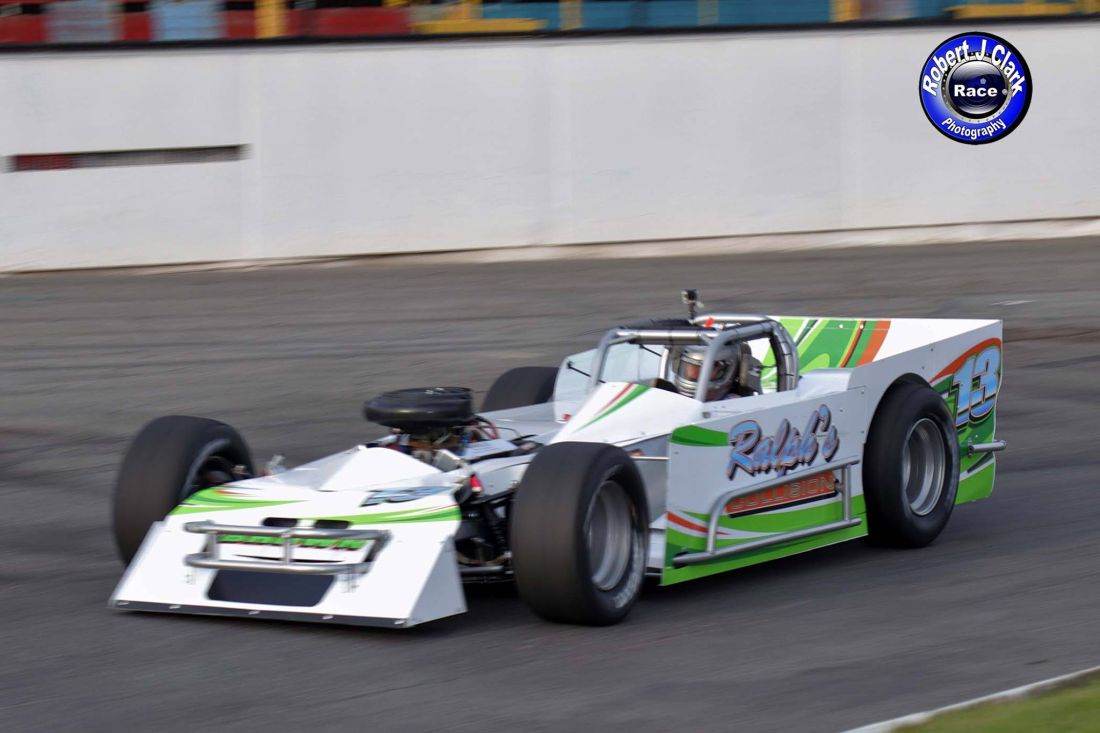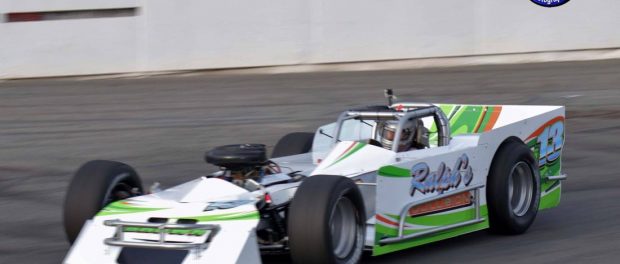 From Camden Proud
OSWEGO, NY (September 1, 2017) – Russ Brown nearly broke his own track record on Central New York Chevy Dealers Classic Qualifying Night at Oswego Speedway this past Friday evening.
Brown, driving a brand new Ray Hedger built machine, took his familiar No. 13 to the top of the charts in Classic qualifying for the Pathfinder Bank SBS at an astounding 18.535 second lap, nearly breaking his own record set last September at 18.504.
"This car likes to race as fast as it does qualify," Brown said. "I am excited and I can't wait to go drive it on Sunday."
Mike Bond at 18.630, Camden Proud at 18.734, Andrew Schartner at 18.856, Jesse Bearup at 18.901 and Josh Kerr at 18.904, were the top six redraw cars, with Matt Magner, Dave Cliff, Greg O'Connor, and Alex Hoag joining them in locking into the 26th Bud Light Classic 75. Seventeen other drivers were forced to battle for their starting positions in the Classic in the two semi-finals races won by Mike Bruce and Rob Pullen.
At the top six redraw which took place on the stage prior to the 'Party in the Pits' performance by Dirtroad Ruckus, it was last year's Classic winner Bond who drew the pole for the Four Sevens Motorsports No. 74, with Brown starting on the outside of the front row, as fittingly the two winningest drivers in division history will lead the field to green this Sunday, September 3. Proud remained in the third spot as did Schartner in fourth, Bearup in fifth, and Kerr in sixth.
As of right now, it appears as if all drivers who took time will start the Bud Light Classic 75, unless more cars show up on Sunday to race in the schedule consolation event. A maximum of twenty seven race cars will be permitted to take the green flag in the Classic, which is set to fly at 2:30pm.
Classic Weekend action continues on Saturday with the second annual Toyota 'Mod Classic' 150 presented by McDonald's plus the 'Supernationals' 60 for the winged warriors of the ISMA Supermodifieds. Tickets remain available and can be purchased at the track or by phoning a box office representative at (315)-342-0646.
For more information on Oswego Speedway, be sure to visit online at OswegoSpeedway.com. You can also FOLLOW on Twitter @OswegoSpeedway or LIKE on Facebook at Facebook.com/OswegoSpeedway.
Pathfinder Bank Small Block Supermodified Bud Light Classic 75 Time Trials: 1. 13 Russ Brown – 18.535, 2. 74 Mike Bond – 18.630, 3. 54 Camden Proud – 18.734, 4. 18 Andrew Schartner – 18.856, 5. 37 Jesse Bearup – 18.901, 6. 8 Josh Kerr – 18.904, 7. 87 Matt Magner – 18.916, 8. 50 Dave Cliff – 18.974, 9. 90 Greg O'Connor – 18.995, 10. 7 Alex Hoag – 19.056, 11. 22 Mike Bruce – 19.014, 12. 77 Cameron Rowe – 19.134, 13. 01 Dalton Doyle – 19.156, 14. 9 Jack Patrick – 19.178, 15. 91 Barry Kingsley – 19.191, 16. 2 Rob Pullen – 19.206, 17. 69 Anthony Losurdo – 19.240, 18. 12 Dan Kapuscinski – 19.267, 19. 88 Brad Haynes – 192.92, 20. 71 Ray Sand Jr – 19.317, 21. 98 Tyler Thompson – 19.337, 22. 47 Jon Tesoriero – 19.542, 23. 76 Scott Shafer – 19.772, 24. 15 James Babcock – 19.843, 25. 23 Cameron Black – 20.235, 26. 93 Steve Wood, 27. 89 Anthony Pisa – NT
Semi-Final #1: 1. 22 Mike Bruce, 2. 01 Dalton Doyle, 3. 69 Anthony Losurdo, 4 88 Brad Haynes, 5. 98 Tyler Thompson, 6. 23 Cameron Black 7. 76 Scott Shafer, 8. 91 Barry Kingsley
Semi-Final #2: 1. 2 Rob Pullen, 2. 12 Dan Kapuscinski, 3. 71 Ray Sand Jr, 4. 47 Jon Tesoriero, 5. 9 Jack Patrick, 6. 15 James Babcock, 7. 77 Cameron Rowe