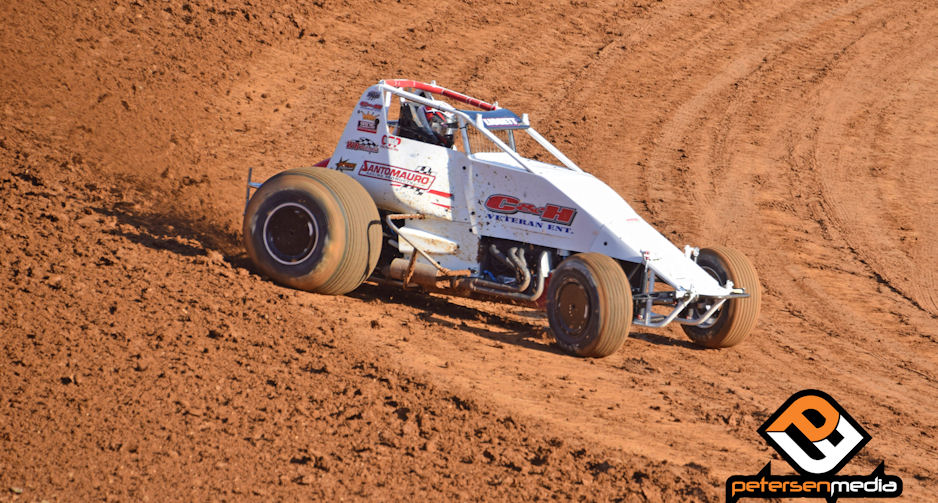 PETERSEN MEDIA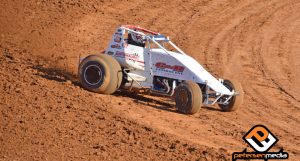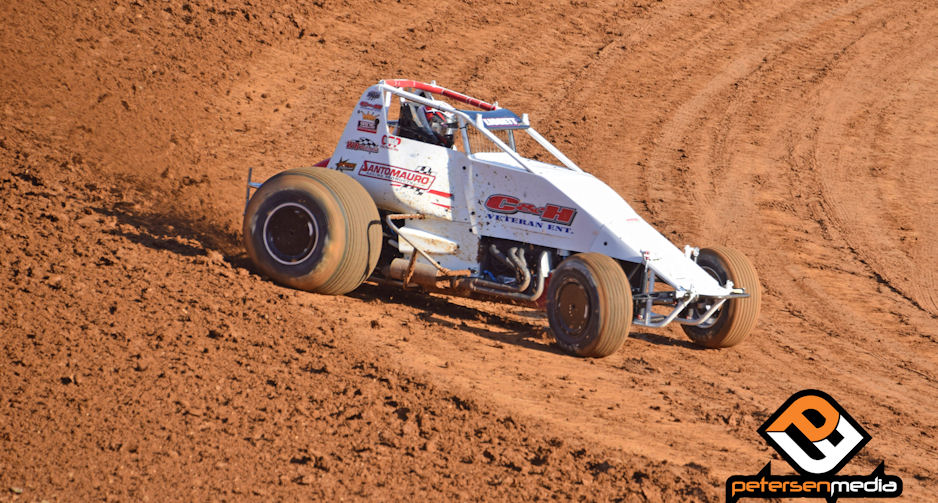 "In the feature I really had to be patient, and luckily it worked out for us," Liggett said. "I can't thank Brian Sperry and this team enough for giving me what I need to run up front."
Timing the C&H Veteran Enterprises/Excel Environmental Services/Benic Enterprises backed No. 51 machine in 5th quickest in time trials amongst the 20 cars that were checked in for the special Wednesday night show.
Lining up in the second row of his heat race, the Tracy, CA was extremely impressive just as he was at the track earlier this year as he wasted no time in moving to the front and ultimately picking up the heat race win.
Moving into the Dash, Liggett would find himself in the eighth starting spot but just as he has done so many times this season he was able to work through the slick and record a third place finish.
With the track still pretty good in the opening stages of the feature event after a re-work before the winged B, Liggett actually would fall back to third at one point as he chased after Simpson and Kalib Henry.
Able to move into second as the track went slick in a hurry, Liggett was very patient as he slowly closed in on Simpson as they raced through traffic. Visibly gaining on him lap after lap, Liggett would find himself on Simpson's rear bumper as the laps clicked down.
On the 21st lap, Simpson would get bottled up in turns one and two and that was all Liggett needed as he jumped to the lead officially on lap 22, and led the final four laps to take home the hardware.
"Sometimes it is better to be in second when you get into traffic, and I am pumped to grab another win and win on Wednesday night at Gold Cup," Liggett noted.
Brian Sperry Racing would like to thank C&H Veteran Enterprises, Excel Environmental Services, Benic Enterprise, Santomauro Racing Products, Jarrett Soares Racing, and Bailey Bros. Racing Engines for their support in 2017.
2017 BY THE NUMBERS: Races-14, Wins-8, Top 5's-14, Top 10's-14
ON TAP: Brian Sperry Racing and Austin Liggett are scheduled to return to action on Thursday Sept. 21st at Placerville Speedway.
STAY CONNECTED: Stay updated with Austin Liggett on Twitter by following along @AustinLiggett