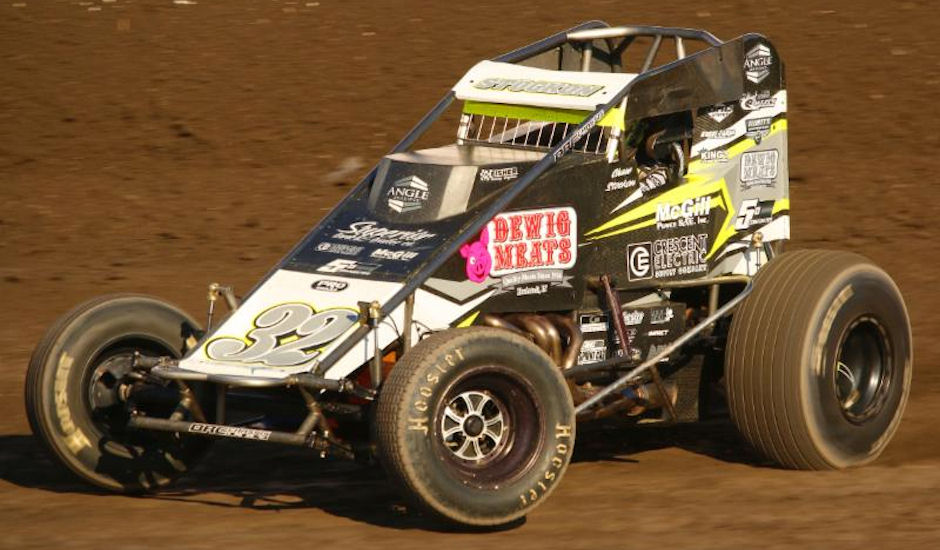 By Richie Murray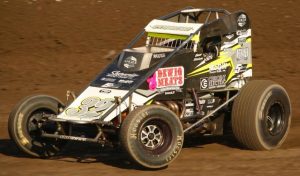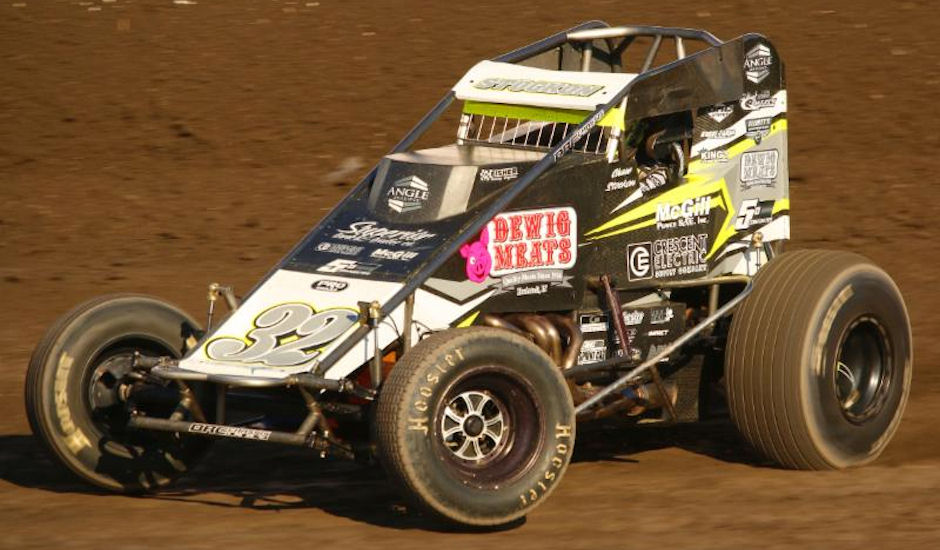 Terre Haute is a large, relatively flat half-mile with sweeping turns. On the other hand, Tri-State is a high-banked quarter-mile paperclip-shaped oval with tight turns.
These two Indiana venues are what lie ahead for the competitors of the USAC AMSOIL Sprint Car National Championship this weekend when drivers hit Terre Haute for Friday's 18th "Jim Hurtubise Classic" and Tri-State's "Haubstadt Hustler" on Saturday.
Fifteen drivers have been able to master both venues during their USAC Sprint Car careers by scoring victories at Terre Haute and Tri-State: Brady Bacon, Robert Ballou, Steve Butler, Daron Clayton, Jay Drake, Tony Elliott, Tracy Hines, Rick Hood, Levi Jones, Cory Kruseman, Jon Stanbrough, Chase Stockon, Kevin Thomas, Jr., Chris Windom and J.J. Yeley.
The list gets cut in half when you consider drivers who've won USAC Sprint features at both tracks in a single season: Butler, Clayton, Hood, Kruseman, Stockon, Thomas and Yeley.
That list gets significantly shorter when you take into account drivers who've won at both in the span of a single week: Kruseman.
One of the prevailing thoughts in the sport is if you can win at a track like Terre Haute, you can win anywhere. However, there are a couple of this weekend's entrants who've won at Terre Haute, but have yet to conquer Tri-State.
In Dave Darland's illustrious career that is marked with 59 USAC National Sprint Car victories, two have come in the "Jim Hurtubise Classic" at Terre Haute. In fact, he's one of just four drivers to win a USAC National Midget, Sprint and Silver Crown race at the Action Track in his career along with Gary Bettenhausen, Tony Elliott and Jack Hewitt. However, none have come at Tri-State, one of the few tracks in the state of Indiana that has eluded him. Aaron Farney, whose lone career win came in dominating fashion at Terre Haute in 2015, has also not won at Tri-State yet.
There are four expected entrants for this weekend's events who've done the opposite by winning at Tri-State, but are still looking for their first Terre Haute USAC win: Hunter Schuerenberg and Brady Short have each won twice at Tri-State while Kyle Cummins and Carson Short have each tallied one.
The list of drivers who have the potential to knock off a first USAC National Sprint Car win at one track or the other, or perhaps both, this weekend is a star-studded list that includes point leader Justin Grant, five-time 2017 series winner Tyler Courtney, April Bloomington winner Chad Boespflug, three-time 2017 series winner C.J. Leary, past series Rookie of the Year Jarett Andretti and Thomas Meseraull, twice a winner this season.
All those drivers listed above are knocking on the door for a victory at one of the two. Grant finished second in a Silver Crown race at Terre Haute in 2016 and was fast qualifier this summer in the Indiana Sprint Week round at Tri-State. Courtney finished second last fall at Tri-State and was third in his most recent appearance at Terre Haute. Boespflug led 13 laps and finished second last fall at Terre Haute and scored a runner-up finish as well in the "Spring Showdown" back in April at Tri-State.
Furthermore, Leary has won and finished second in his last two Silver Crown appearances at Terre Haute. Andretti was fast qualifier in the spring at Tri-State. Meseraull led 20 laps and finished second at Terre Haute's "Tony Hulman Classic" in 2016.
Though the characteristics of the tracks vary greatly in several aspects, one key component similar amongst drivers who've won at both is that they were some of the best of their era. Bacon, Ballou, Butler, Drake, Elliott, Hines, Hood, Jones, Windom and Yeley are all USAC National champions. Meanwhile, Clayton, Kruseman, Stanbrough, Stockon and Thomas have combined for 83 USAC National Sprint Car wins and five Indiana Sprint Week titles.
The most versatile drivers are the ones who can win on any track regardless of the given circumstances no matter how big or small. When the points are tallied at the end of a season, this is the pivotal attribute that pushes an individual to the top of the standings.
History tells us the cream usually rises to the top on tracks like Terre Haute and Tri-State. There's no backing into a victory at either of these places. You've got to sit up in the seat and earn it. Come this weekend, consider that a cinch to occur once again.
On Friday night at Terre Haute, pit gates open at 3pm, grandstands at 4pm, drivers meeting at 6pm with cars set to hit the track at 6:30pm (eastern time). Adult grandstand admission tickets are $25, infield admission is $15 and children 10 and under are free.
For Saturday night at Tri-State Speedway, pit gates open at 3pm, grandstands at 4pm, drivers meeting at 5:30pm with on-track activities set to begin at 6pm (central time). Adult tickets are $25, students (age 13-18) are $20, children 12 & under are free.