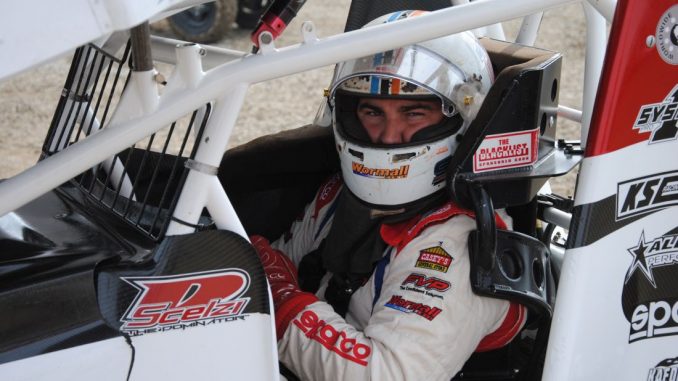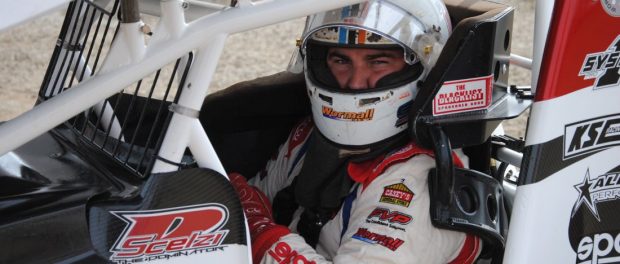 From Inside Line Promotions
FRESNO, Calif. (October 25, 2017) – Dominic Scelzi is pleased to announce that he will return to Australia this winter to compete for the World Series Sprintcars championship.
Scelzi will head overseas to drive for Wormall Motorsport during the 14-race series that invades 10 tracks in Victoria, Queensland, Tasmania and West Australia from Dec. 26 to Feb. 25. The team will also participate in several marquee events, including the Kings Challenge, President's Cup and Scott Darley Classic to name a few.
"To be able to compete at the highest level down there is going to be exciting," he said. "It will be a challenge because it's the best guys there are. My game has to be on.
"My goal is to win the championship. The Rookie of the Year Award would be cool, but I want to go down there and compete to win the championship. James McFadden and Jamie Veal are two of the toughest guys to beat in Australia and guys I've raced with this year in the United States."
Scelzi made his Australia debut throughout the 2016-17 offseason when he drove for Wormall Motorsport. He helped lead Team USA to the Origin of Speed victory, placed sixth during a preliminary night of the Grand Annual Sprintcar Classic and recorded two podiums, three top fives and four top 10s to finish tied for third place in the USA vs. WA Sprintcar Speedweek standings.
"I want to thank the Wormall Family for bringing me back," he said. "They are like a second family to me. I look forward to getting down there, spending time with them and racing with them."
Scelzi is off this weekend before returning to action on Nov. 4 at Stockton Dirt Track in Stockton, Calif., with the King of the West-NARC Fujitsu Series and Sprint Car Challenge Tour. It will be his second-to-final weekend of racing in the United States this season.