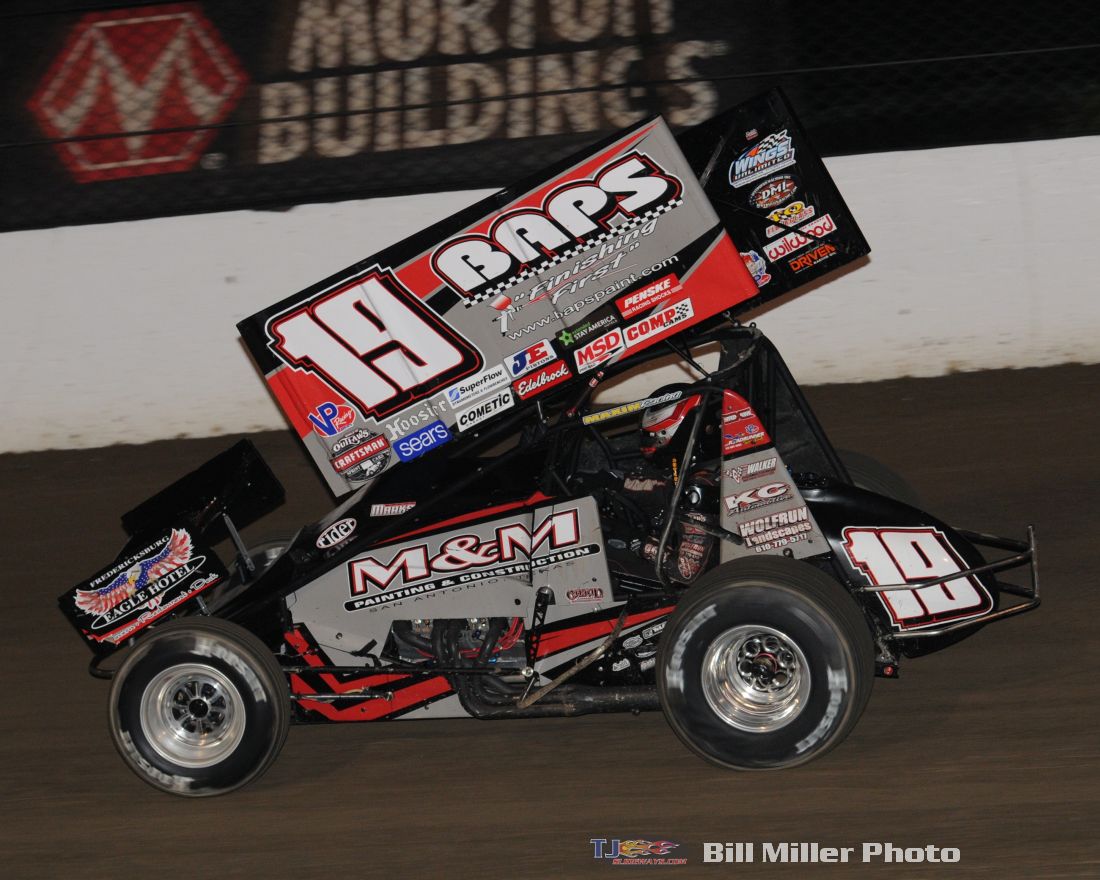 From Fully Injected Motorsports:
MYERSTOWN, Pa. (November 7, 2017) – Finishing tenth in the final championship standings, the "Myerstown Missile" Brent Marks completed his first-ever World of Outlaws Craftsman Sprint Car Series campaign during the recent weekend, qualifying for each of the contested A-mains during the Textron Off Road World Finals at The Dirt Track at Charlotte. Highlighting his weekend in the Tar Heel State, the former Pennsylvania Posse competitor finished ninth on Saturday, November 4, to help close out the World of Outlaws season; his 23rd top-ten finish of 2017 against the Greatest Show On Dirt.
"I owe this all to my family, my supporters, and my crew. It wasn't easy, and sure there were times where we asked ourselves 'why are we doing this,' but now that I look back, I wouldn't trade any of these experiences for the world," an emotional Brent Marks explained, pilot of the M&M Painting & Construction/BAPS Auto Paint & Supply/No. 19. "I want to take a minute to thank everyone involved. It was a career-year for myself and my team. I'm confident the 2018 season will be bigger and better."
As recently announced during the World of Outlaws Craftsman Sprint Car Series banquet in Charlotte, North Carolina, Brent Marks and Brent Marks Racing will reunite with the World of Outlaws Craftsman Sprint Car Series in 2018. Like the season prior, the "Myerstown Missile" will begin his second, full tour with the World of Outlaws in the Sunshine State; the DIRTcar Nationals at Volusia Speedway Park.
"To be in a position where I can continue my career by rejoining the World of Outlaws is extremely humbling. This was an experience of a lifetime. I'm ready to keep that dream going," Marks continued.
Fans can keep up with Brent Marks during his entire campaign right here at www.fullyinjected.com. Be sure to also visit the official online home of Brent Marks Racing at www.brentmarksracing.com.
Fans are encouraged to 'follow' Brent Marks on all of the available social media networks including Twitter: https://twitter.com/brent_marks, https://twitter.com/brentmarks19?lang=en and Facebook: https://www.facebook.com/brentmarksracing