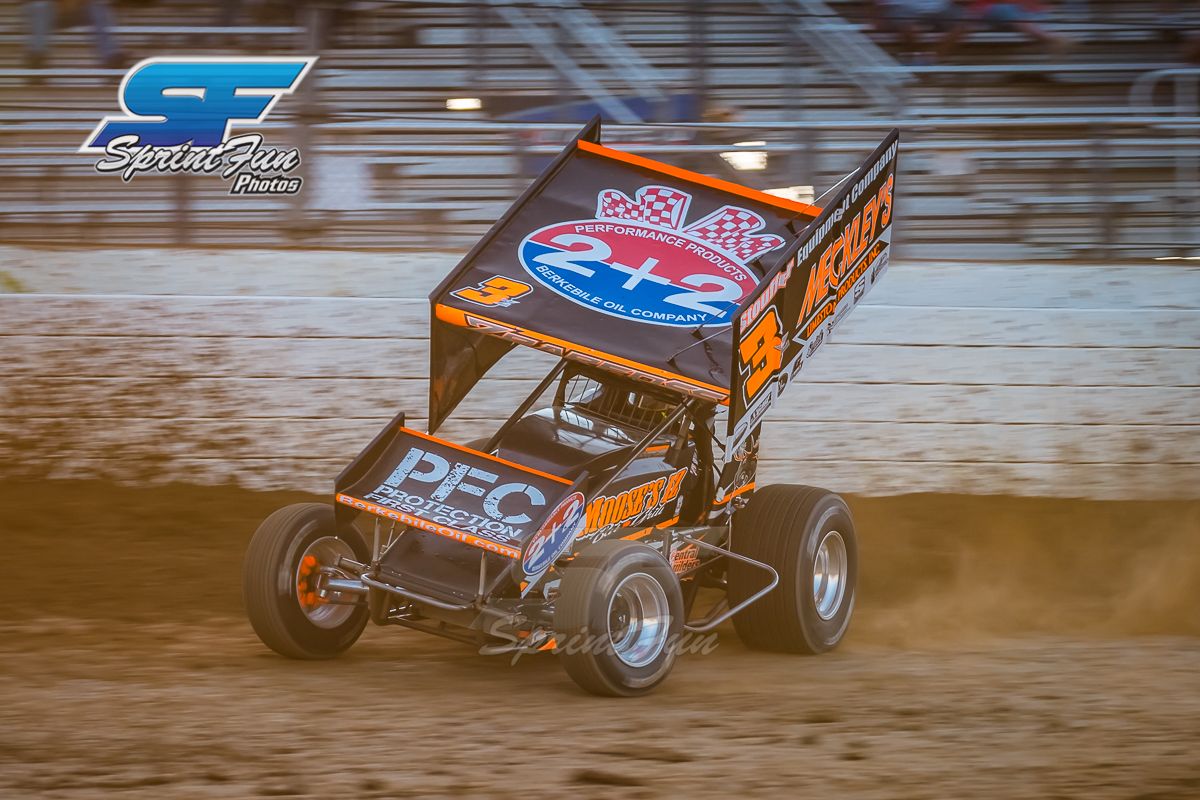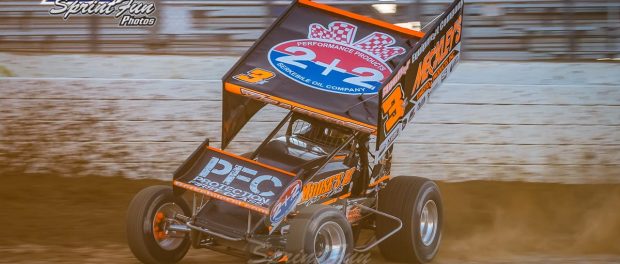 From Fully Injected Motorsports:
JONESTOWN, Pa. (November 7, 2017) – A year for the record books, the "Jonestown Jet" Brock Zearfoss capped off his 2017 campaign with a pair of World of Outlaws Craftsman Sprint Car Series starts at The Dirt Track at Charlotte. Qualifying for each of the contested A-mains, Zearfoss finished 19th and 13th during his campaign in North Carolina, charging from the outside of row ten to earn his 13th place finish on Saturday, November 4.
Zearfoss is a frequent flyer with the Greatest Show On Dirt, earning a pair of top-ten finishes in 2017 including a victory at the world-famous Williams Grove Speedway in Mechanicsburg, Pennsylvania. The World of Outlaws victory was a first-ever for the Jonestown native.
"We had a lot of fun in Charlotte. I can't think of a better way to end a season," Zearfoss explained, who piloted his own Brock Zearfoss Racing/Moose's LZ Bar & Grill/Meckley's Limestone/Central Builders Supply Co./Berkebile Oil Company/BAPS Auto Paint & Supply/No. 3Z at The Dirt Track. "I can't thank my team enough for their hard work and support this season. It takes a lot of time and effort to win races. I most definitely wouldn't be where I am now without my family, team and supporters."
Zearfoss will announce his plans for the 2018 season during the coming weeks. A tentative schedule will be released at that time.
"Nothing is set in stone, but we'll have everything planned out sooner than later," said Zearfoss. "I also want to take a minute to thank Aaron and Lisa Long for their support in 2017. We beat the best in the world at one of the most historic tracks in the country. Not much more to say. We'll be back."
Fans can keep up with Brock Zearfoss during his entire campaign right here at www.fullyinjected.com, or at www.brockzearfoss.com. Be sure to "follow" the "Jonestown Jet" on all of the available social media networks including Twitter: https://twitter.com/brock_zearfoss and Facebook: https://www.facebook.com/brockzearfossracing.