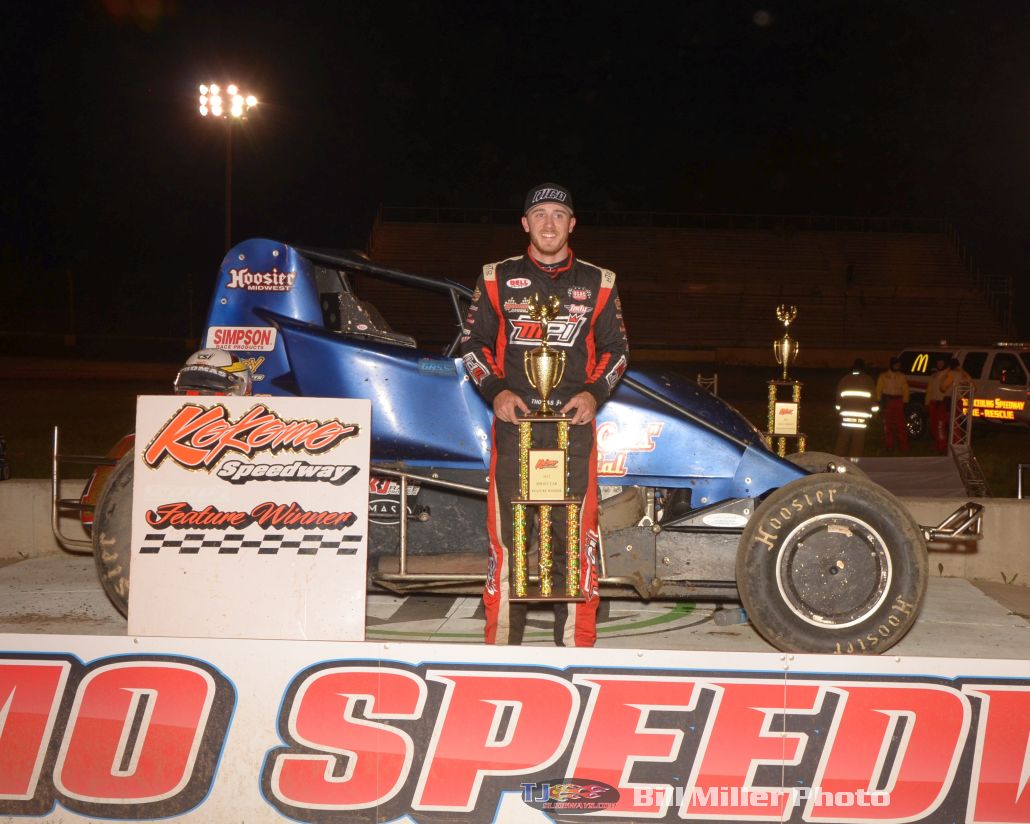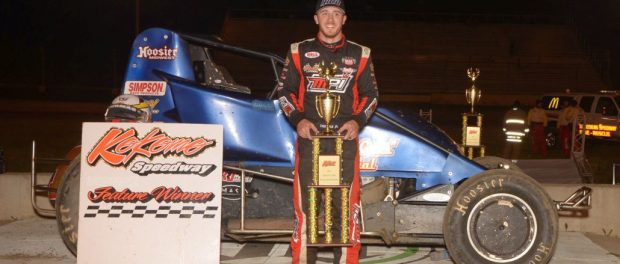 From Paul Gretzinger
LOVELAND, Ohio (November 27, 2017) – Hoffman Racing (HAR) is proudly announcing that Mean Green Cleaner and Degreaser is returning for the 6th year as the primary sponsor for HAR, which is pursuing an unprecedented USAC National Sprint Car Series Championship #12 in 2018. Returning as associate sponsors will be Lykins Energy Solutions, Hoosier Tire and XYZ. HAR will continue to fly the flag of The Military Order of The Purple Heart as an official MOPH Race Team.
Pushing the "loud pedal" will be Cullman, Alabama's Kevin Thomas Jr. He started racing at an early age and was the BMX bike champion in the state of Alabama by the age of 8. After running mini-sprints he graduated to sprint cars in 2007. In 2013 he won 7 USAC Sprint car feature wins and was named "Most Improved Driver". KT formed his own team in 2017 and won 7 USAC National races including Indiana Sprint Week and the Budweiser Oval Nationals.
"I'm grateful to be able to add my name to the long list of people that have driven for Hoffman Racing. When Mr. Hoffman approached me, I was kind of shocked. It's a great opportunity, and I'm incredibly thankful to get to be a small piece of their history. We're going to make a run at the sprint car championship. I think it'd be cool to get them their 12th title. I was fortunate enough to have an amazing season this past year, and I hope we can duplicate in 2018. I'm really looking forward to driving the No.69," said Kevin Thomas Jr.
"We were thrilled to be able to work out a partnership with KT to acquire his considerable driving talents for 2018. We are confident that this combination will keep us in the hunt for the 2018 season to win races and that 12th USAC National Sprint Car Championship we are pursuing", said Richard Hoffman, owner and President of Hoffman Racing.
"Mean Green is excited to return as a partner with Hoffman Auto Racing. We are grateful for the support we have received from the Hoffman Team and fans throughout the years and we are proud to extend our partnership for another winning season" commented Mariely De La Fuente , Brand Manager Mean green Cleaner and Degreaser.
Tim Waechter, Vice President of Marketing/Public Relations/Social Media commented "Mean Green has done a tremendous job of marketing Hoffman racing and Sprint car racing to build their brand awareness and volume.