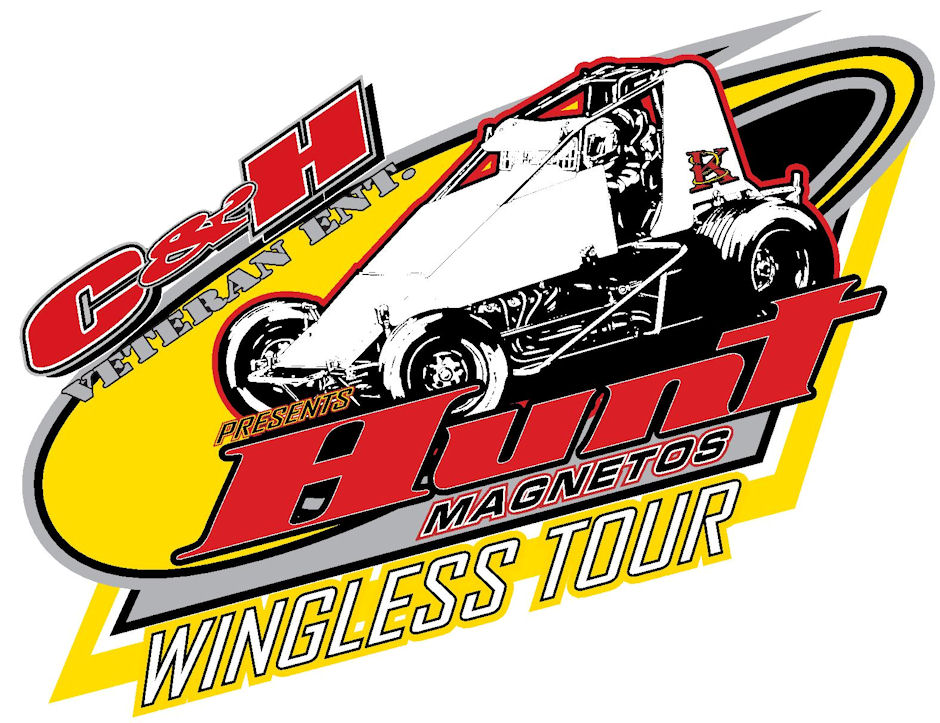 From Gary Thomas
SANTA ROSA, Ca. (January 22, 2018) – Entering its second year under the Glad Enterprises banner the C&H Veteran Ent. presents Hunt Magnetos Wingless Tour is geared up to feature 11 dates at five different tracks this coming season.
The year starts on Saturday February 24 with the lone visit of the season to Marysville Raceway for the annual Sherm & Loree Toller Memorial. The event is the official kick-off for Sprint Car racing in Northern California and always finds a packed house of fans in attendance.
The tour will compete in a pair of events at Chico's Silver Dollar Speedway, with those being the Saturday March 3 Silver Cup Race of Champions and the annual Wednesday night Gold Cup Race of Champions opener on September 5. The always sticky Petaluma Speedway will play host to three events, with those taking place on March 31, June 16 and the annual Soares Classic on August 25.
The El Dorado County Fairgrounds based Placerville Speedway will host a pair of races in 2018, with the dates occurring on April 28 and July 21. The centrally located Stockton Dirt Track will hold three events once again this season including May 26, the Salute to LeRoy Van Conett on July 7 and the Tribute to Gary Patterson on Friday November 2.
Information on the C&H Veteran Ent. presents Hunt Magnetos Wingless Tour can be found by visiting http://www.petaluma-speedway.com/ and clicking on the Hunt Series tab. You can also like the tour on Facebook at https://www.facebook.com/joehuntwingless/?pnref=lhc
If you're interested in joining the 11-race tour as a marketing partner please contact Scott Hall at scotthallracing@gmail.com
——————-
C&H Veteran Ent. presents the Hunt Magnetos Wingless Tour 2018 Schedule
Saturday February 24: Sherm and Loree Toller Memorial- Marysville Raceway
Saturday March 3: Silver Cup- Silver Dollar Speedway
Saturday March 31: Petaluma Speedway
Saturday April 28: Placerville Speedway
Saturday May 26: Stockton Dirt Track
Saturday June 16: Petaluma Speedway
Saturday July 7: Third annual Salute to LeRoy Van Conett- Stockton Dirt Track
Saturday July 21: Placerville Speedway
Saturday August 25: Seventh annual Soares Classic- Petaluma Speedway
Wednesday September 5: Gold Cup- Silver Dollar Speedway
Friday November 2: Tribute to Gary Patterson- Stockton Dirt Track