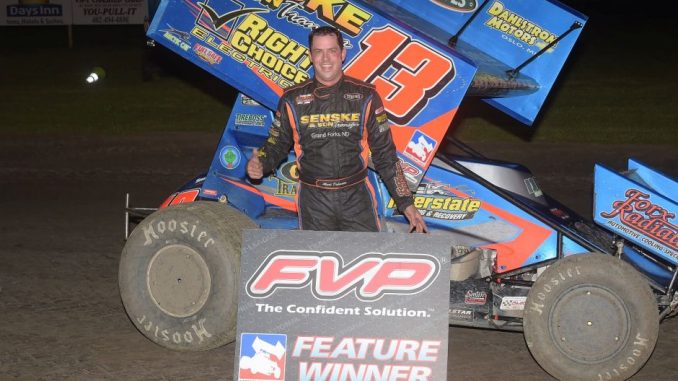 GRAND FORKS, N.D. (April 24, 2018) — After parting ways with Jimco Motorsports last month Mark Dobmeier now has solid plans for the 2018 season and beyond.
Dobmeier announced Monday the formation of Mark Dobmeier Racing, LLC. Dobmeier has struck an agreement Blazin' Racing LLC to acquire their race equipment, semi, and trailer to form Team 13 Racing. In addition Dobmeier will retain backing from Buffalo Wild Wings and has teamed up again with Dave and Jamie Lundstra for the new effort.
Team 13 Racing is scheduled to make their debut May 11th at River City Speedway.