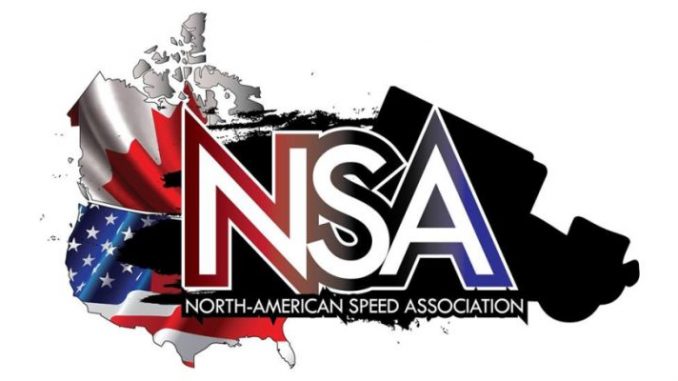 From Inside Line Promotions
EDMONTON, Ab. (May 21, 2018) – The North-American Speed Association opens the 2018 season this weekend at Castrol Raceway.
The 3/8-mile track and Ginga Ninja Dirt Promotions will promote the races on Friday and Saturday, which will be the season-opening doubleheader after last weekend rained out in Montana.
Canadian Casey Adams is the defending NSA Series champion thanks to seven podium finishes and nine top 10s last year. Adams was one of five drivers to win an NSA Series event and he was tied for the second-most victories with a pair of trips to Victory Lane.
Fellow Canadian Kelly Miller, who won the 2016 NSA Series championship, finished second in last year's championship standings after recording five podiums and 11 top-10 finishes. Sean MacDonell, who also hails from Western Canada, rounded out the podium position in the 2017 championship standings thanks to three podiums and nine top 10s.
Washingtonian J.J. Hickle led the NSA Series with four feature victories. Fellow Washington resident Chance Crum was a two-time winner with Texas native Travis Rilat and Idaho transplant Logan Forler each winning once.
This weekend begins a new challenge to determine the NSA Series champion as a crop of talented competitors from Western Canada, Montana and the surrounding states will vie to stand atop the podium at the end of the season.
The front gates open at 5 p.m. with racing at 7 p.m. on Friday. Everything is an hour earlier on Saturday.
Tickets are $10 for adults and $5 for children ages 6-years-old to 12-years-old on Friday and $20 for adults and $10 for children ages 6-years-old to 12-years-old on Saturday. A $5 discount for Saturday's event can be found online. Children ages 5-years-old and younger get in free both nights.