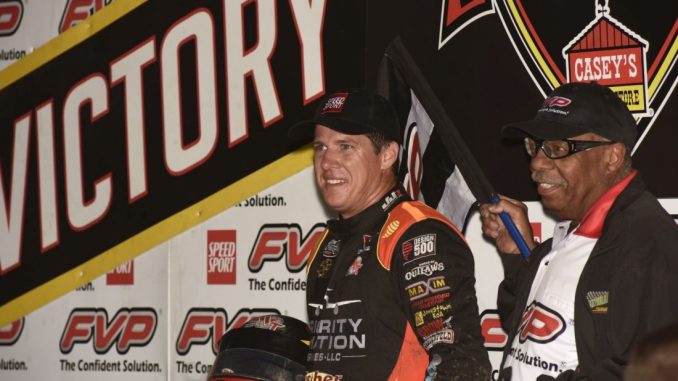 KNOXVILLE, Iowa (June 23, 2018) — 2016 Knoxville Nationals champion Jason Johnson passed away following injuries sustained in an accident on Saturday at Beaver Dam Raceway in Beaver Dam, WI. Johnson originally from Eunice, Louisiana was 41 years old. Johnson's passing was announced via statement released on Jason Johnson racing Twitter account at 9:00 a.m.
Johnson worked his way up through the ranks of sprint car racing from crew member to eventually become a five-time ASCS National Tour champion. With his own race team Johnson took on the World of Outlaw circuit full time in 2015 and won the sport's biggest event one year later.
Johnson is survived by his wife Bobbi and son Jaxx.